Richest member in Chandrababu's family is his four-year-old grandson
Richest member in Chandrababu's family is his four-year-old grandson
Nov 22, 2018, 01:20 pm
2 min read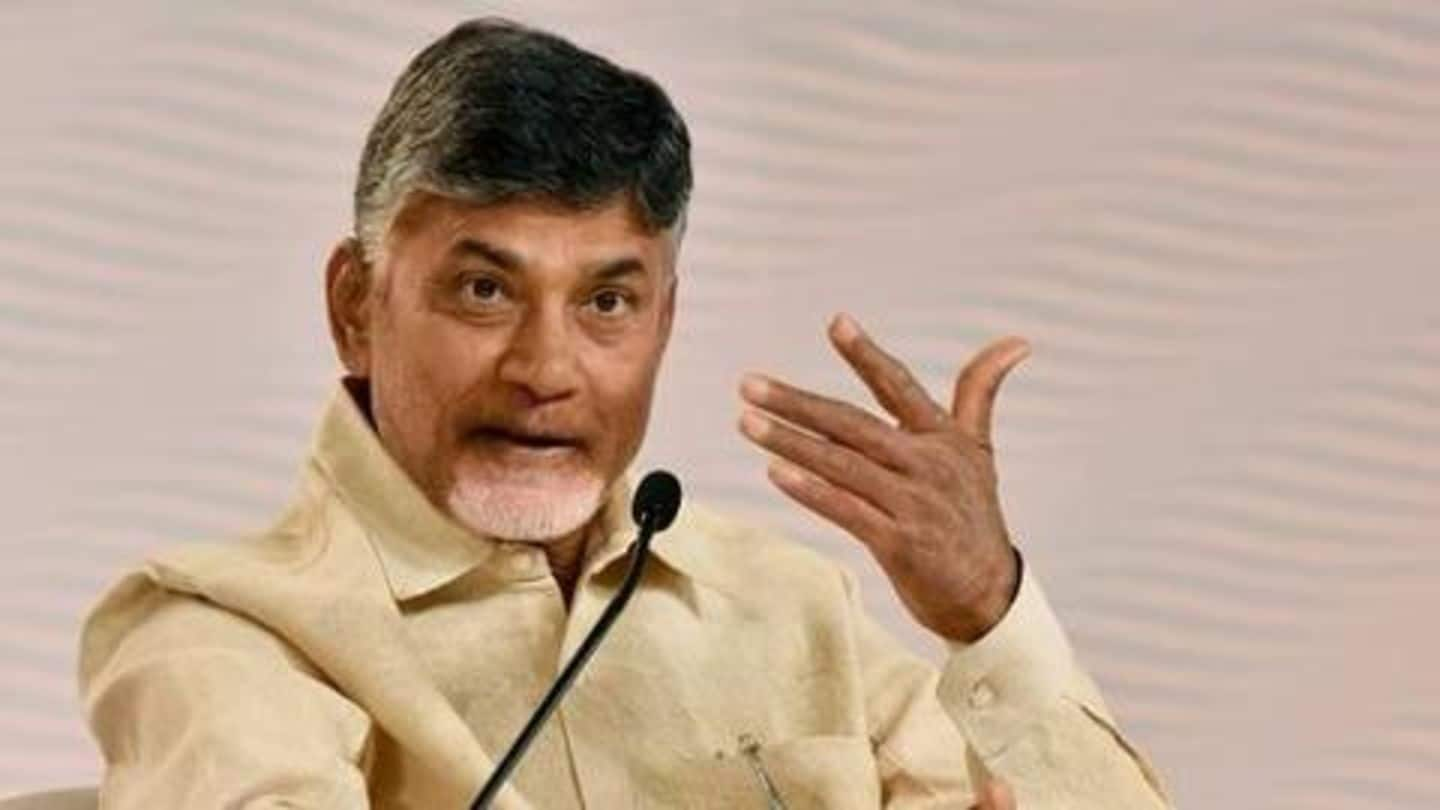 Nara Devansh, the grandson of Andhra Pradesh Chief Minister Chandrababu Naidu is the richest member of the family, having assets worth Rs. 18.71 crore. The details came to fore when Naidu's son and IT minister Lokesh disclosed the asset details of his family on Wednesday. Naidu has assets worth Rs. 2.99 crore and the family's assets rose by Rs. 12.5 crore in a year.
Naidu has been declaring assets voluntarily
For the last eight years, Naidu has made it a practice to voluntarily declare assets of his family to show transparency. This year, the assets of his family have been calculated at Rs. 81.83 crore, a jump from Rs. 69.28 crore. Notably, Association for Democratic Reforms found that Naidu was the richest CM of India and had declared Rs. 177 crore in election affidavit.
The money game: Who owns what
The assets of Naidu's wife grew from Rs. 25 crore to Rs. 31.01 crore. Similarly, Lokesh's assets swelled from Rs. 15.21 crore last year to Rs. 21.40 crore this time. Lokesh's wife Brahmini's assets were calculated at Rs. 7.72 crore. Last year, it was calculated at Rs. 15.01 crore. But the richest member is Devansh, who is just three and a half years old.
The youngest and the richest
Devansh owns 1,325 square yards plot in Hyderabad's posh Jubilee Hills area, whose value is Rs. 16.17 crore. He has Rs. 2.49 crore in FD in PNB housing finance. The savings account and cash in his name totaled to Rs. 2.47 lakh. His silver cradle is worth Rs. 2.87 lakh. In 2017, his assets were pegged at Rs. 11.54 crore.
Meanwhile, lawyer alleges there are irregularities, demands audit
Declaring the assets, Lokesh said, "Since the values keep changing, we have shown only the acquisition value." Meanwhile, a Hyderabad-based advocate, Rama Rao, has approached Registrar of Companies (RoC) seeking an inquiry into Naidu's assets. He alleged there are irregularities in 14 companies associated with Heritage Fresh, a company which Naidu owns. He wants Serious Frauds Investigation Organization (SFIO) to conduct an audit.