Congress like termites, have to remove it from roots: Modi
Congress like termites, have to remove it from roots: Modi
Nov 05, 2017, 01:18 pm
2 min read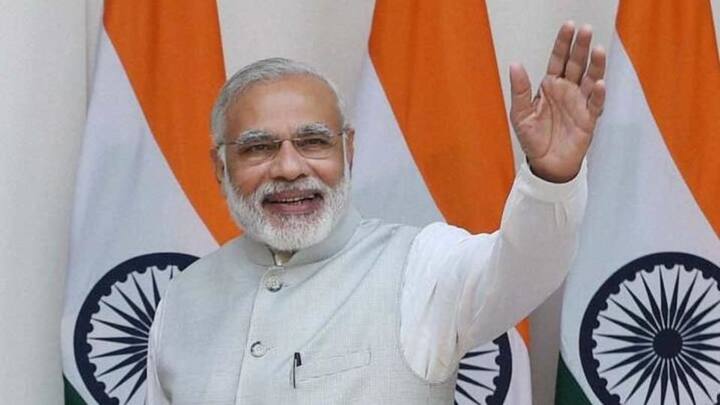 PM Narendra Modi yesterday blamed senior Congress leaders for "running away" from Himachal Pradesh ahead of elections. Likening it to "termites", he said, "If you clean just the surface, termites come back after a few days…You have to take them out from the roots" to cure the "disease". Compared to BJP's aggressive campaigning, Congress has largely remained passive.
'Himachal saw most development during Vajpayee, Dhumal's time'
At Modi's latest rally in Sundernagar, he urged voters to finish off the Congress by giving BJP three-fourths majority. Himachal saw the most development when Atal Bihari Vajpayee was PM and PK Dhumal was CM, he claimed, adding he and Dhumal would now take the state to new heights. Congress leaders had already left the state leaving Virbhadra Singh to his fate, Modi said.
Modi hints at crackdown on illegal assets
He also attacked Congress over corruption, saying it will observe "black money day" since it was angry at him over his anti-corruption fight. Hinting at a crackdown on illegal assets, he said, "I'm going to create a situation that (Congress leaders) wouldn't be able to reclaim their benami assets." Only the dishonest, not the poor and middle-class, were angry at him, he said.
The upcoming elections are a battle for survival for Congress
Since 1993, six-time CM Virbhadra Singh and BJP's Dhumal have become the state chief in turns. Considering the trend, it is Dhumal's turn this time. Moreover, Singh faces major corruption allegations. Serious crimes like the Shimla rape-murder raised questions on law-and-order. The Congress needs a win to keep alive its fight. Recently, it won Punjab while BJP took Uttarakhand, UP, Manipur and Goa.
So why is Congress almost absent in campaigning?
Surprisingly, as BJP carried out a fiery campaign, Congress has remained almost invisible. While the former's war room remains bustling, the latter's remains near-empty. Singh reportedly doesn't even have funds to hire choppers. BJP's Anurag Thakur says it's a deliberate strategy of Rahul Gandhi "to ensure the older generation of Congress leaders fail... and he can get his own team in place".
Himachal Assembly elections on November 9
On November 9, voters across 68 constituencies would choose their next leaders. Past trends predict a BJP win, but considering Himachal is one of the five states where Congress still has a government, India's primary opposition party has a lot at stake.