Nitish rejects Gujarat's help in 2010, but accepts in 2017
Nitish rejects Gujarat's help in 2010, but accepts in 2017
Sep 09, 2017, 04:10 am
2 min read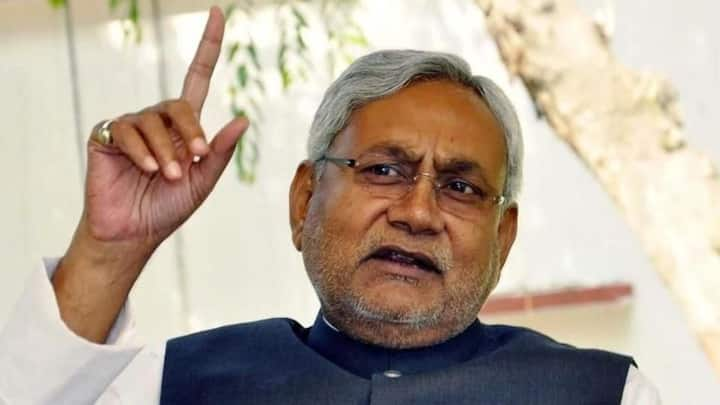 Nitish Kumar accepted a cheque of Rs. 5 crore from the Gujarat government for flood relief operations in Bihar. The state government's data reveals that 514 people have died and about 1.71 crore people have been affected in the recent deluge. In 2010, Nitish had famously returned then CM Narendra Modi's cheque of Rs. 5 crore. So what made him accept the help now?
Gujarat's Revenue minister Bhupendrasinh Chudasama gives Nitish the relief fund
Why did Nitish reject Modi's help in 2010?
Nitish's contention with the aid provided for the 2010 floods was that it was marketed to a great extent. The local newspapers had advertisements featuring Modi and Nitish as close friends and highlighting the help Gujarat provided to Bihar for 2008 floods. Consequently, Nitish refused the cheque saying that it was against Indian culture to advertise donations that are given for a social cause.
What followed after the rejection of aid in 2010?
In 2010, Nitish also cancelled a dinner that he had organized for BJP's top leadership. This episode disturbed the BJP-JD(U) partnership before the Assembly elections. Though the alliance won the 2010 elections, it survived because Nitish demanded assurance that Bihar would be out of bounds for Modi. In 2013, after Modi was announced BJP's PM candidate, Nitish withdrew his support to safeguard "secularism."
Has Nitish received the short end of the stick?
When Nitish joined NDA, he may have put his nationalistic ambitions on the backburner and taken this step with the 2020 Bihar elections in mind. However, BJP rebuffed Nitish in the latest cabinet reshuffle as JD(U) was not given any berth. With NDA calling the shots, Nitish may have gained less in this bargain. Interestingly, he is acutely aware of the growing power of Modi.
Meanwhile, what is the flood situation in Bihar?
Reportedly, the districts of Araria, West Champaran, Katihar, Sitamarhi and Darbhanga have been severely affected by the Kosi floods, due to torrential rain on August 11-13. According to the state's disaster management policy, food and monetary compensation should be provided by the government immediately. As per Scroll.in, this was provided 10 days after the floods occurred. It's probably high time this situation is mitigated.