Election Commission gives clean chits to both Modi and Rahul
Election Commission gives clean chits to both Modi and Rahul
May 03, 2019, 11:17 am
3 min read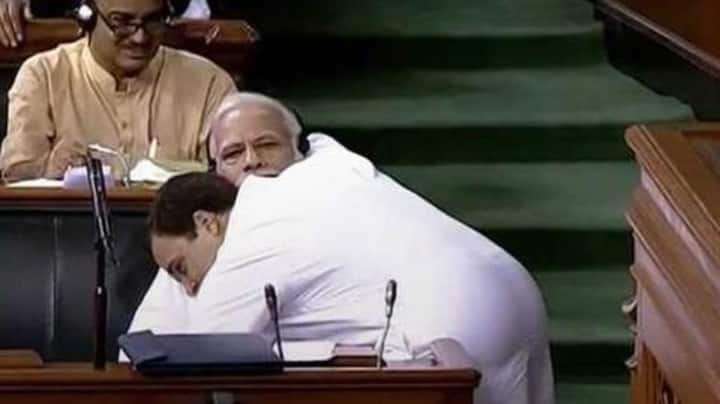 Handing over a long rope to Prime Minister Narendra Modi, the Election Commission gave him another clean chit on Thursday for his speech in which he claimed India hadn't kept its nuclear buttons for Diwali. The top-polling body also let Congress President Rahul Gandhi go, for calling his BJP counterpart Amit Shah a murder accused at a rally. Here's what happened.
PM Modi spoke about Pakistan's nuclear threats
At a rally in Rajasthan, PM Modi said Pakistan kept talking about nuclear bombs every now and then. "What do we have then? Have we kept our nuclear weapons for Diwali," he had asked. The palpable threat in his tone prompted a complaint. Subsequently, EC said it went through a detailed report sent by Chief Electoral Officer (CEO) of Rajasthan but didn't find violations.
EC said it went through complete transcript of speech
"The matter has been examined in detail in accordance with the extant advisories, provisions of the Model Code of Conduct and after examination of the complete transcript of the speech of 10 pages as per the certified copy sent by the Returning Officer, 17 Barmer Parliamentary Constituency," EC said.
Separately, Rahul got breather for his attack on Shah
During his public address in Madhya Pradesh's Jabalpur, Rahul called Shah a murder accused. "Murder accused BJP chief Amit Shah. Waah, kya shaan hai! (What greatness!) Have you heard of Jay Shah? He's a magician; he turned Rs. 50,000 to Rs. 80 crore in three months," he had said. On this controversial speech, EC said Rahul didn't violate Model Code of Conduct (MCC).
Earlier, PM Modi got clean-chit despite evoking Balakot strikes
PM Modi got his second clean chit for his April 9 speech in Latur, Maharashtra, in which he urged first-time voters to vote for those who conducted Balakot strikes. The blatant politicization of armed forces got ire and EC sought a response. According to IE, Maharashtra Chief Electoral Officer (CEO) and the Osmanabad District Electoral Officer (DEO) opined he violated the code.
Meanwhile, EC has time till Monday to expedite complaints
Over-ruling the suggestions of its officers, EC concluded that PM Modi didn't seek votes for his party in name of Balakot strikes. The watchdog also established that CEO and DEO based their opinion on just "five lines of the speech". As the number of complaints increased, the Supreme Court has directed EC to expedite complaints against Shah and PM Modi by Monday.
Congress claimed EC is lenient towards Shah and PM Modi
Meanwhile, Congress has accused EC of being lenient towards Shah and PM Modi. Spokesperson Pranav Jha called them "habitual offenders" and said, "Rahul Gandhi doesn't have much to worry as he was not trying to garner votes through illegal means. In 11 complaints, it took the EC 30 days to respond to one." He claimed EC was hurriedly disposing of complaints under SC's pressure.
Subsequently, Jaitley said free speech is equally important
As Congress upped his attack on EC, Union Finance Minister Arun Jaitley said, the party had a history of blackmailing institutions and raising frivolous complaints. "It (MCC) is subject to free speech. Both have to exist together harmoniously. Is MCC a substitute for free speech? No. MCC is subject of free speech, it does not shrink free speech," Jaitley said on Thursday.