Piyush Goyal says Einstein "discovered" gravity. Internet can't stop laughing!
Piyush Goyal says Einstein "discovered" gravity. Internet can't stop laughing!
Sep 12, 2019, 04:01 pm
3 min read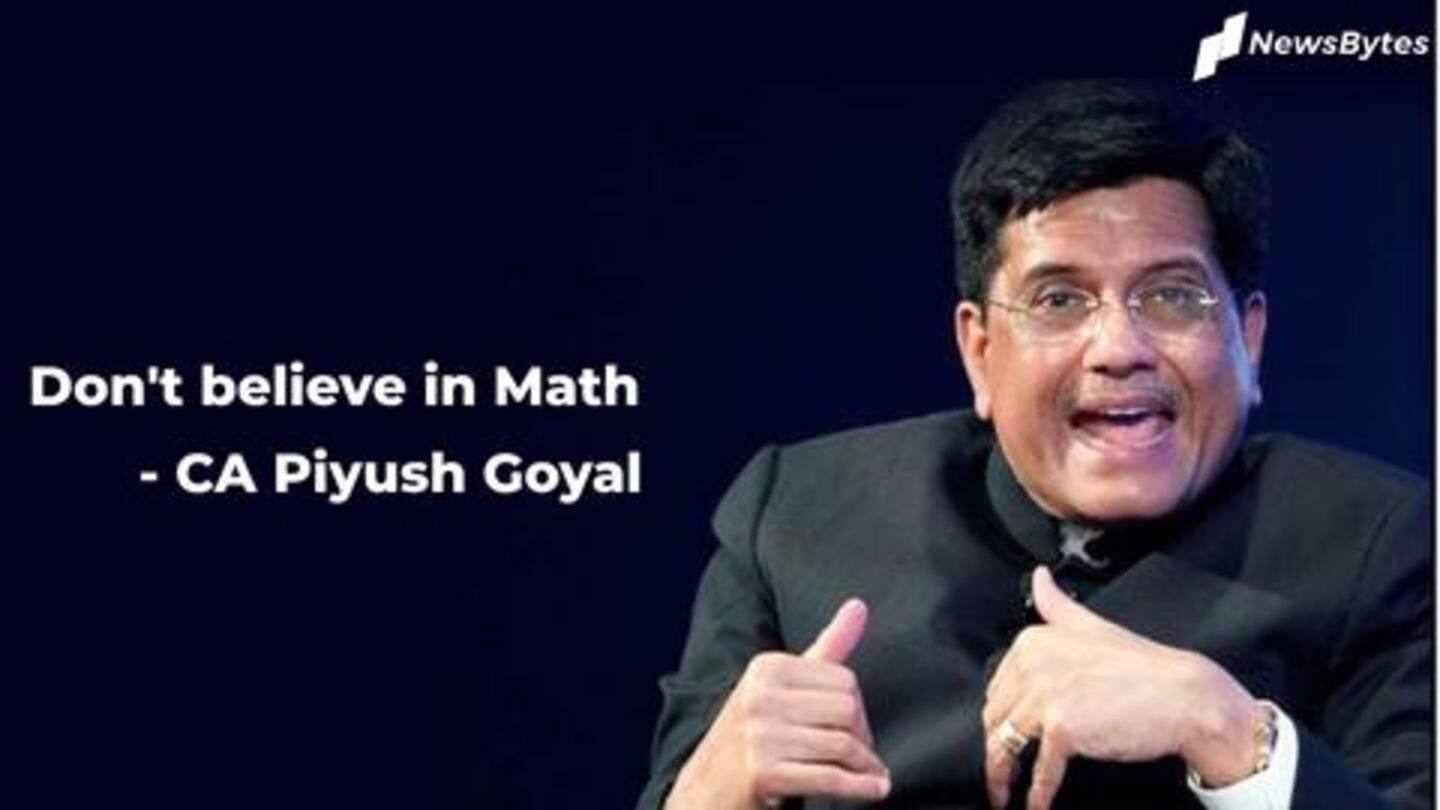 Albert Einstein, the greatest physicist of all time, once said, "Only two things are infinite, the universe and human stupidity, and I'm not sure about the former." And, on Thursday, Union Minister Piyush Goyal proved him right, when he said Einstein "discovered" gravity. He made the remark while defending the economic slowdown. Well, Mr. Goyal, could you tell us what Isaac Newton did?
India's GDP growth hit a seven-year low
Goyal was speaking to press on the sorry condition of Indian economy. In the April-June quarter, the GDP growth rate was recorded at 5%, the lowest in seven years. The looming crisis, rising unemployment, and worst-ever crunch in the automobile sector have put Prime Minister Narendra Modi's government under criticism. But clearly, his ministers are concerned with giving bizarre logic, not solving the problem.
Math never helped Einstein discover gravity: Goyal
Goyal, who is the Commerce Minister, asked people not to get into calculations, which explain how much India's GDP growth should be for the nation to become a $5 trillion economy. "Don't get into those maths. Those maths never helped Einstein discover gravity. If he had only gone by structural knowledge, I don't think there would have been any innovation," he said.
Why get carried away by media, asked Goyal
Further, Goyal said why does India file only 40,000 patents, when China files millions of them. He then asked why our entrepreneurs feel threatened by Angel Tax when it doesn't exist. "There's nothing like Angel Tax. It's a provision to control shell companies in some states. Why do we get carried away by the media which exaggerates facts," he asked.
Soon, Congress jumped to opportunity to mock Goyal
Undoubtedly, Twitter users had a field day
Several Twitter users also slammed Goyal for his nonsensical remarks. "Newton just turned in his grave and said- Bhai Einstein ye video dekh," tweeted @scotchism. Meanwhile, @joydas wrote: Don't get into Maths about Economy. Maths didn't help Einstein discover Gravity". Yogi Adityanath should quickly rename Newton to Einstein to justify @PiyushGoyal's foolishness (sic). There were others who asked Goyal to brush up his knowledge.
Earlier, Sitharaman blamed millennials for fewer car sales
Goyal's mindblowing logic comes just two days after his cabinet colleague Nirmala Sitharaman, the Finance Minister of the country, blamed "millennials" for the slowdown in car sales. She said millennials prefer taking Ola/Uber, rather than buying a four-wheeler on loan. Her statements also sparked a meme-fest with everyone poking fun at the IQ of India's "elite" ministers. Why did you choose them, Modiji?