BJP, Congress, AAP appeal to youth to join politics
BJP, Congress, AAP appeal to youth to join politics
Written by
Aakanksha Raghuvanshi
Edited by
Pallabi C Samal
Sep 15, 2018, 07:11 pm
3 min read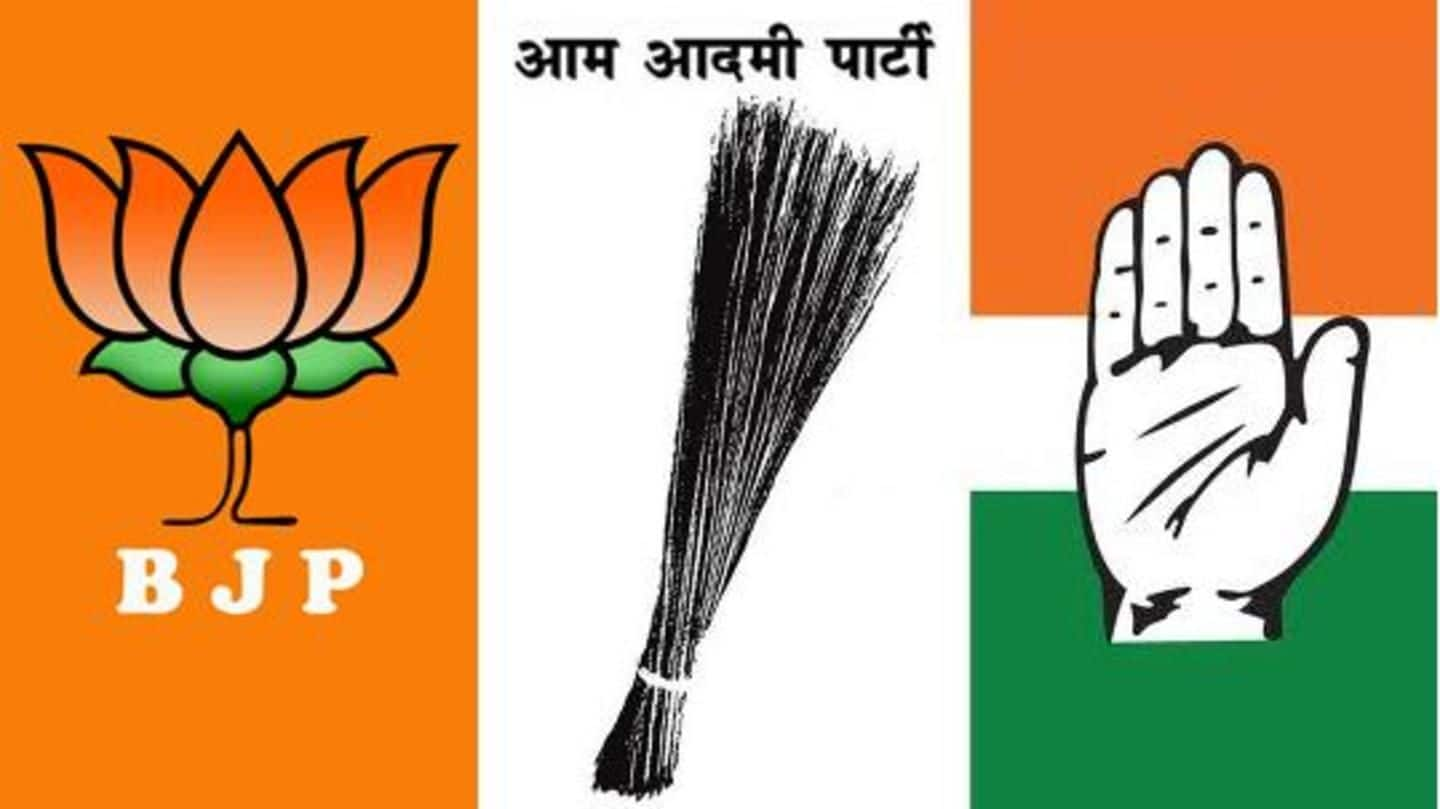 The BJP, Congress, and the AAP asked the youth to shun the notion that politics is a "dirty job" and appealed to them to join the public life to take the country forward. The parties' spokespersons, Sambit Patra (BJP), Priyanka Chaturvedi (Congress), and Raghav Chadha (AAP), said this during the inaugural session of "India Today Mind Rocks Youth Summit" in New Delhi. Here's more.
If a 'chaiwala' can become PM, anyone can: Patra
Urging youngsters to join public life, Patra said, "There is a famous saying- if good people aren't ready to be part of politics, then they should be ready to be ruled by the bad ones," adding that Modi's energy has been able to attract youngsters. Citing Modi's example, he said, "When a 'chaiwala' can become PM, anyone can become India's Prime Minister," he said.
Politicians should be role model for the youth: Chaturvedi
Meanwhile, Congress's Chaturvedi said, "Modi isn't the only PM who rose through the ranks. There were Congress leaders like Lal Bahadur Shastri and Manmohan Singh who had humble beginnings." She added every politician should be a role model for the youth and should be able to fulfill their aspirations and that is what her party would be focusing on in times to come.
Families think politics is dirty work: Raghav Chadha
AAP leader Chadha said, "Traditionally, families want a lucrative, conventional career for their children such as medicine, engineering, and chartered accountancy. They usually think that politics is dirty work." But he informed, "65% percent of India's population is aged below 35. In 2020, the average age in India will be 29. Therefore, it is important for the youth of India to participate in politics."
Congress started defining dynastic politics: Patra
On dynastic politics, Patra said, "It didn't allow people like you and me to enter mainstream politics for years." He said that's the biggest deterrent to development, adding that Congress even started treating Rahul Gandhi as the future party president the day he was born and "this defines dynastic politics". Here he cited Amit Shah's example to explain his rise to being BJP President.
AAP always gives an opportunity to younger people: Chadha
Meanwhile, Chadha said that the Aam Aadmi Party (AAP) has always opposed dynastic politics and its constitution says, "Only one member from a family can contest elections on its ticket ever." He said his party gives an opportunity to younger people. To drive his point home, he said he was made the AAP's national spokesperson when he was just 25 years old.