Chandrababu Naidu arrest warrant: Naidu responds, TDP demands protests
Chandrababu Naidu arrest warrant: Naidu responds, TDP demands protests
Written by
Shiladitya Ray
Sep 15, 2018, 06:38 pm
2 min read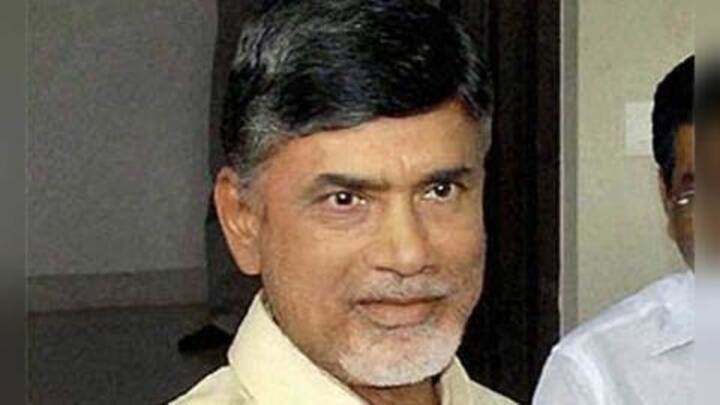 On Friday, the Telugu Desam Party (TDP) called for protests across Andhra Pradesh and the neighboring Telangana, after a local Maharashtra court issued a non-bailable arrest warrant against Andhra Chief Minister Chandrababu Naidu. Arrest warrants were issued against Naidu and 13 others in the 2010 Babli project agitation case. Further, TDP has said that the arrest warrants reek of "political vendetta". Here's more.
Backstory: The 2010 Babli project agitation case
The arrest warrants pertain to an agitation case dating back to 2010. In July 2010, the TDP, led by Naidu, had organized a massive agitation against the construction of the Babli barrage in Maharashtra's Nanded district, saying that it would divert Godavari's waters from Telangana. TDP protesters had crossed over into Maharashtra before they were apprehended by the police. Subsequently, several cases were lodged.
The charges against Naidu and co
Naidu and several senior TDP leaders were charged with offenses like assault or criminal force, deterring a public servant from discharge of duty, voluntarily causing hurt by dangerous weapons or means, endangering life or personal safety of others, and criminal intimidation, among others.
Naidu: I'm not afraid, did not commit any crime
Reacting to the non-bailable arrest warrant, Naidu has said that he is not afraid as he did not commit any crime. At a public meeting in Kurnool on Saturday, he said, "During my entire political career, I always worked for the people...I did not commit any crime." He said that he protested against Babli as it was detrimental to Andhra Pradesh's interests.
Despite allegations of political vendetta, Naidu to appear in court
Meanwhile, the TDP has alleged that the arrest warrants against Naidu and other leaders is the manifestation of political vendetta on part of the BJP. Citing the TDP's exit from the BJP-led NDA, TDP leaders said that the saffron party was deliberately trying to target him. His son has confirmed that Naidu would appear in court. The next hearing is on September 21.