Actor Prakash Raj will be contesting Lok Sabha elections
Actor Prakash Raj will be contesting Lok Sabha elections
Jan 06, 2019, 11:49 am
2 min read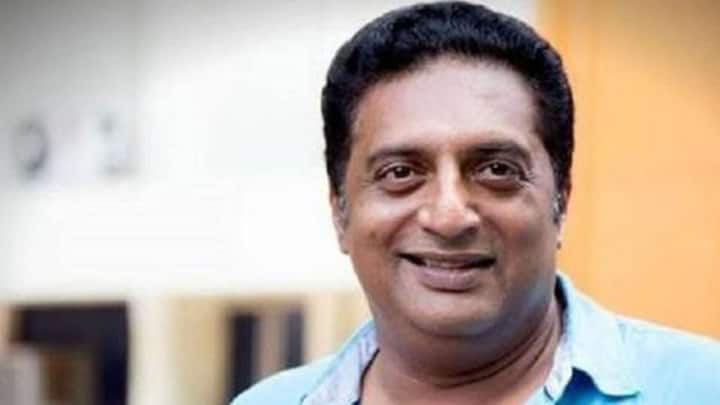 Actor Prakash Raj, who has been critical of the Narendra Modi government, announced on Saturday he will contest the Lok Sabha election as an independent candidate from Bengaluru Central constituency. Raj had spoken about his new innings on January 1 and confirmed he would foray into politics. On Twitter, he thanked his fans and well-wishers for the support they poured on him.
Raj makes the announcement
AAP welcomes Raj's new innings
Raj is most likely to contest against BJP's PC Mohan, who has held the seat since 2009. After he announced his decision, Arvind Kejriwal led Aam Aadmi Party (AAP) lent support to him. "In a party meeting in Bangalore, Dy CM @msisodia welcomes the decision, says all good ppl (sic) are welcome in politics," the party said in a tweet.
Raj is happy with AAP's welcome
Raj has been asking questions to government for long now
Raj has been targeting the Centre over varied issues, from the death of journalist Gauri Lankesh to hate speech and mob lynching incidents. On Twitter, he uses the hashtag #Just Asking to express how disgruntled he is with the current government. Once Raj courted controversy by saying Prime Minister Narendra Modi was a better actor than him.
An example of his viral #JustAsking tweets
Earlier, Raj said he isn't scared of Gauri Lankesh 'killers'
Notably, in June 2018 the SIT probing the death of Lankesh found her 'killers' wanted to attack Raj too. Sharing a new report of the findings, Raj tweeted hate would not succeed in silencing him and his voice will only grow stronger. Before Raj, South superstars Kamal Haasan and Rajinikanth announced they will be contesting Lok Sabha elections due for summer this year.