PM Modi hits out at Mamata Banerjee at Kharagpur rally
PM Modi hits out at Mamata Banerjee at Kharagpur rally
Mar 20, 2021, 04:51 pm
2 min read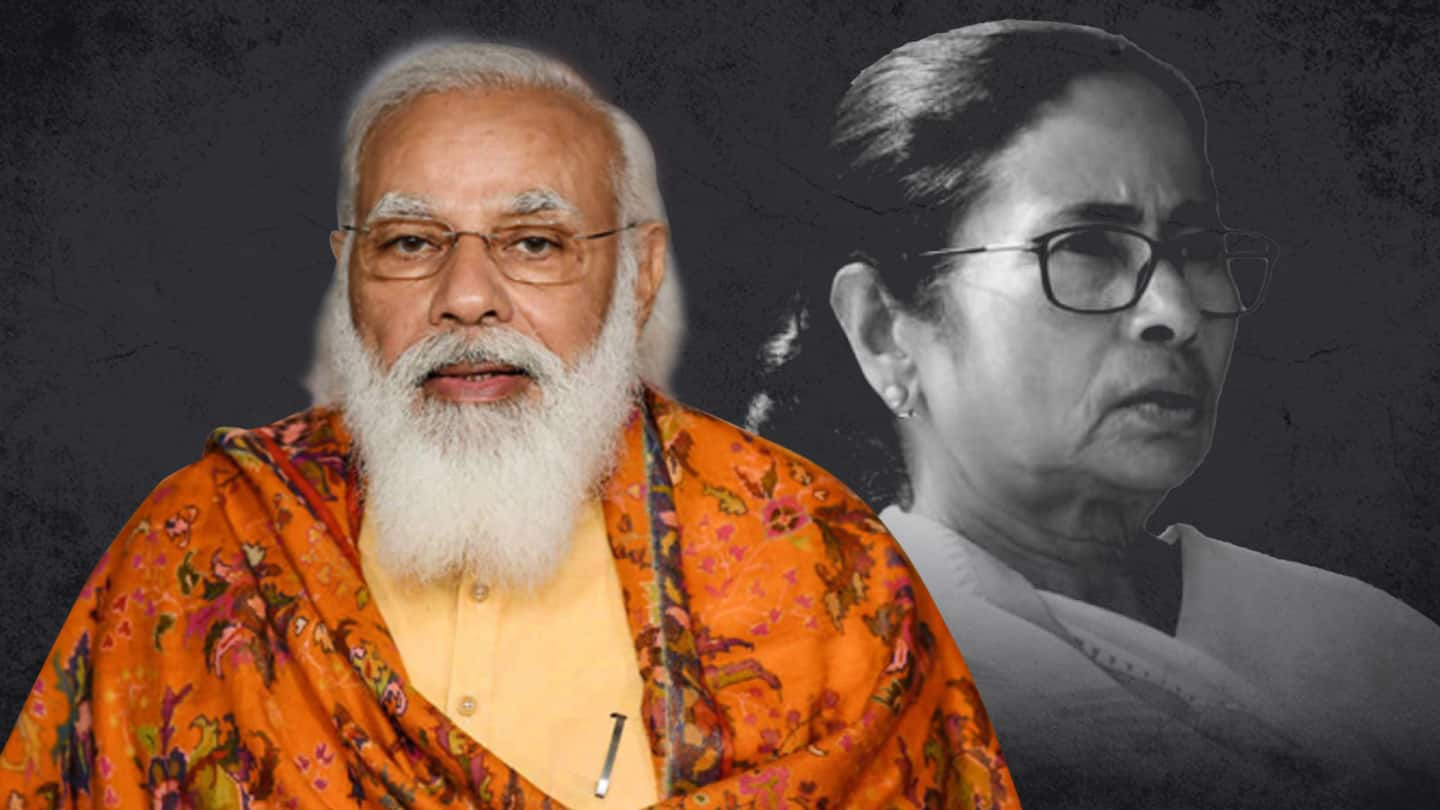 Prime Minister Narendra Modi, while addressing a public rally in Kharagpur in poll-bound West Bengal, on Saturday promised "ashol poriborton" (real change) to the people of the state. Accusing Chief Minister Mamata Banerjee-led Trinamool Congress government of "years of corruption and loot," he said the Bharatiya Janata Party (BJP) will form its maiden government in Bengal this year. Here are more details on this.
'BJP government essential for prosperous future of Bengal'
PM Modi said the people of Bengal have given opportunities to different parties for the past 70 years, but if given one chance, the BJP will bring a "real transformation" to the state. "Your excitement reflects that Bengal will form a BJP government after the Vidhan Sabha elections. A BJP government is essential for a prosperous future of Bengal," he said.
'Committed to all-round development of the region'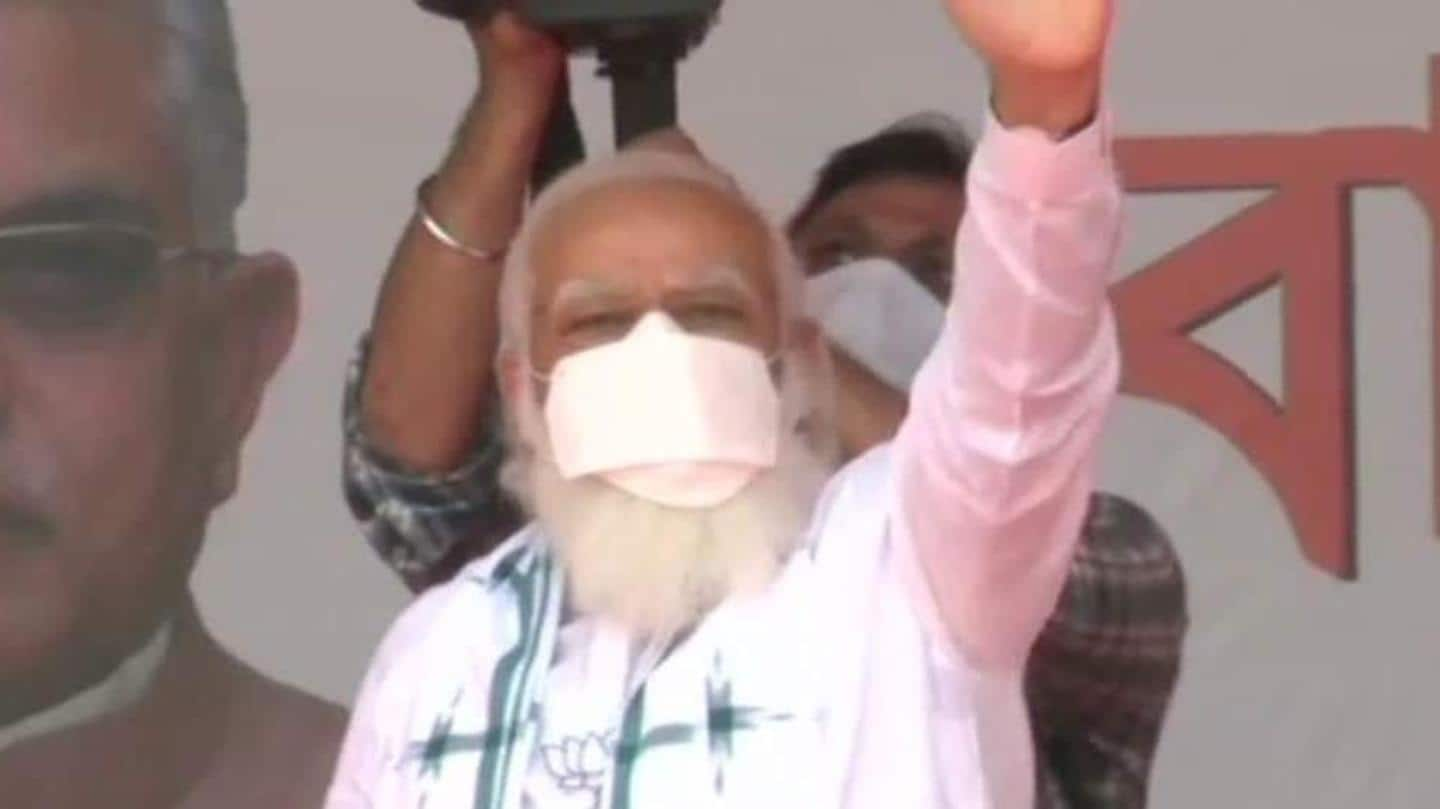 PM Modi said in his speech that his party will work to improve agriculture, irrigation, and cold storage facilities in the Kharagpur region. "We will also improve the healthcare facilities and rural roads. We will ensure clean drinking water to every household in the region. We are committed to all-round development of this region," he further said.
'Banerjee gave Bengal 10 years of corruption, misrule'
Attacking the ruling TMC, PM Modi said at the rally, "Mamata Banerjee was given an opportunity of 10 years of service. But she gave them 10 years of plunder, 10 years of corruption, and 10 years of misrule." "Didi (Banerjee) has wasted 10 very crucial years of the youth of Bengal. Her party is the school of cruelty," he went on.
'Nothing greater than limits of democracy'
"I assure the people of Bengal, that Didi will no longer be allowed to crush democracy. The police and administration should also remember that nothing is greater than the limits of the Constitution and democracy," PM Modi added.
When are polls due in Bengal?
The upcoming West Bengal state Assembly elections are being seen as a neck-and-neck contest between Chief Minister Mamata Banerjee-led TMC and the BJP, which has seen a resurgence there in the recent past. The voting in the state will be carried out across eight phases, from March 27 to April 29, and the results will be declared on May 2.