Pushkar Singh Dhami named Uttarakhand CM for second term
Pushkar Singh Dhami named Uttarakhand CM for second term
Written by
Abhishek Sharma
Mar 21, 2022, 06:23 pm
3 min read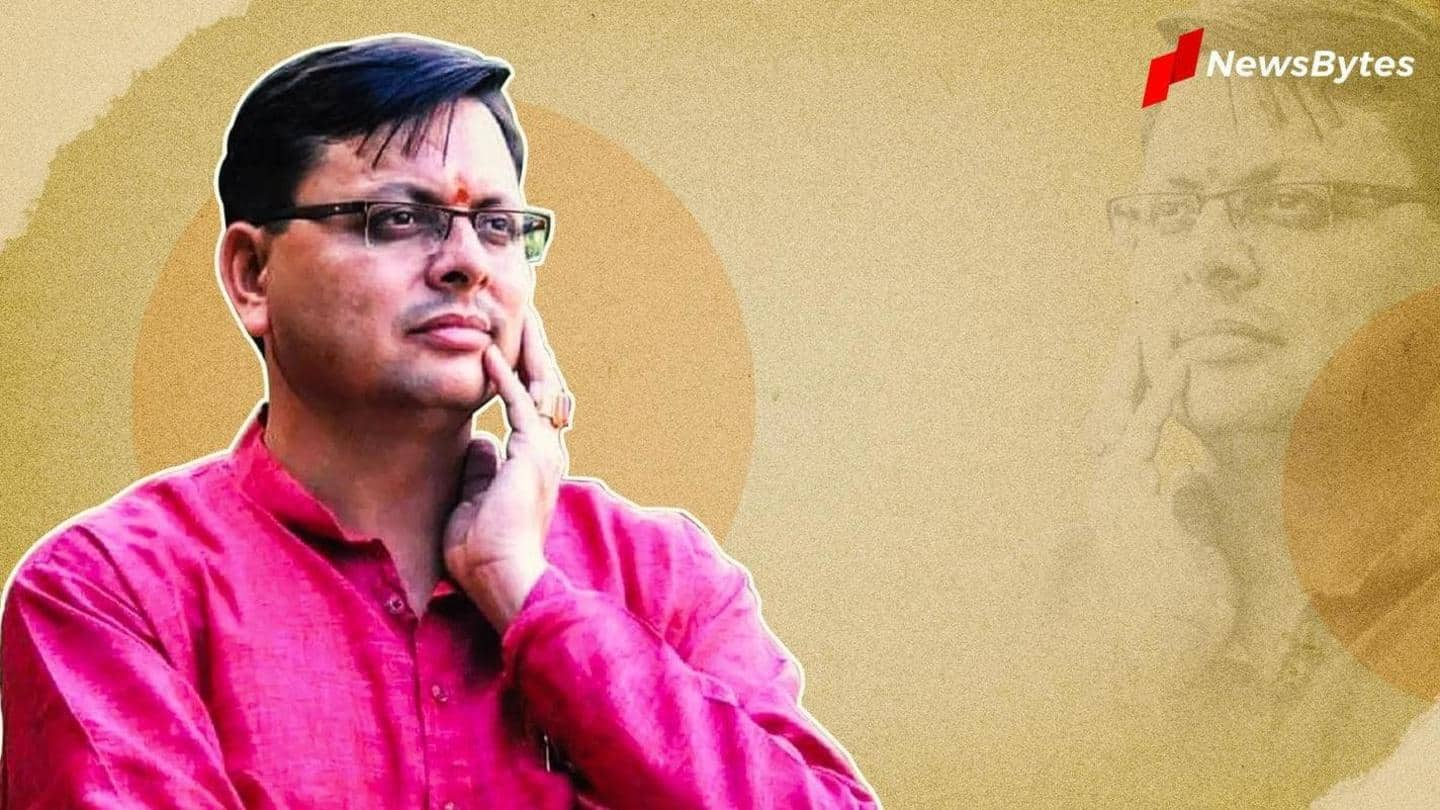 Bharatiya Janata Party (BJP) leader Pushkar Singh Dhami will serve as the 12th Chief Minister of Uttarakhand, the party has decided. He was elected as the legislative party leader on Monday. Union Defence Minister Rajnath Singh and Meenakshi Lekhi--the central observers for the state--were present in the meeting. Dhami will now meet the state governor and stake claim to form the government.
Why does this story matter?
There was suspense on the CM's name in the state even ten days after the results of the recently concluded assembly elections were declared.
Notably, BJP managed to score a landslide majority in the state, however, Dhami lost to the Congress candidate from the Khatima constituency.
In such a situation, there were doubts about who would lead the government.
Amit Shah held meeting to discuss government formation
On Sunday, Union Home Minister Amit Shah held a meeting with senior state BJP leaders at his residence over the CM's name and the formation of the new government. The meeting was attended by BJP President JP Nadda, Organization General Secretary BL Santosh, and the election in-charge Prahlad Joshi, Pushkar Singh Dhami, and former union minister Ramesh Pokhriyal Nishank, among other senior leaders.
Several BJP MLAs threw weight behind Dhami
Notably, Rekha Arya, a BJP MLA, and former minister has endorsed Dhami as the next Chief Minister. Several MLAs, including Ganesh Joshi and Arvind Pandey, have agreed to Dhami's appointment as legislative party leader. At least six BJP MLAs had stated their willingness to resign from their Assembly seats in order to assist Dhami in being elected to the House.
Newly-elected MLAs took oath on Monday morning
Earlier on Monday, the newly-elected Uttarakhand MLAs took the oath of office at a ceremony held at the Uttarakhand Assembly in Dehradun. Bansidhar Bhagat, pro-tem Speaker of the Uttarakhand Assembly administered the oath to the MLAs.
Uttarakhand elections results 2022
The BJP won 47 seats in the 70-member state assembly, which is lower than its 2017 tally of 57 seats. However, Dhami lost his Khatima seat to Congress candidate Bhuvan Chandra Kapri by a margin of almost 7,000 votes. On the other hand, the Congress received only 19 seats with its tallest leader, Harish Rawat, losing from the Lalkuan seat.
In its 20-year-long journey, Uttarakhand has seen 11 chief ministers. BJP has given seven CMs to the state, while Congress has given three. For the first time in the previous five-year tenure of the BJP, Uttarakhand has seen three chief ministers. Out of all the Chief Ministers, only former Congress CM Narayan Dutt Tiwari was able to complete his five-year term.