Rahul's next political step: Yatra to highlight government's economic failures
Rahul's next political step: Yatra to highlight government's economic failures
Jan 23, 2020, 12:22 pm
3 min read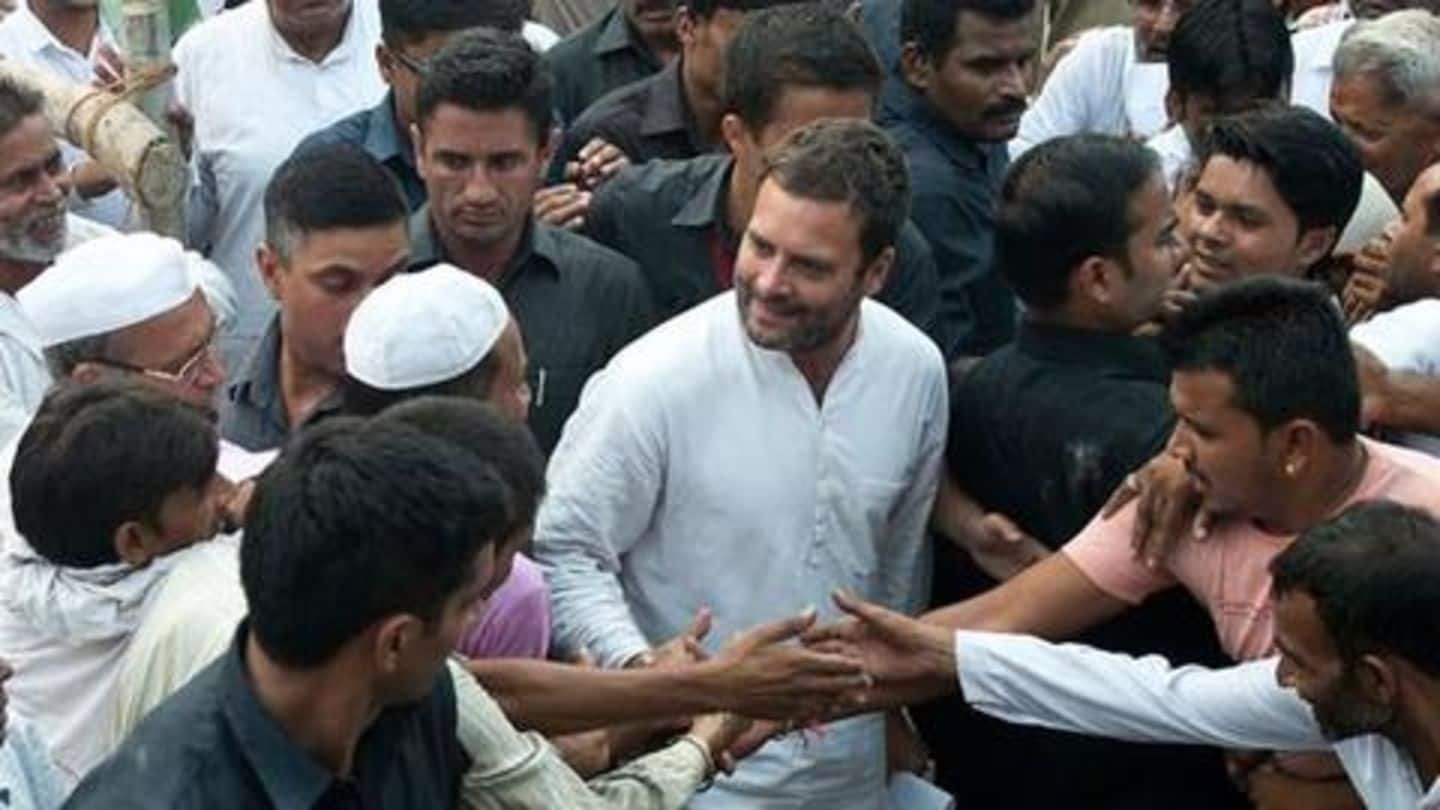 With an aim to criticize the Bharatiya Janata Party (BJP), "reconnect" with masses, and shed light on the economic failures of the current regime, former Congress President Rahul Gandhi will soon begin a yatra, an HT report said. While the date is yet to be revealed, Congress is hoping this event will help its resurrection in the Indian political discourse.
Congress knows CAA protests won't help its resurrection
The idea was mooted on January 11, when the highest decision-making body of Congress, the Congress Working Committee (CWC), met. A leader in the know told the daily that after much deliberation the party decided it can't sustain itself banking on protests against the Citizenship Amendment Act (CAA). Hence, it concluded it was important to bring back the spotlight on BJP's economic disasters.
Congress' opposition meet turned out to be a dud
Earlier this month, Congress had called a meeting of all "like-minded" parties to discuss strategy for CAA, but big players remained absent. Politicians including Trinamool chief Mamata Banerjee, Bahujan Samaj Party's Mayawati, and Samajwadi Party's Akhilesh Yadav gave the meeting a miss. While Banerjee blamed Congress for vandalism in her state, Mayawati was upset that the party poached her MLAs in Rajasthan.
Perhaps getting a reality-check, Congress decided to steer itself towards another direction. "CAA and NRC are there but we need to highlight the issues concerning the youth, farmers, traders, and professionals and expose the anti-people BJP government," the leader said.
A Yuva Aakrosh rally has also been planned
Before starting his yatra, Rahul will hold a Yuva Aakrosh rally and interact with youth about issues, like rising unemployment. He will hold an interactive session on January 28 in Jaipur. "The rally is being organized to highlight issues that are affecting the youth most, which are unemployment, joblessness and an environment where the youth is facing redundancies," Rajasthan Chief Minister Ashok Gehlot said.
Gehlot called Rahul the "voice of youth"
"Rahul ji is the voice of today's youth. He is coming for young people as they are angry due to the problems they are facing. The Central government is not listening to their woes instead their voices are stifled," Gehlot added.
Congress will also launch a toll-free number for unemployed youth
Similar events will be held at other Congress-ruled states too. Rahul is also expected to lead an anti-CAA rally in his constituency, Wayanad, on January 30. Separately, the youth wing of Congress is all set to launch a National Register of Unemployed (NRU) campaign today. Jobless youth can give a missed call on the toll-free number to extend support, the report added.
We want to highlight plight of youth: Youth Congress President
"To give a voice to plight of young Indians, Youth Congress has started a campaign to demand an NRU. The demand is in response to the deplorable state of unemployment in India, which has reached its highest level in 45 years," Youth Congress president said.
Why doesn't Congress talk about its failures, asked BJP spokesperson
Naturally, Rahul's rally was dismissed by BJP, with spokesperson Gopal Agarwal asking Congress to talk about corruption, inflation, NPA, FDI, FTA, etc. "Business ecosystem requires a transparent, corruption-free, equal opportunity environment, which our government is putting in place. Our economic reforms like GST, IBC, Benami properties Act, and Rs. 103 lakh crore national infrastructure pipeline will make India a $5 trillion economy," he said.