Wrong tweet on Sonali Bendre puts BJP leader in tough-spot
Wrong tweet on Sonali Bendre puts BJP leader in tough-spot
Sep 08, 2018, 08:24 pm
2 min read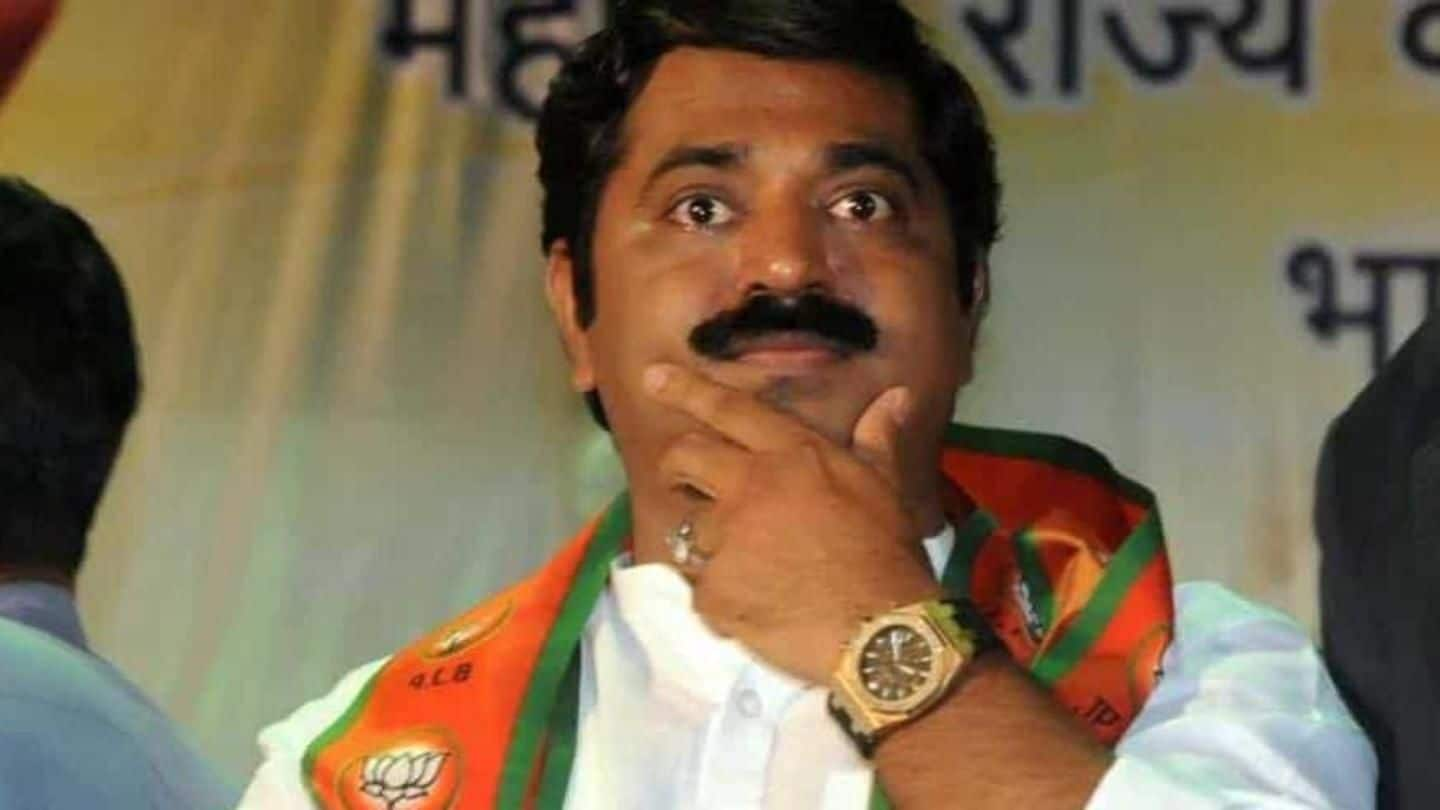 BJP lawmaker Ram Kadam, who spoke about kidnapping girls for jilted boys, is back in news again, this time for putting out a wrong tweet about actress Sonali Bendre. Kadam tweeted Sonali, who is recuperating from cancer, passed away and after backlash deleted the tweet. A small fact check would have saved Kadam the embarrassment, but he chose not to take that route.
Kadam tweeted Bendre passed away, deleted it later
On Friday, Kadam tweeted, posted a message in Marathi that translated as "Sonali Bendre, the actress who ruled Hindi and Marathi cinema was to all and is no more." The tweet, posted along with a photograph of the actor, has since been deleted. Netizens were quick to call out Kadam's error, and slammed him for insensitivity, following which he issued an apology.
I pray for her good health: Ram Kadam
About Sonali Bendre ji It was rumour . Since last two days .. I pray to God for her good health speedy recovery

— Ram Kadam (@ramkadam) September 7, 2018
Meanwhile, Bendre is undergoing treatment in New York
A few months ago, Bendre had revealed her high-grade cancer has metastized, a news which broke hearts of her million fans. But she is 'Switching On The Sunshine' and taking one day at a time. Her Instagram posts are filled with positive vibes, and we can only hope she gets better soon. Further, her husband Goldie Behl revealed her treatment is going fine.
Earlier, Kadam's problematic remarks had misogyny written all over
A few days back, at a dahi handi event, Kadam said he would kidnap girls for boys, a statement which revealed misogyny is his favorite language. After backlash, he claimed it was a conspiracy and issued a half-hearted apology to all the 'mothers and sisters of Maharashtra'. Notably, the BJP, whose motto is 'Beti Bachao', hasn't spoken anything about Kadam's problematic remarks.