I-T freezes 100 bank accounts linked to Sasikala's nephew
I-T freezes 100 bank accounts linked to Sasikala's nephew
Nov 12, 2017, 05:44 pm
2 min read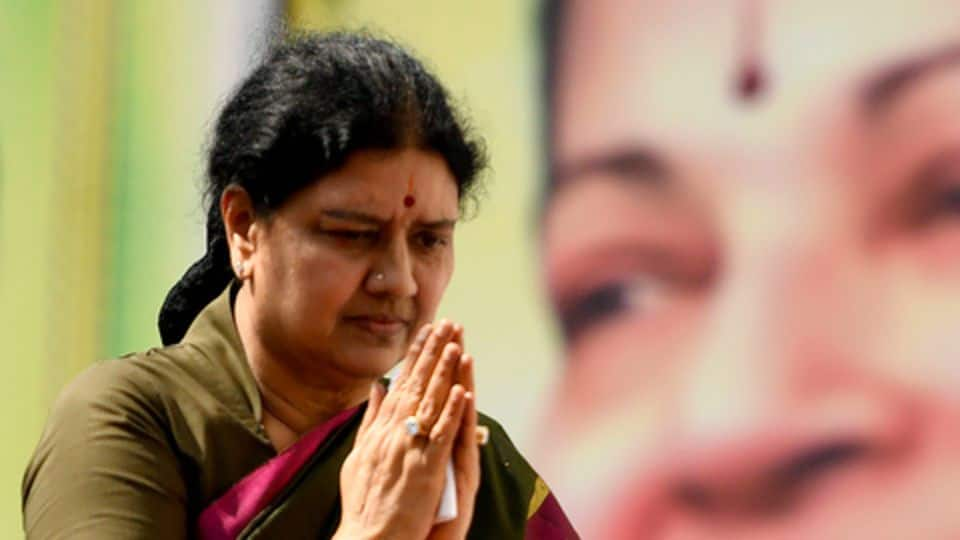 I-T sleuths have reportedly frozen at least a hundred bank accounts associated to Jaya TV MD Vivek Jayaraman, VK Sasikala's nephew. This comes three days after the department raided 188 premises owned by the convicted AIADMK leader and her associates in TN, Bengaluru, Hyderabad and Puducherry. Vivek is currently overseeing the day-to-day functioning of Jaya TV, which was launched by former TN CM Jayalalithaa.
Vivek was operating 100 bank accounts of 20 shell cos
According to an I-T officer, Vivek was operating 100 bank accounts linked to about 20 shell companies. "Crores of rupees were deposited in them soon after demonetization was announced last year." This money was used by Vivek and his acquaintances to buy assets worth crores. Related documents were recovered from Vivek's house, his sister's and an auditor's.
Officials have already recovered crores in cash and gold
Meanwhile, searches are still continuing at some places including at Sasikala's Kodanad estate. Officials have already seized Rs. 6cr in cash, 8.5kg in gold and documents related to investments worth Rs. 1,200cr. Associated people are being questioned including Rajamathangi, daughter of Sasikala's brother V Dhivaharan. Searches at Jaaz Cinemas (associated to Jaya TV) have led officials to another 11 screens purchased by it.
The other firms being raided
Apart from Jaya TV, Surana, Sunil, Puducherry Sree Lakshmi, Wind Subramanian are the other firms being raided for suspicious fund deposits. I-T officials said searches were on at 187 locations, associated with the 10 firms across TN, Bengaluru, Hyderabad, Delhi etc.
The raids come as AIADMK's two factions continue warring
Jaya TV recently became critical of AIADMK after a rift between Sasikala and TN CM Palaniswami. Palaniswami dumped Sasikala for patching up with rebel Panneerselvam. Further, the united AIADMK adopted a resolution to reclaim Jaya TV and Namadhu MGR, the party's newspaper, from Sasikala. Jaya TV slammed this decision as attacking press freedom. The two factions are fighting over the party's two leaf symbol.