Accusing BJP of dividing society, Dalit MP Savitribai Phule resigns
Accusing BJP of dividing society, Dalit MP Savitribai Phule resigns
Dec 06, 2018, 05:16 pm
2 min read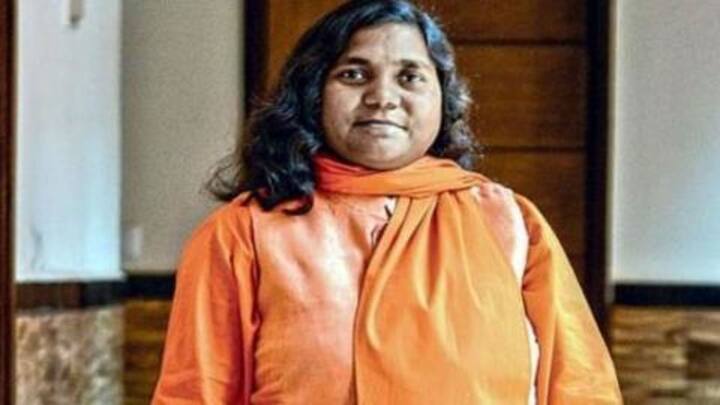 Upset with Bharatiya Janata Party (BJP), MP Savitribai Phule resigned from the party on Thursday. Phule tendered her resignation on the death anniversary of BR Ambedkar and accused BJP of dividing the society. An MP from Bharaich, Uttar Pradesh, Phule said her voice was ignored in the party because she was a Dalit. "I have nothing to do with the BJP," she said.
Phule slams CM Adityanath, lashes out for ignoring Dalits
The Dalit leader said she would complete her term as an MP. Phule has often been vocal about her criticism for the BJP and attacked Chief Minister Yogi Adityanath for how he treats Dalits. "He might have been eating out dinner at Dalit households, but the cook was not Dalit," she said. Notably, she will hold a mega rally in Lucknow on January 23.
CM should love Dalits more than Lord Hanuman: Phule
"If he (Yogi Adityanath) really loves Dalits then he should love them more than he loves Lord Hanuman. Has he ever embraced any Dalit? There are Assembly polls and they don't have any issue left so they are terming Hanuman Ji as Dalit," she said.
There's a conspiracy against Dalits, claims Phule
Phule claimed a larger conspiracy was at play against Dalits and lower caste people. She said, "The reservation for Dalits and backwards is also being slowly taken away." She claimed they (BJP) just want the votes of Dalits. "They just want to take Dalit votes but now Dalits, backward and Tribals of the country have understood their dhong (facade)," she added.