Conspiracy to link Aaditya Thackeray to SSR's death: Shiv Sena
Conspiracy to link Aaditya Thackeray to SSR's death: Shiv Sena
Written by
Siddhant Pandey
Aug 05, 2020, 08:11 pm
3 min read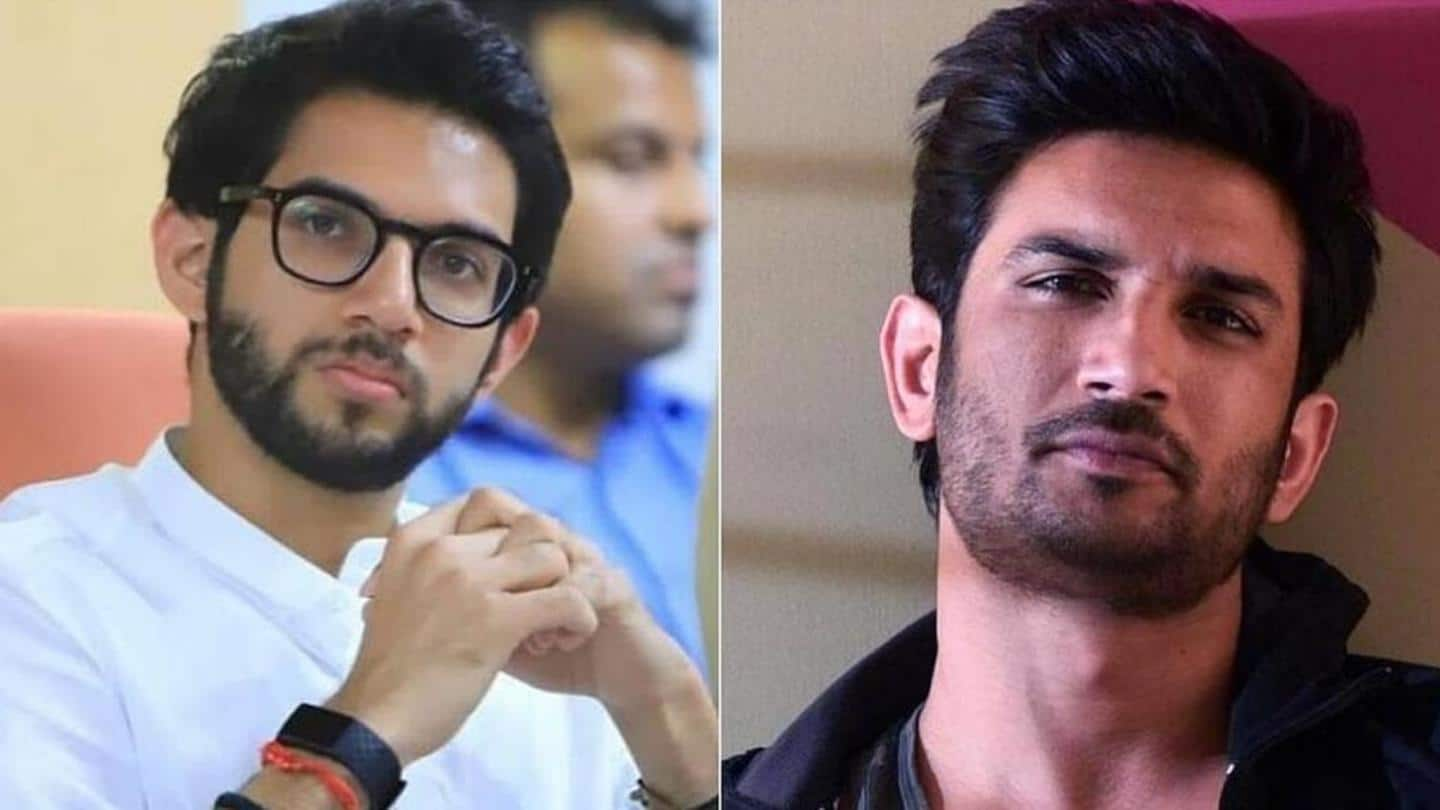 Shiv Sena spokesperson Sanjay Raut on Wednesday claimed that there is a conspiracy to link the party leader and Maharashtra minister Aaditya Thackeray to the death of actor Sushant Singh Rajput. Rajput was found hanging at his Mumbai home in June and an investigation into the incident is underway. Raut pointed fingers at the Opposition for dragging Thackeray into the case.
'Those linking Thackeray to SSR's death will pay heavy price'
Raut said, "What has Aaditya Thackeray got to do with the Sushant Singh Rajput case?" Blaming the Opposition, he said, "It seems the Opposition still cannot digest that the Shiv Sena-led government has come to power in the state." Raut said that those conspiring to link Thackeray—also the chief of Shiv Sena's youth wing, Yuva Sena—will pay a heavy price.
Shiv Sena-led alliance came to power last year
Last year, the Shiv Sena-led Maha Vikas Aghadi (MVA) alliance had come to power in Maharashtra even though the Bharatiya Janata Party (BJP) had emerged as the single-largest party in the state Legislative Assembly elections. The BJP had fallen short of a majority. BJP's Devendra Fadnavis, the former state Chief Minister, is now the Leader of Opposition in the Assembly.
Thackeray described allegations as 'political stomach ache'
Thackeray, the son of Maharashtra Chief Minister Uddhav Thackeray, had also said on Tuesday that he is not related to Rajput's death. Thackeray said he and his family are being dragged into the case for no reason. He said the allegations against him are a "political stomach ache" stemming from frustration, adding that there has been a pattern of dirty politics around the case.
How is Thackeray being linked to the case?
Recently, reports had suggested that the Maharashtra government, particularly the Mumbai Police, were trying to shield a politician connected to actor Rhea Chakraborty, who is said to have been dating Rajput and is an accused in the case. A photo of Thackeray sitting in a car with an actor went viral, claiming the actor was Chakraborty. The actor in the photo was Disha Patani.
Rajput found hanging in Mumbai home on June 14
On June 14, Rajput was found hanging from a ceiling fan at his apartment in Bandra. The Mumbai Police—which is probing the actor's death—has said Rajput died by suicide and suffered from bipolar disorder. However, Rajput's family has filed a complaint against Chakraborty for abetting the 34-year-old actor's alleged suicide. The Central Bureau of Investigation (CBI) will be taking over the case.