KV Kamath may join Finance Ministry, Swapan Dasgupta HRD
KV Kamath may join Finance Ministry, Swapan Dasgupta HRD
Jan 18, 2020, 07:38 pm
2 min read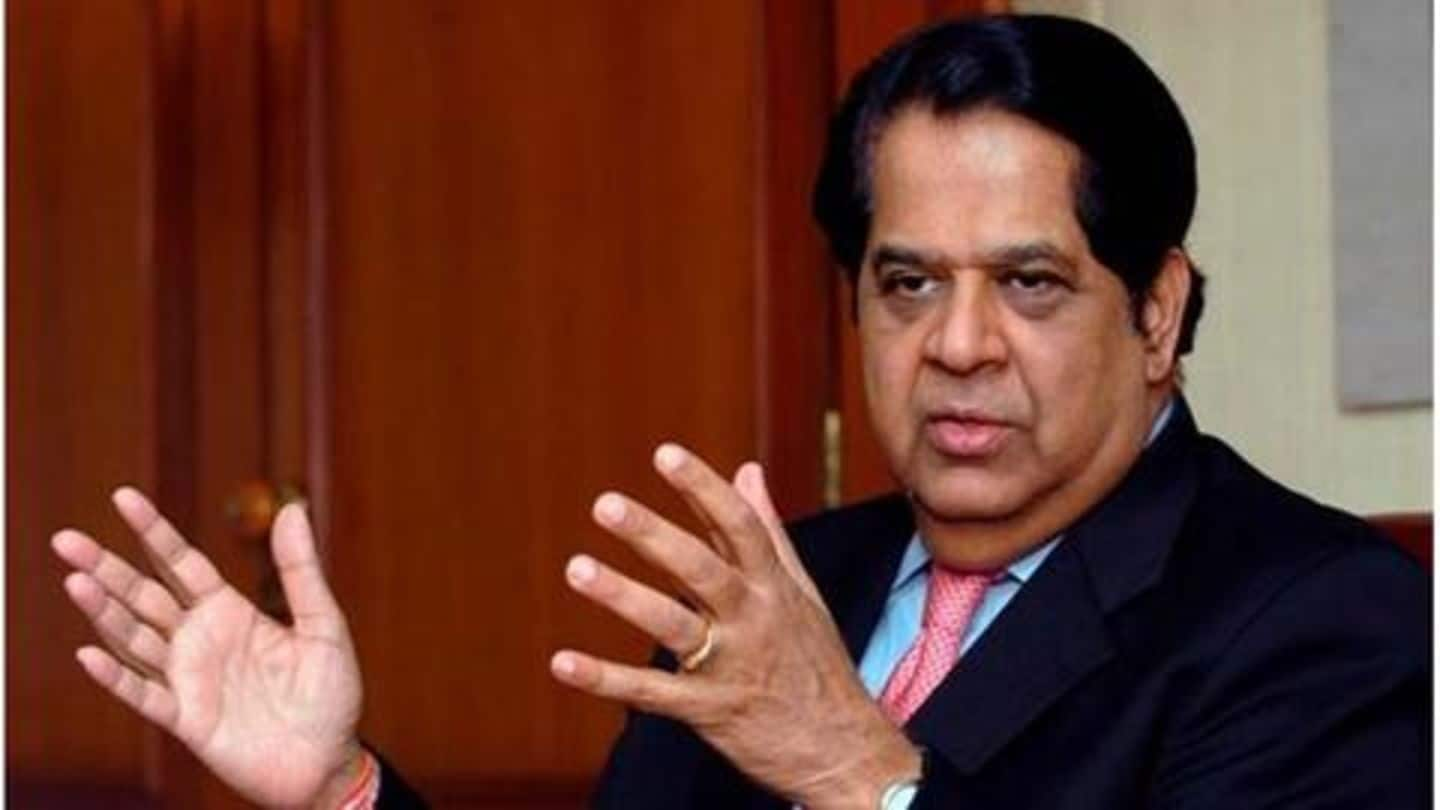 Prime Minister Narendra Modi's Cabinet will soon welcome new members, including technocrats who could influence major decisions. A report in IANS claimed KV Kamath, the chairman of BRICS Bank, could be inducted in Finance Ministry, led by Nirmala Sitharaman. Similarly, Swapan Dasgupta, a right-wing ideologue, could join the Human Resource Development (HRD) ministry as a junior minister. Here are more details.
What does having technocrats in governments mean?
Technocracy is a system of governance where people having skills in a particular area are given decision-making roles. This idea of governance contradicts the traditional notion that only elected representatives should frame policies.
In previous tenure too , PM Modi introduced technocrats
PM Modi has a knack for introducing technocrats. In his first tenure, he included people like KJ Alphons and MJ Akbar. In 2019, Hardeep Singh Puri was inducted in the Cabinet. Puri served as India's Permanent Representative to the UN, Alphons was the Commissioner for DDA, and Akbar was a journalist. Akbar, however, stepped down after being accused of sexual harassment by multiple women.
Veteran banker Kamath could steer economy out of crisis
Kamath is being inducted in the Cabinet at a time when the Indian economy is witnessing a historic slump. Before BRICS Bank, Kamath was the chairman of Infosys, taking charge from founder Narayana Murthy. The veteran banker was also the independent director on the boards of Schlumberger, a Houston-based oil services company. He held an important post in Indian pharmaceutical manufacturer Lupin as well.
Dasgupta is known for his Hindutva beliefs
Similarly, Dasgupta is known for his hardcore Hindutva views. A Padma Bhushan awardee, Dasgupta's rumored induction in the Cabinet comes when the HRD Ministry is facing allegations for "saffronizing" public universities. Students of Aligarh Muslim University and Jawaharlal Nehru University have been demanding that the top officials of the varsities are shifted out, accusing them of being "stooges" of the current regime.
Suresh Prabhu and Amitabh Kant might be included too
Reportedly, the government is also looking to welcome some technocrats in the Council of Ministers, where the strength is low. NITI Aayog CEO Amitabh Kant could be inducted. Reports also claim that Suresh Prabhu, who was the Union Minister earlier, could return to Cabinet too.