Yogi: Owaisi will have to 'flee' Telangana if BJP wins
Yogi: Owaisi will have to 'flee' Telangana if BJP wins
Written by
Shiladitya Ray
Dec 02, 2018, 07:38 pm
2 min read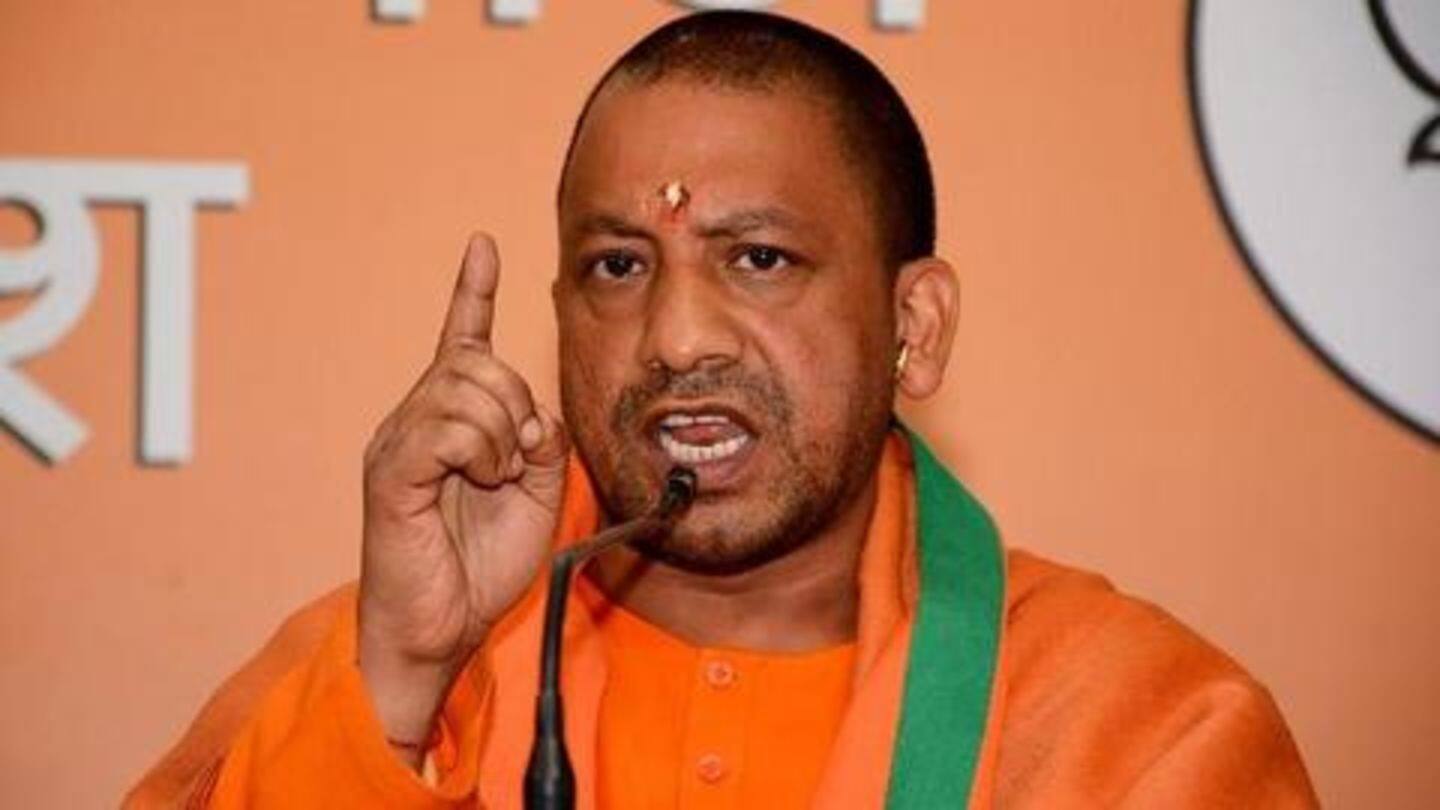 In the final leg of campaigning for the upcoming Telangana elections, Uttar Pradesh Chief Minister Yogi Adityanath, on Sunday, issued a warning for All India Majlis-e-Ittehadul Muslimeen (AIMIM) leader Asaduddin Owaisi. Adityanath, a marquee campaigner for the BJP, warned Owaisi that he would have to flee Telangana if the BJP was elected to power in the state. Here are the details.
Adityanath says Owaisi will have to flee like Hyderabad's Nizam
"If BJP comes to power, I assure you Owaisi will have to flee from Telangana the same way Nizam was forced to flee from Hyderabad," said Yogi Adityanath, addressing a rally in Telangana.
Owaisi and Adityanath have been at loggerheads over several issues
Owaisi and Adityanath have rarely seen eye to eye, and the former has been a staunch critic of the Uttar Pradesh Chief Minister, who was once the poster boy for hardline Hindutva groups. Owaisi had called out Adityanath over several issues, including the UP CM's comment that namaz resembled surya namaskar. The AIMIM leader had also been irked by Adityanath dragging Prophet Muhammad's successor, Ali's name into electoral politics.
Adityanath attacks Congress, TRS over appeasement politics
Continuing his attack on other parties, Adityanath, in another rally in Telangana, accused both the Congress and the ruling Telangana Rashtra Samithi (TRS) of indulging in appeasement politics, and favoring Muslims. He further accused Rahul Gandhi's party of obstructing the construction of the Ram temple in Ayodhya. Praising the BJP, Adityanath said that the saffron party's only agenda is development.
AIMIM is key to forming a government in Telangana
Despite Adityanath's attack on Owaisi, the AIMIM remains key to forming a government in Telangana. The BJP, which had won only five out of Telangana's 119 seats in 2014, is contesting the upcoming elections alone, after the prospect of an alliance with the ruling Telangana Rashtra Samithi (TRS) failed. The TRS, meanwhile, is believed to be on "friendly" terms with AIMIM.
AIMIM-TRS ties have grown stronger of late
With the Congress forging an alliance with Chandrababu Naidu's Telugu Desam Party (TDP) for the upcoming Telangana election, the TRS' ties with AIMIM have grown stronger. For their part, AIMIM, and Owaisi are confident of retaining the seven seats they had won in 2014, and if reports are to be believed, are also confident of adding another to their tally. Old Hyderabad is Owaisi's stronghold.