People want 'mazboot', not 'majboor' govt: UP Deputy CM
People want 'mazboot', not 'majboor' govt: UP Deputy CM
Sep 24, 2018, 04:06 pm
2 min read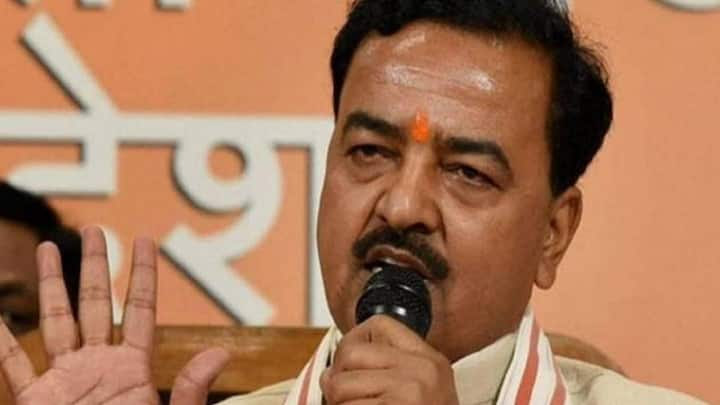 UP Deputy CM, Keshav Prasad Maurya, today said people want a "mazboot" (strong) and not a "majboor" (helpless) government at the Center. His remark came after Samajwadi Party (SP) said it's keen on cobbling together an alliance with Bahujan Samaj Party (BSP) to checkmate BJP in UP. Maurya asserted that such an alliance will have no impact on BJP's prospects in 2019 LS polls.
BJP's victory in 2014, 2017 polls indicates support: Maurya
"BJP's victory in Yadav-dominated polling booths in 2014 and 2017 is an indicator that members of the community in UP are not with 'avsarwaad' (opportunists), but with 'rashtrawaad' (nationalists) and 'vikaswaad' (development-oriented people)," said Maurya, who had contested the 2014 polls from Phulpur Parliamentary constituency.
Opposition demoralized as it couldn't remove Modi: Maurya
On SP legislator Shivpal Yadav constituting the Samajwadi Secular Morcha and Mulayam Singh Yadav sharing stage with son Akhilesh Yadav, Maurya said such developments will continue to form and it won't affect the BJP. "The opposition's main objective is to stop Modi in 2019 as the entire opposition is demoralized as its efforts aren't yielding desired results. There's no alternative to Modi," Maurya said.
Maurya confident BJP will win over 73 seats in UP
About the 2019 elections, Maurya said, "I think, this time in 2019, we'll get better response from them than we got in 2014 and 2017." The BJP is going to win 73 plus seats in the 2019 Lok Sabha polls in UP and it isn't concerned about the opposition's strategy, he said. UP sends the highest number of 80 MPs to the Lok Sabha.
It is BJP's priority to connect with everyone: Maurya
On the BJP holding an OBC conference in Lucknow and the opposition's allegation that it was dabbling in caste politics, Maurya said, "Those who rose with casteist politics shouldn't preach the BJP." Irrespective of caste, it is the priority of the party to connect with everyone and hear their grievances, try to solve them, and ensure due honor to them, the BJP leader said.
BJP held conferences with members of 20 castes
The BJP has held conferences with members of 20 castes from September 7 to 24 in which representatives from all over the state gathered and vowed full support to the BJP, Maurya claimed. Conferences were held with members of backward communities like Prajapati, Rajbhar, Nai, Vishwakarma, Pal-Baghel, Sahu-Rathore, Lodhi, Bhurgi, Chaurasia, Halwai, Yadav, Jaiswal, Jaat, Gurjar, Maurya, and Kushwaha, on different days.