Defense Minister Nirmala Sitharaman slams Rahul Gandhi over Rafale allegations
Defense Minister Nirmala Sitharaman slams Rahul Gandhi over Rafale allegations
Written by
Shiladitya Ray
Feb 08, 2019, 01:47 pm
2 min read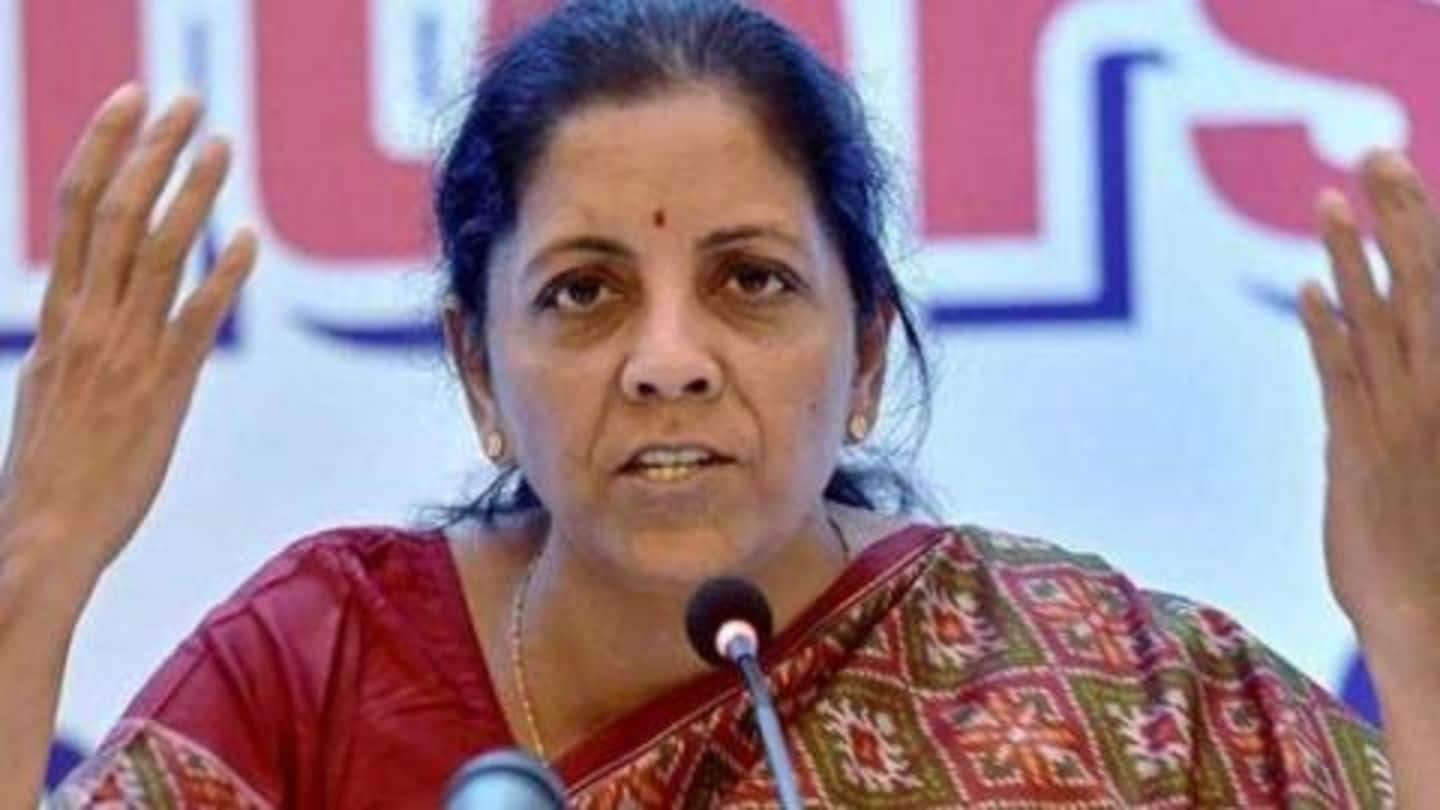 After Rahul Gandhi, citing a report by The Hindu, accused Prime Minister Narendra Modi of being "directly involved in the Rafale scam", Defense Minister Nirmala Sitharaman has hit back. Speaking outside the Parliament, Sitharaman accused The Hindu of 'irresponsible and slanderous' journalism, and accused Gandhi of trying to create a divide between the armed forces and India's leadership. Here are the details.
The Hindu published documents revealing the Defense Minstry's objections
The political war of words erupted after The Hindu reported that the Defense Ministry had voiced strong objections to "parallel negotiations" conducted by the Prime Minister's Office (PMO) with France on the multi-billion dollar Rafale Deal. The dissent note, from November 2015, claimed that the ministry's negotiating position had been undermined by the PMO. The note had also been brought to then Defense Minister Manohar Parrikar's attention.
What Gandhi said after the report's publication
"We have been saying this for more than a year that the Prime Minister is directly involved in the Rafale scam...It is absolutely black and white that the Prime Minister himself was carrying a parallel negotiation with the French," Gandhi said following the report's publication.
Sitharaman's reply to Gandhi
Countering Gandhi's claims, Sitharaman alleged that The Hindu had conveniently left out Parrikar's comments on the dissent, and called the report 'selective journalism'. She further condemned the publication for not getting facts right, and said that the PMO regularly asking the Defense Ministry for updates did not qualify as interference. She also slammed Gandhi for trying to divide the armed forces and PM Modi.
Report akin to flogging a dead horse: Sitharaman
"They are flogging a dead horse. Periodical enquiries by the PMO cannot be construed as interference," said Sitharaman.
What the then Defense Secretary had to say
Interestingly, then Defense Secretary G Mohan Kumar, who prepared and signed the dissent note made certain clarifications to the media. News agency ANI quoted him as saying that the dissent note had "nothing to do" with the pricing of the Rafale jets - an issue that has generated heated controversy. He added that the note was about "sovereign guarantees and general terms and conditions".