West Bengal: Locals retrieve ballot-box from pond. Safe keeping much?
Last updated on
May 14, 2018, 03:46 pm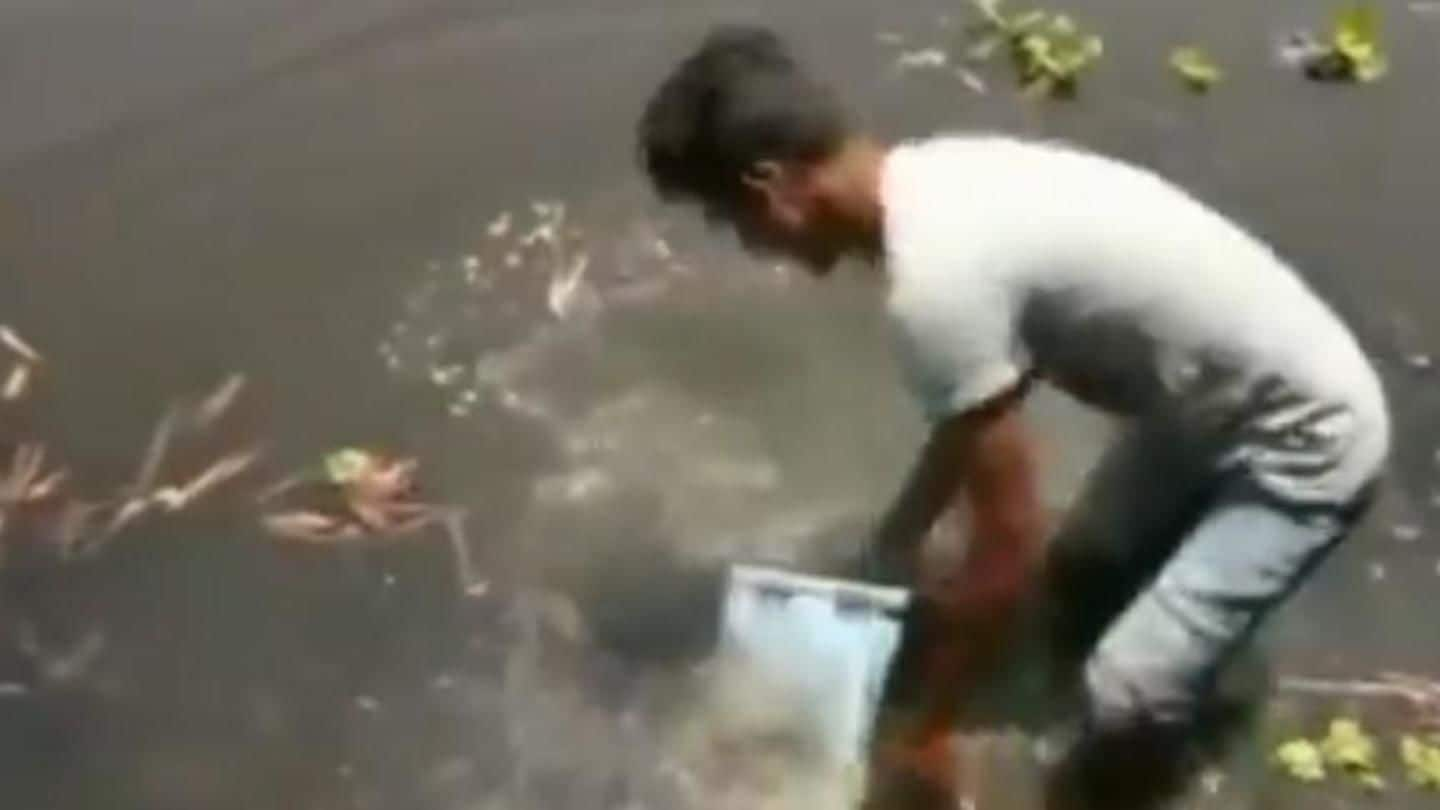 In a surprising incident, a ballot box was retrieved from a pond in West Bengal's Sonadangi, earlier today. It is still not clear how the box landed in the pond. The video posted by ANI showed locals surrounding a man who pulled the box out of the water body. Violence during polling in panchayat elections in the state left 6 dead, media reports suggested.
Watch: Man pulls out the ballot box from pond
Apparently, water bodies played significant role today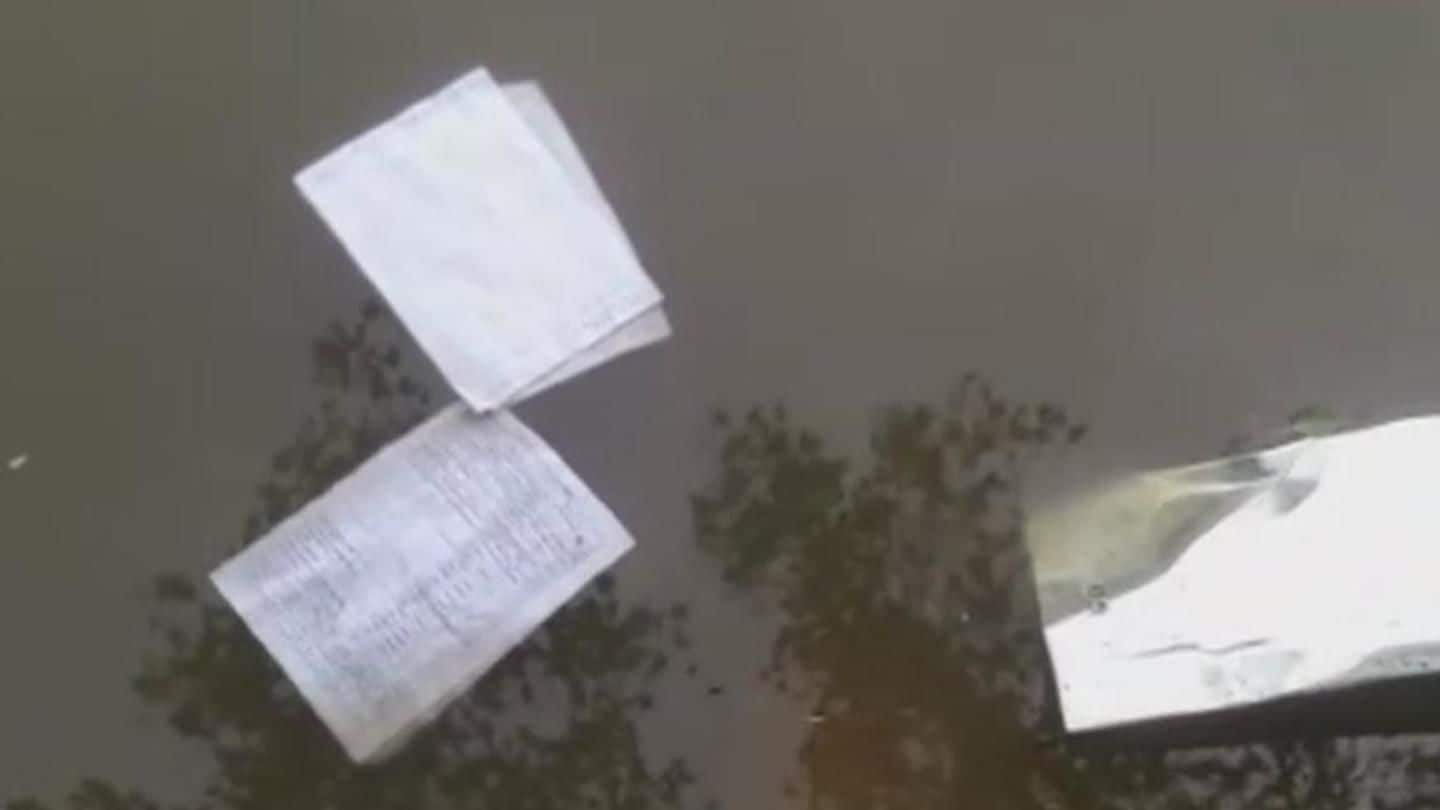 In Murshidabad, ballot papers found themselves in a pond following a clash between TMC and BJP workers. In Cooch Behar, as many as 20 people were injured. Locals alleged TMC workers attacked them with lathis (sticks) when they went to polling-booths. Reportedly, West Bengal Minister Rabindra Nath Ghosh slapped BJP supporter Sujit Kumar Das in front of the police but denied it.
Violence takes over the state on polling day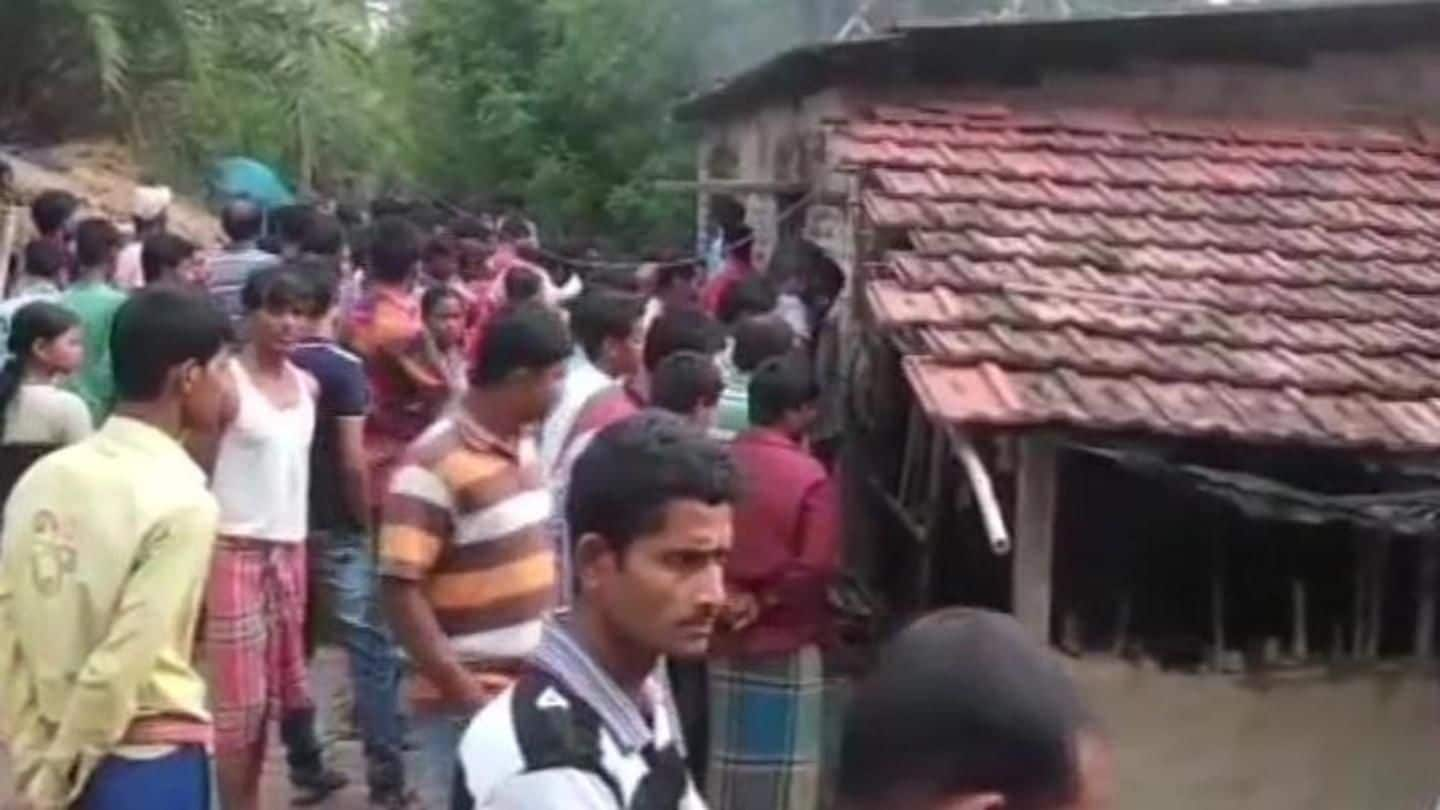 Incidents of violence were reported from many parts of the state. A CPI (M) worker and his wife were charred to death in North 24 Parganas after their house was torched last night. The party blamed TMC for it. In Bhangar, a media vehicle was vandalized and the camera broken. TMC workers were accused of terrorising voters in Burdwan district by CPI(M) and BJP.
Leaders demand action, Sitaram Yechury asks EC to step in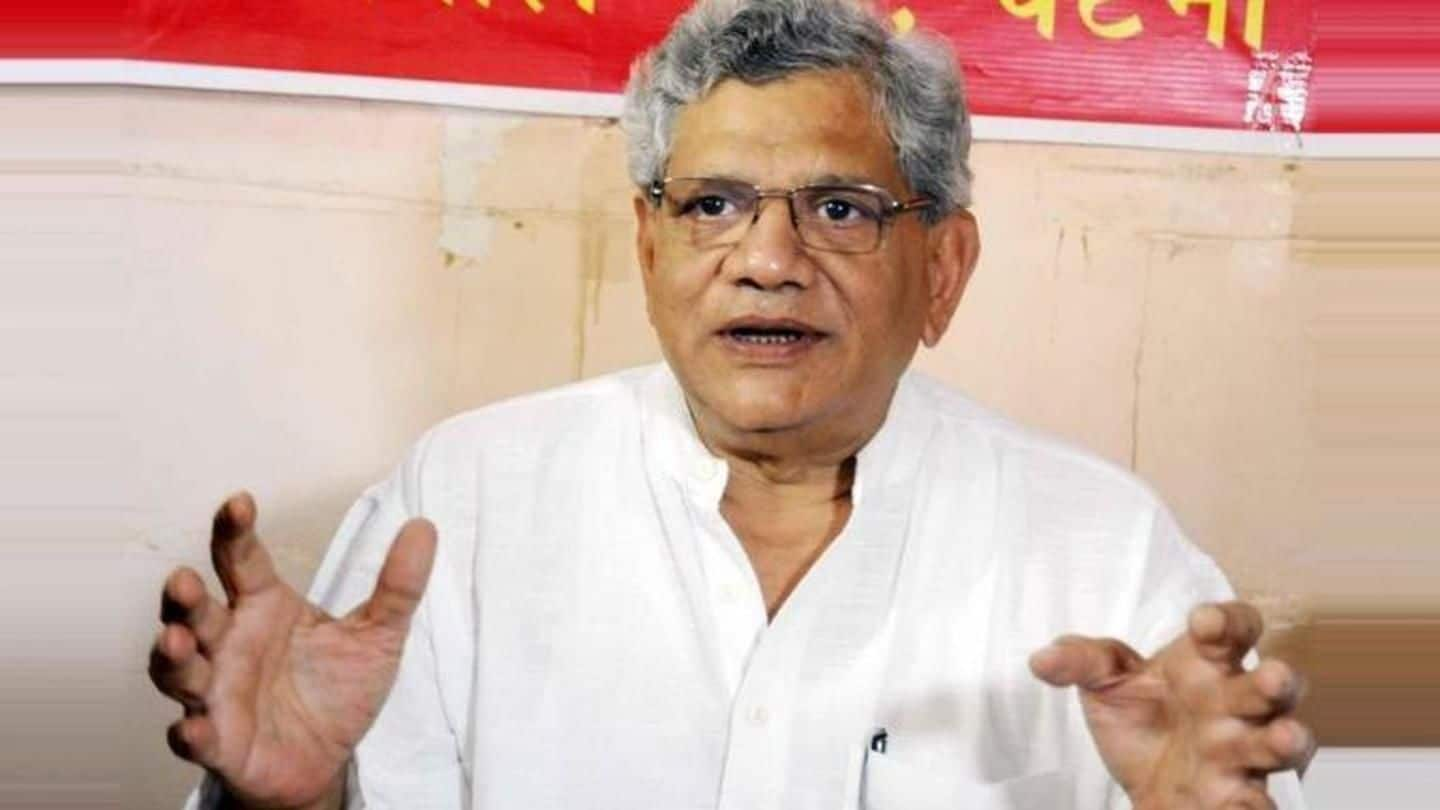 Following the incidents of violence, CPI (M) leader Sitaram Yechury asked the Election Commission to restore faith in democracy. BJP leader Babul Supriyo said his party workers were the victims. "State government is shameless, can't expect them to conduct their duties," he said. TMC leader Derek O' Brien, on the other hand, accused CPI (M) and BJP of teaming up with Maoists to win.