Arvind Kejriwal, BJP lock horns over Delhi sealing drive
Arvind Kejriwal, BJP lock horns over Delhi sealing drive
Jan 30, 2018, 01:38 pm
3 min read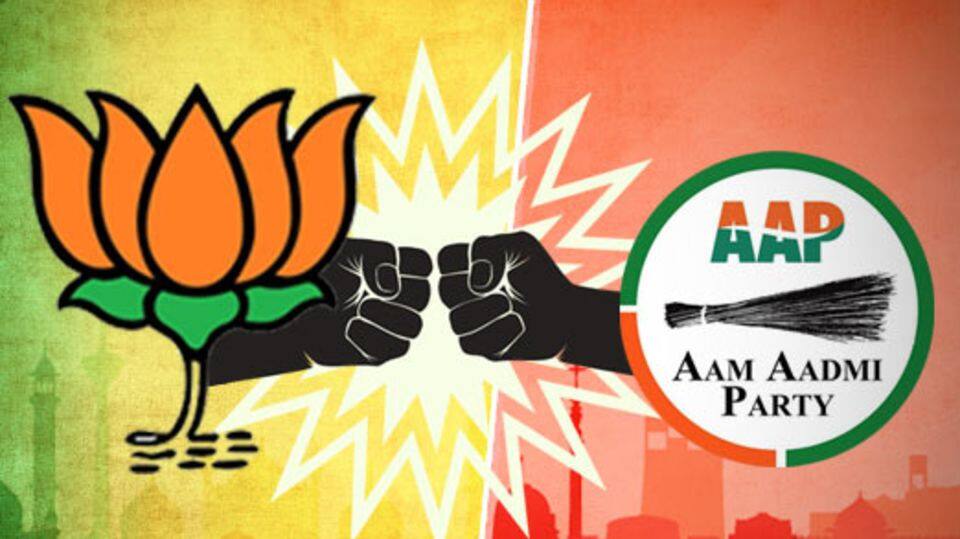 AAP and BJP are slugging it out over again, this time over the sealing drive in Delhi. For over a month, the drive is being carried out by municipal corporations against properties that violate civic norms. AAP is opposing it; CM Kejriwal will now approach SC to get a stay on it. But, what exactly happened between the two parties? Here's all about it.
What is the Delhi sealing drive?
In August, an SC-appointed monitoring committee directed Delhi municipal bodies to begin sealing commercial structures in unauthorized colonies. The urban development ministry opposed this order claiming that 40L people dependent on these establishments would lose their jobs. However, MCD began locking down commercial firms operating from residential complexes without paying conversion charges and those that came up illegally on agricultural and forest land.
What are AAP's and BJP's positions on the issue?
Notably, AAP and BJP blame each other. Kejriwal alleged that MCD collected Rs. 3,000cr convergence charge but spent it elsewhere. He also criticized them for delaying notification of 351 roads under commercial/mixed-land use category. Meanwhile, BJP blames Kejriwal for inaction. They claim that he failed to start formalities for regularizing unauthorized colonies and also seeking more time from SC "without submitting a work plan."
What happened in today's meeting?
Earlier today, Kejriwal called a meeting at his residence. However, the BJP delegation led by Manoj Tiwari, including three MPs, three MLAs, and two Mayors, walked out of the meeting within 10 minutes. BJP blamed Kejriwal for calling the media, making it a photo-op. Reportedly, AAP MLAs raised slogans against Tiwari. Tiwari slammed Kejriwal for "creating a ruckus" instead of solving the issue peacefully.
Now, what is AAP planning?
Kejriwal claimed that BJP, which controls East, North and South Delhi municipal corporations refused to discuss the issue. He said, "Delhi government will approach SC seeking a temporary ban on the drive." He lamented that Delhi is chaotic due to this issue. He blamed the Lieutenant Governor (L-G) for not considering his proposal of increasing the Floor Area Ratio and reducing the conversion charge.
What is the current situation?
So, presently, the sealing drive is in full force, affecting several traders. Kejriwal said that if Delhi government, L-G and the Centre hold a joint meeting, issue will be solved in 24hrs. He blamed L-G Anil Baijal for staying silent on the issue. Meanwhile, Leader of Opposition Vijender Gupta filed a police complaint against AAP MLAs for misbehaving with BJP workers during the meeting.