Exit polls predict a landslide victory for BJP in Himachal!
Exit polls predict a landslide victory for BJP in Himachal!
Dec 14, 2017, 08:15 pm
2 min read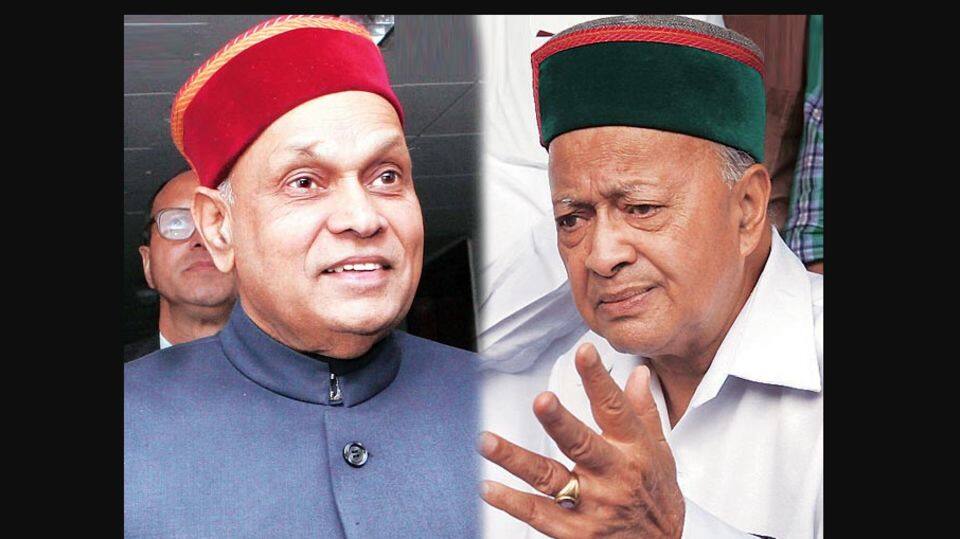 Since BJP-Congress have alternatively wrested power in Himachal, it is not much of a surprise that exit polls reveal a massive win for BJP with about 50 seats. The halfway mark in the 68-seat Himachal Assembly is 35 seats. This battle was touted as the final battle between the two CM candidates: BJP's Prem Kumar Dhumal and Congress's Virbhadra Singh. Here's more!
What are the different predictions?
India Today-Axis projects BJP's seat-share as 47-55 and Congress's as 13-20. Sahara Samay-CNX says BJP will win 42-52 seats and Congress 18-24 seats. Times Now-VMR predicts that BJP will win 51 seats and Congress will be reduced to just 17. Today's Chanakya foresees 55 seats for BJP and only 13 seats for Congress. Only ABP-CSDS predicts a simple majority of 35-41 seats for BJP.
As per Today's Chanakya, vote-share wise also BJP is a clear winner. 51% voters have voted for BJP, a paltry 38% for Congress and 11% for others. Interestingly, in 2012, the vote-share margin wasn't so high. Congress then had a 43% vote-share and BJP 39%.
What do the predictions indicate?
If BJP wins in Himachal, it will move towards its dream of a Congress-mukt Bharat. Himachal is one of the five states where Congress is ruling. A loss in Himachal might not bode well for Congress president-elect Rahul Gandhi. Moreover, in Himachal, Congress had always relied on Virbhadra Singh's charisma to make the cut. With Virbhadra retiring, Congress needs to scout for new leaders.