Rahul Gandhi observes fast against government at Raj Ghat
Rahul Gandhi observes fast against government at Raj Ghat
Apr 09, 2018, 02:32 pm
2 min read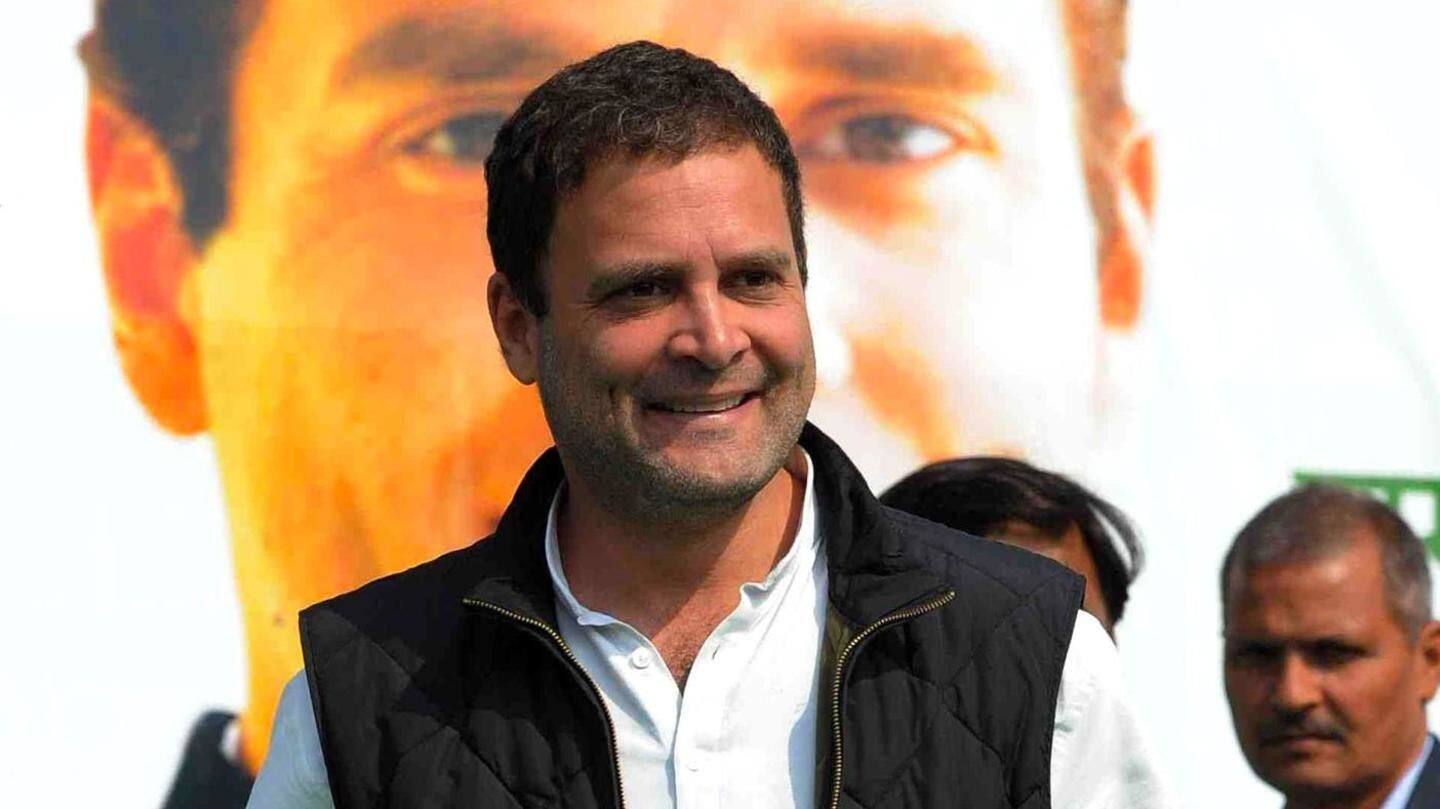 Congress President Rahul Gandhi is leading a protest at Raj Ghat today. The grand old party will observe a day-long fast to oppose the rising "atrocities against Dalits, adivasis and minorities" under the Modi government. Apart from protesting against communalization, Congress is also using this hunger strike to slam BJP's failure to resolve the Parliament logjam and undertake discussions on topics of national importance.
What was the trigger point for this fast?
Last week, moments after both Houses of Parliament ended amid protests, BJP lawmakers decided to observe a fast on April 12, blaming the Congress for blocking Parliament's business. As a counter-move, Rahul decided to fast in an attempt to promote "communal harmony" and slam the government's handling of the Dalit-organized Bharat Bandh on April 2 in which at least 9 people died.
What else is Congress angry about?
The country-wide Congress event also underlines the Centre's failure to hold a discussion on pertinent issues like the CBSE paper leak, the multi-crore PNB scam, Cauvery issue, Special Category Status to Andhra, alleged dilution of the SC/ST Act, farm distress and disillusionment among the youth. At the dharna, Rahul is accompanied by senior leaders like Mallikarjun Kharge, Sheila Dikshit and Ajay Maken among others.
Controversy erupted when Jagdish Tytler was asked to leave
Incidentally, the day-long fast also witnessed its share of controversy after Congress leaders Sajjan Kumar and Jagdish Tytler, both accused in the 1984 anti-Sikh riots were asked to leave the venue. They apparently didn't fulfill the "criteria" of being against the "politics of hate."
Meanwhile, BJP released a video to counter Rahul's fast
In retaliation, BJP released a video slamming Congress for spreading falsehoods. Spokesperson Sambit Patra questioned Rahul's protest, urging him to campaign for Karnataka's Dalits. He said "9,080 crimes were committed against them, 358 were murdered." He added, "This isn't fast, but fast-tracking of Rahul's political career." BJP IT Cell chief Amit Malviya taunted Rahul for reaching the venue late, at 12.45pm instead of 11am.