2020 Nobel Prize in Physics awarded to Black Hole researchers
2020 Nobel Prize in Physics awarded to Black Hole researchers
Written by
Shubham Sharma
Oct 06, 2020, 07:30 pm
2 min read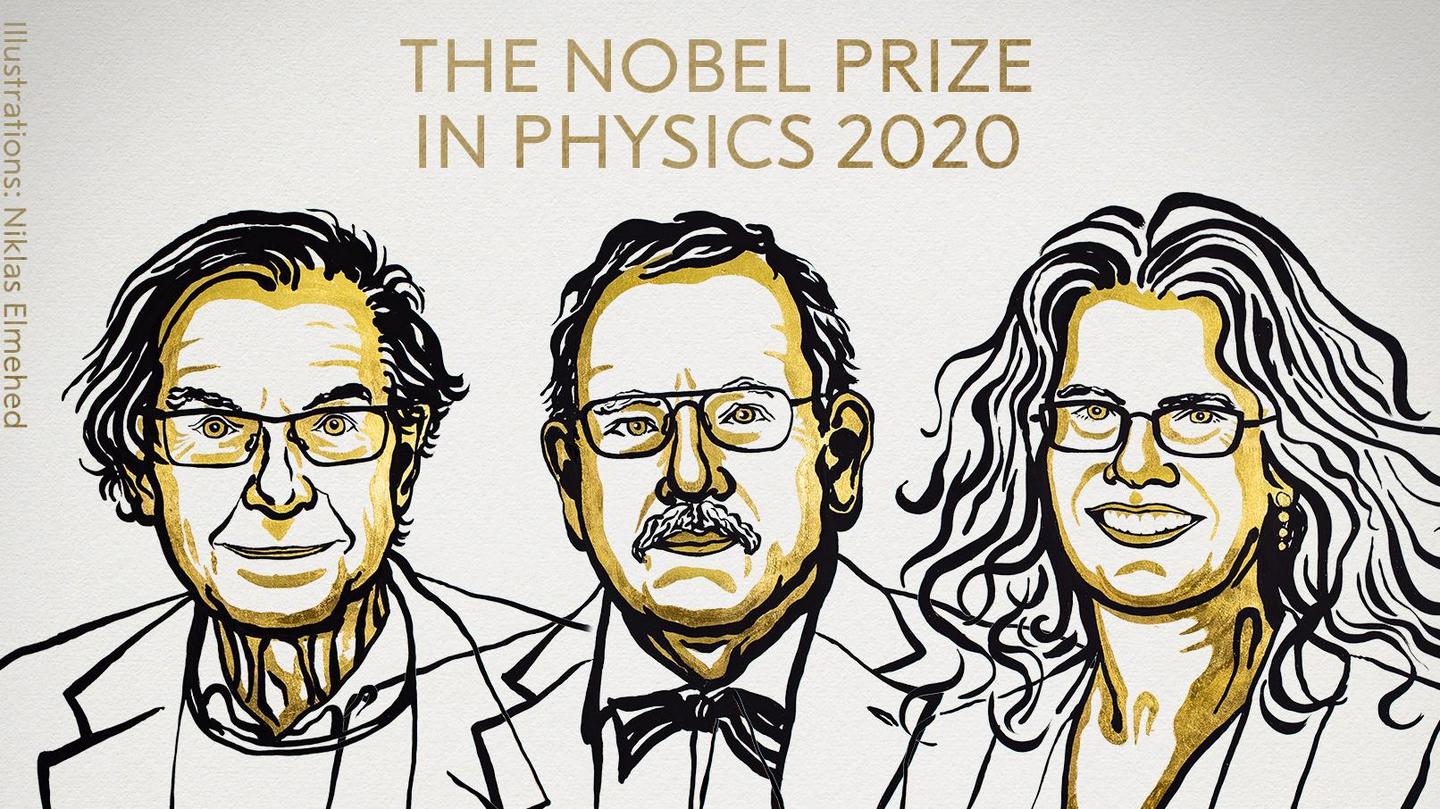 The 2020 Nobel Prize in Physics has been awarded to Roger Penrose, Reinhard Genzel, and Andrea Ghez. A panel at the Karolinska Institute in Stockholm gave away the prize to the three researchers for their phenomenal work in helping the scientific community better understand black holes. Here is all you need to know about them.
As the panel announced, the prize money of 10 million kronor will be shared between the trio, with one half going to Penrose who discovered that black hole formation is a prediction of the general theory of relativity. Meanwhile, the second half will be shared between Genzel and Ghez for their work toward discovering a supermassive black hole at the center of our galaxy.
BREAKING NEWS:
The Royal Swedish Academy of Sciences has decided to award the 2020 #NobelPrize in Physics with one half to Roger Penrose and the other half jointly to Reinhard Genzel and Andrea Ghez. pic.twitter.com/MipWwFtMjz

— The Nobel Prize (@NobelPrize) October 6, 2020
Penrose and his work toward explaining black hole formation
Penrose, a professor at the University of Oxford, used ingenious mathematical models to successfully demonstrate that Albert Einstein's general theory of relativity leads to the formation of black holes. He proved black holes can form and described them in detail, the panel said, adding that his "groundbreaking article is still regarded as the most important contribution to the general theory of relativity."
His work laid the foundation of black holes' existence
Speaking to BBC, Ulf Danielsson, a member of the Nobel Committee, said, Penrose's work "laid the theoretical foundations to say: these objects exist. You can expect to find them if you go out and look for them".
Genzel and Ghez found evidence of Sagittarius A*
Meanwhile, the other two winners, Genzel and Ghez, have found the evidence of a supermassive black hole at the center of our galaxy - Sagittarius A*. They led their teams and used powerful telescopes as well as algorithms to find the black hole sitting as a "heavy, invisible object that pulls on the jumble of stars, causing them to rush around at dizzying speeds."
They have broken new ground in black hole study
"The discoveries of this year's Laureates have broken new ground in the study of compact and supermassive objects. But these exotic objects still pose many questions that beg for answers and motivate future research," said David Haviland, chair of the Nobel Committee for Physics.