WhatsApp is working on Instagram linking, and new 'Vacation' mode
WhatsApp is working on Instagram linking, and new 'Vacation' mode
Written by
Shubham Sharma
Oct 19, 2018, 06:33 pm
2 min read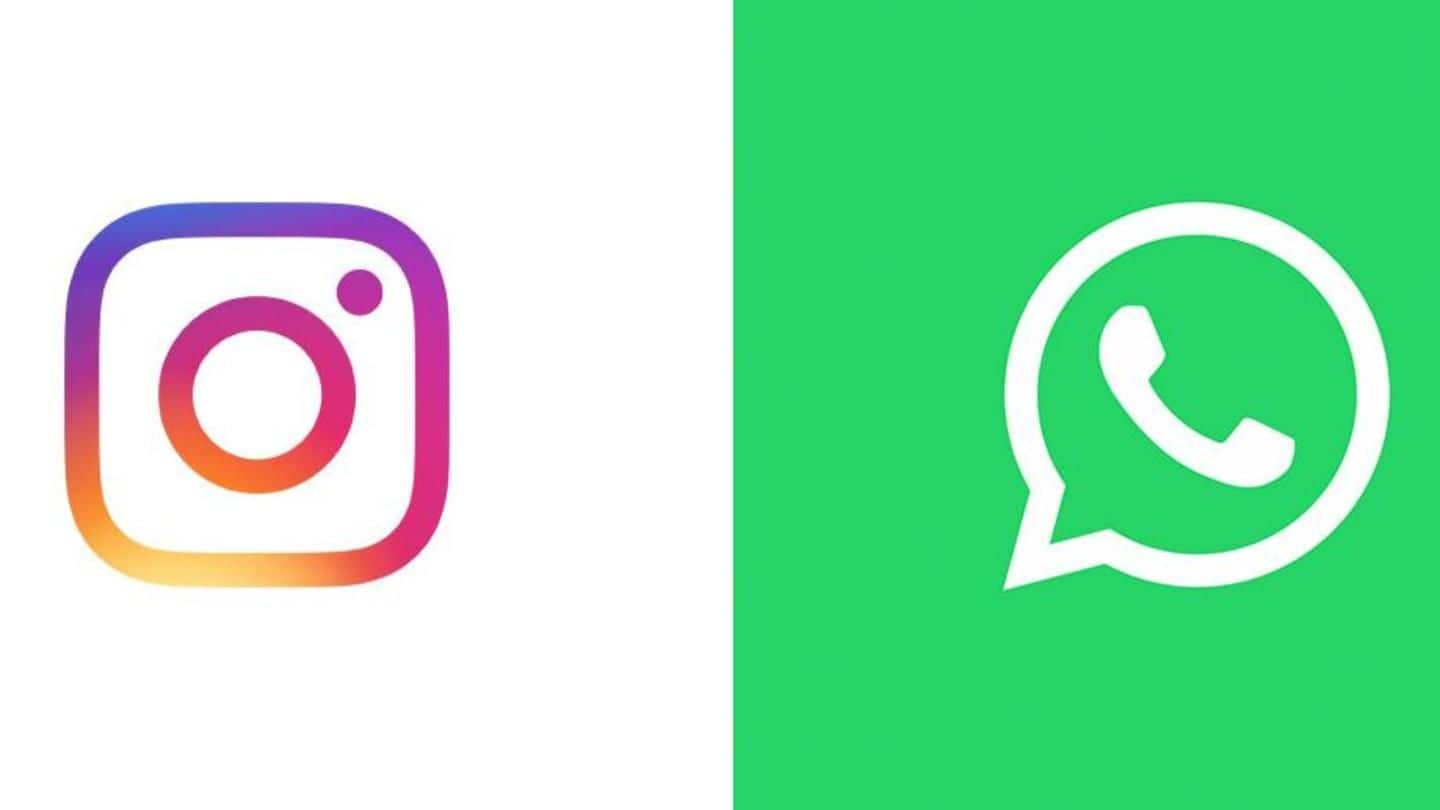 WhatsApp users could soon get an option to link the messaging service with their Instagram accounts. The option, which currently appears to be in the works, was spotted alongside two new features, named Vacation and Silent Mode. However, it is not clear when it might be rolled out to the public or what would be its use. Here's all about it.
Option to link accounts with external services, including Instagram
The account linking ability, as WABetaInfo reported, could be coming in the form of a new 'Linked Accounts' option. It would let users connect the messaging service with external platforms, including Instagram (initially supported service). Though the option is not yet available and appears specifically designed for WhatsApp Business users, some of its traces were also spotted in the normal version of the app.
What's the need of linking WhatsApp with another Facebook-owned service?
As the feature isn't official, there's no saying what would be its use or how much data would cross between the connected services. Though this might raise some privacy concerns, WABetaInfo posits the option - seen under Profile settings - could either help users recover passwords or share WhatsApp statuses on Instagram. Notably, the latter would be pretty useful in selling products on Instagram.
Separately, Vacation Mode to control muted, archived chats
Along with linking, WhatsApp also appears to be working on a feature called 'Vacation Mode'. The option, when available and activated via Notification Settings, will keep muted archived chats in the archive section even if there's a new message. Currently, archived chats get unarchived on message reception. But, with this, you won't see a muted archived chat unless you unmute or unarchive it, specifically.
And then, there's the new Silent Mode
The Silent Mode feature is already available with the latest version of WhatsApp for Android. It hides the unread message count for muted chats that shows up on the WhatsApp icon in some launchers. This would prevent users from opening WhatsApp, only to see that a message from a muted chat has been received. Notably, the Silent Mode comes activated by default.