#Bummer: iOS 12 won't come with Group FaceTime feature
#Bummer: iOS 12 won't come with Group FaceTime feature
Aug 14, 2018, 04:29 pm
2 min read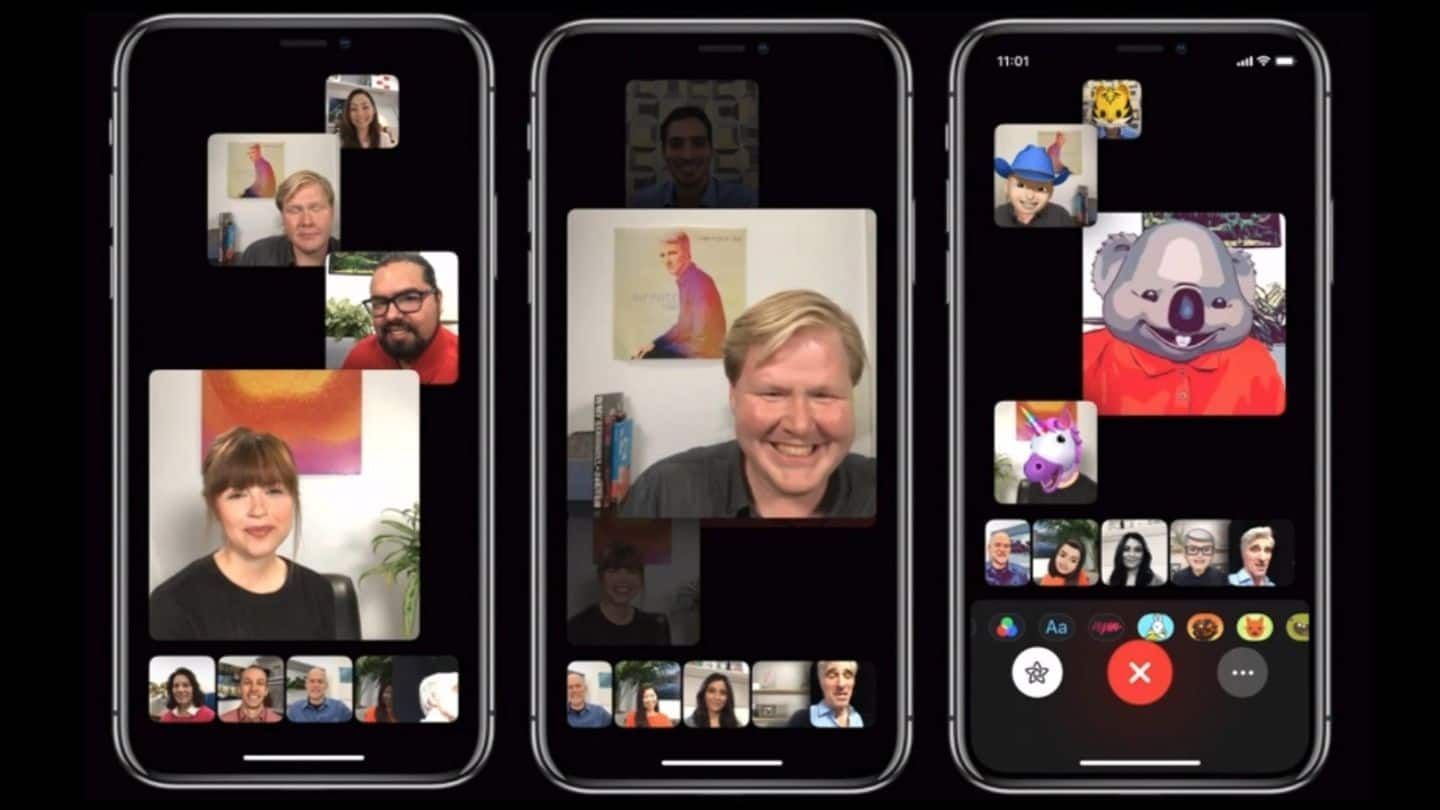 Apple's Group FaceTime feature, which was originally scheduled to be released on iOS 12 and macOS Mojave, has been delayed. According to the release notes for the latest iOS 12 and Mojave developer beta versions, the feature has been "removed from initial launch" and "will ship in a future software update later this fall." Here's more on this development.
What is this much-talked about Group FaceTime feature?
Apple's Group FaceTime allows as many as 32 participants in an audio or video call. The feature shows participants in shifting tiles/windows and automatically highlights the tiles depending on who is speaking. It aims to offer a unified experience as people can join calls via an iPhone, iPad and even Mac devices.
But why has Apple postponed this feature?
There is no clear explanation as to why Apple has removed the feature considering it has been working in the previous iOS 12 beta versions. However, the only fair reason is that Apple might not be content with its implementation. And given iOS 11 was extremely buggy, with iOS 12, Apple is planning to offer a stable OS experience to the users.
Not the first time Apple has delayed an announced feature
Notably, this isn't the first time Apple has postponed a feature slated to be released with a new software. Last year, the tech giant delayed features like AirPlay 2, Apple Pay Cash, Messages in Cloud that were to be initially released with iOS 11.