Apple stops sales, restricts services in Russia over Ukraine invasion
Apple stops sales, restricts services in Russia over Ukraine invasion
Written by
Abhishek Sharma
Mar 02, 2022, 10:46 am
2 min read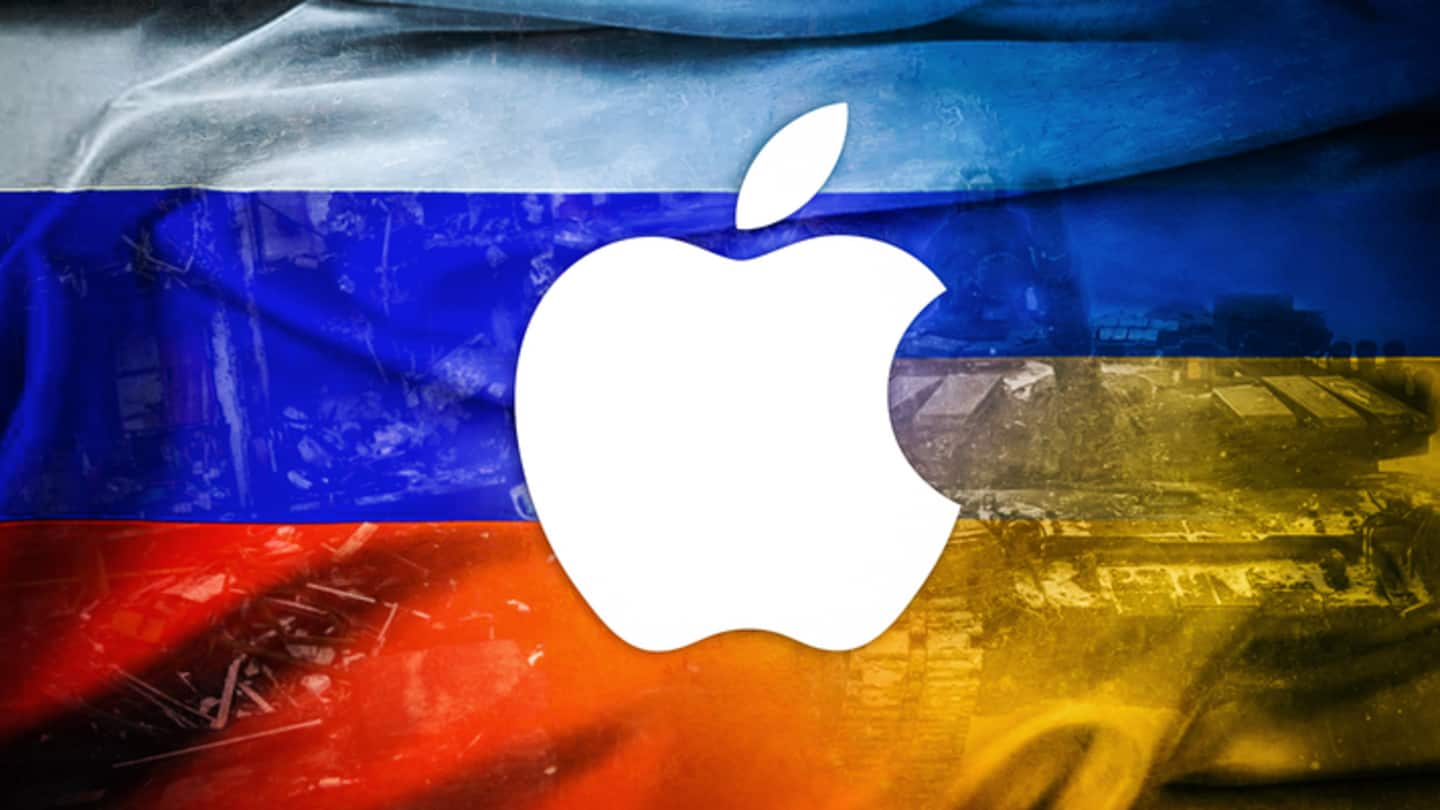 In response to Moscow's full-fledged invasion of Ukraine, tech giant Apple has announced that it is halting all sales of its products in Russia. The company has also limited the functionality of some of its services. Last week, it had cut off all its exports to Russia. Apple has now joined Google, Meta, and other tech companies to restrict or withdraw services in Russia.
Why does this story matter?
Russia is facing a major corporate backlash from US-based tech companies over its invasion of Ukraine.
Currently, a full-fledged war is underway between the two countries, with Russia raining down missiles in several cities of Ukraine.
Russia launched a military operation in Ukraine on Thursday after weekslong border tensions over the latter's wish to join the US-led international military alliance NATO.
RT News, Sputnik removed from App Store
Besides halting the product sales, Apple has also restricted Apple Pay, its mobile payments, and digital wallet service. The company has removed two of Russia's state-run news outlets, RT News and Sputnik, from its App Store outside of Russia. It has also disabled traffic data for Apple Maps users in Ukraine to prevent the tracking of Ukrainians' movements.
We stand with those suffering: Apple
In a statement, Apple said it stands with the people who are suffering as a result of the violence. "We are supporting humanitarian efforts, providing aid for the unfolding refugee crisis, and doing all we can to support our teams in the region," it added.
Microsoft, Google block multiple services
Notably, several tech giants are pushing back against Russian aggression. Google has blocked the YouTube channels for Russia Today and Sputnik in Europe. Microsoft has pulled apps of Russian news outlets from its global app store and plans to deprioritize search results for these outlets on Bing. Facebook's parent company Meta has announced that it would restrict access to RT and Sputnik in Europe.
What is the current situation in Ukraine?
Russia has intensified its attacks in several cities as its invasion of Ukraine entered the seventh day. On Wednesday, Russian airborne troops landed in Kharkiv, located in eastern Ukraine, and attacked a local hospital, the Ukrainian army said. Reportedly, Russian forces have also seized control of Kherson, a city in southern Ukraine. However, there has been no official information on this.