AirPods 2 to feature an improved design, suggests iOS 13.2
AirPods 2 to feature an improved design, suggests iOS 13.2
Oct 06, 2019, 05:52 pm
2 min read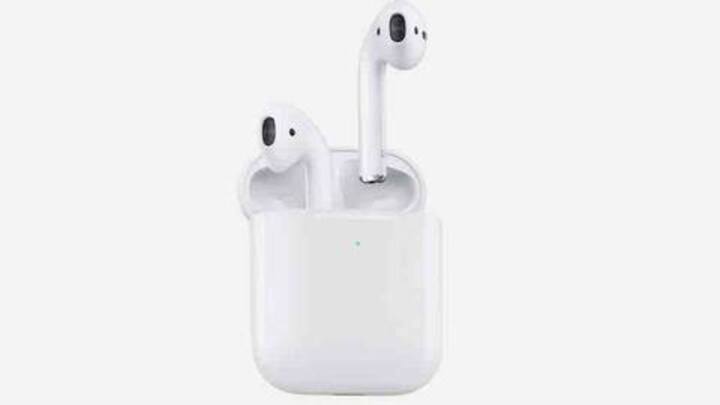 Apple's AirPods might be the most popular truly wireless earbuds, but they don't seem to fit everyone. However, the next iteration of AirPods (most likely to be called AirPods 2) may get some design tweaks to offer improved wearability. According to a glyph spotted in iOS 13.2 beta update, the upcoming model could feature interchangeable rubber tips that will ensure a better fit.
The current generation does not come with rubber tips
The AirPods are great, but that's only if they fit you well. Apple has adopted a 'one size fits all approach', offering an in-ear design that we first saw on the regular wired EarPods. However, several people have complained about how the AirPods feel loose or don't offer a snug fit, making them opt for third-party silicone tips that provide some friction.
Apple AirPods 2 might also offer noise cancellation
Now, according to reports, some code snippets found in iOS 13.2 point towards new listening modes that could be introduced with AirPods 2. One such mode is the "focus mode" which could use active noise cancellation (ANC) to help restrict ambient noise and help you "focus" on e-books or podcasts. ANC could also help improve call quality and overall music streaming experience.
What else to expect from Apple AirPods 2?
Apart from the new design, we expect AirPods 2 to offer improved water-resistance capabilities than the existing IPX4-rating on the current model. We'd also like to see improved connectivity, better battery life, and refined sound drivers for better audio quality. And, according to a recent patent, the new AirPods could also pack biometric sensors to monitor vitals like heart-rate and body temperature in real-time.
When will Apple release AirPods 2?
According to reputed analyst Ming-Ching Kuo, Apple is working on a new pair of AirPods with an "all-new design" and the company may launch it later this year or early 2020.