Now, Apple can tell if you're at risk of COVID-19
Last updated on
Mar 31, 2020, 07:52 pm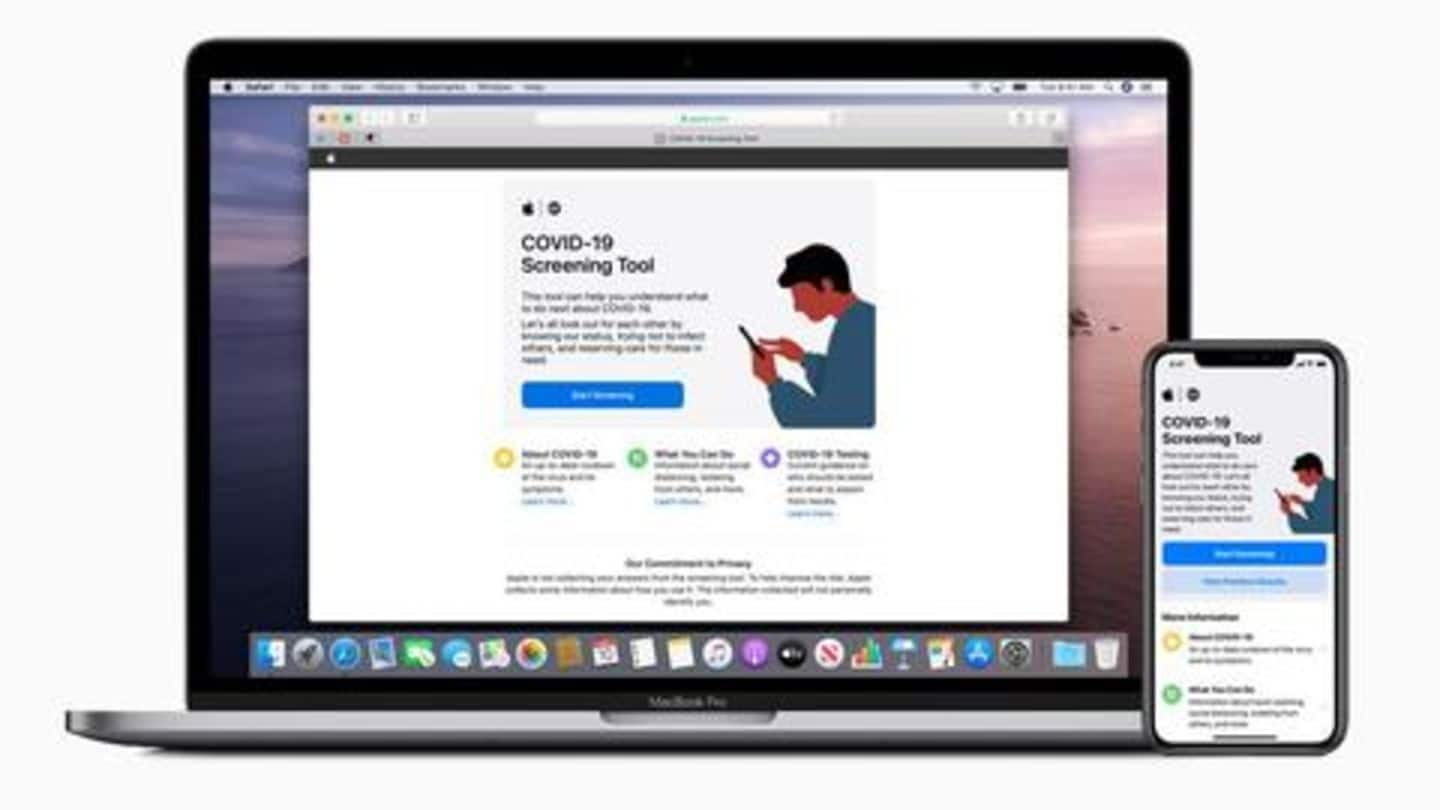 As the number of deaths from the novel coronavirus disease continues to increase, Apple is striving to help the public screen themselves for an infection. The company has developed a new triage tool, which can assess your condition to determine your risk level for the disease and confirm whether you need an official test for it or not. Here's all about it.
Dedicated website, app for coronavirus screening
Available as a website and app, the new coronavirus tool uses guidance from the Centers for Disease Control and Prevention, the White House coronavirus task force, and the Federal Emergency Management Agency to assess the risk level for a person. It works seamlessly and also provides resources so that you can learn everything about the disease, starting from how it spreads to preventive measures.
How the screening tool works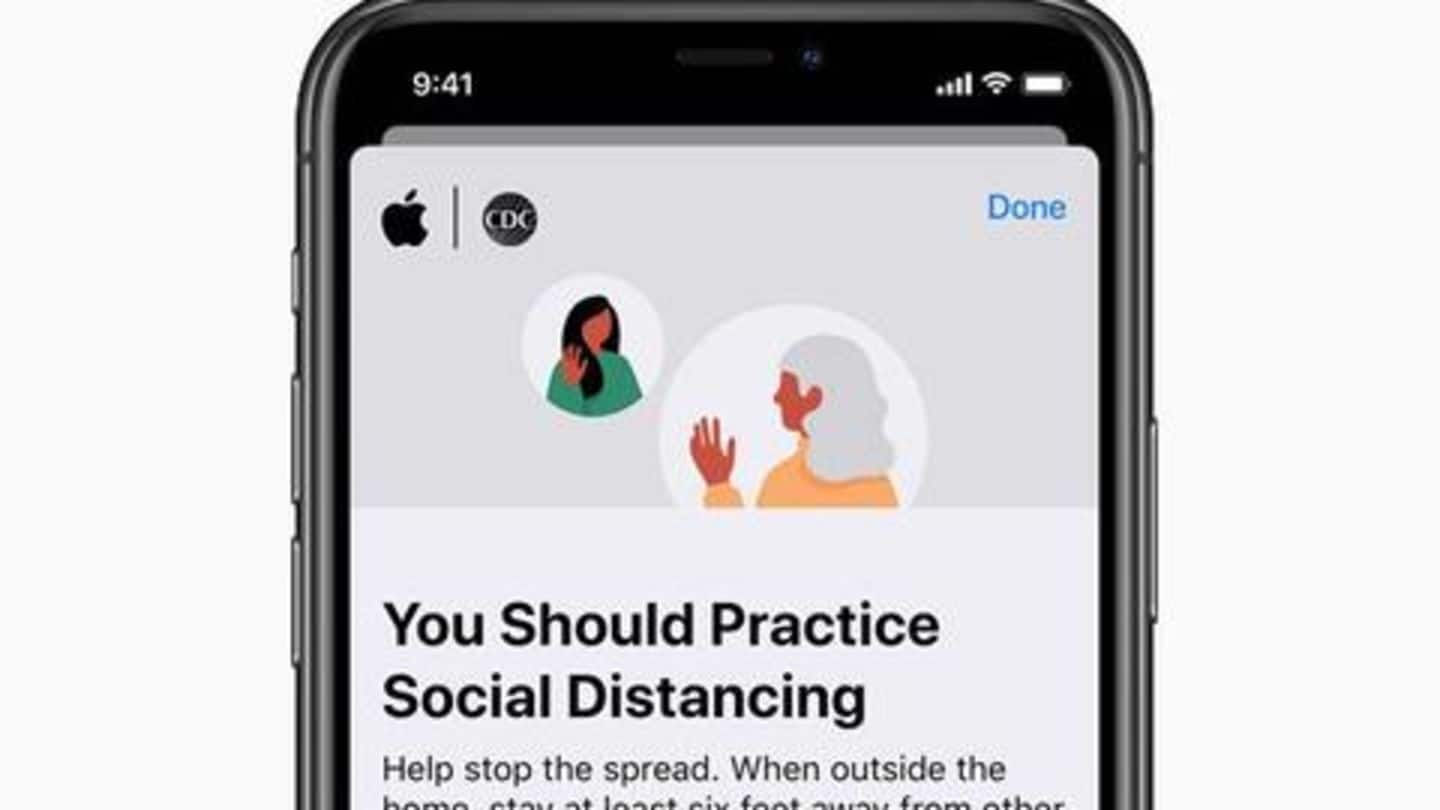 Like other tools, the one made by Apple also works by requiring the user to answer questions around their health, travel history, as well as close contact with COVID-19-infected people. On the basis of the answers, the app provides recommendations on the next steps, including guidance on social distancing, monitoring symptoms, whether or not a test is recommended, and when to contact a doctor.
However, Apple says its guidance doesn't replace doctor's guidance
Apple says the tool only assesses whether you are at high risk of the disease according to your answers and its guidance doesn't replace that from doctors and healthcare providers. Also, before you use the tool, the Cupertino giant asks you to accept the terms that explicitly say Apple will not be liable for any harm stemming from your use of the tool.
No data to be shared with Apple or CDC
Meanwhile, Apple CEO Tim Cook recently tweeted about the tool, noting that it will "help you stay informed, understand symptoms and take proper steps to protect your health." The company head also clarified that the health data shared through the screening tool is protected and will not be shared with the CDC or Apple without your permission.
Other tools for coronavirus screening also available
Along with the dedicated Apple app/website, digital assistants Siri and Alexa also offer a coronavirus screening tool. Indian telcos Jio and Airtel have also launched triage tools in their respective mobile apps.