Foldable iPhone with LG display could be launched in 2020!
Foldable iPhone with LG display could be launched in 2020!
Written by
Ramya Patelkhana
Oct 12, 2017, 06:23 pm
3 min read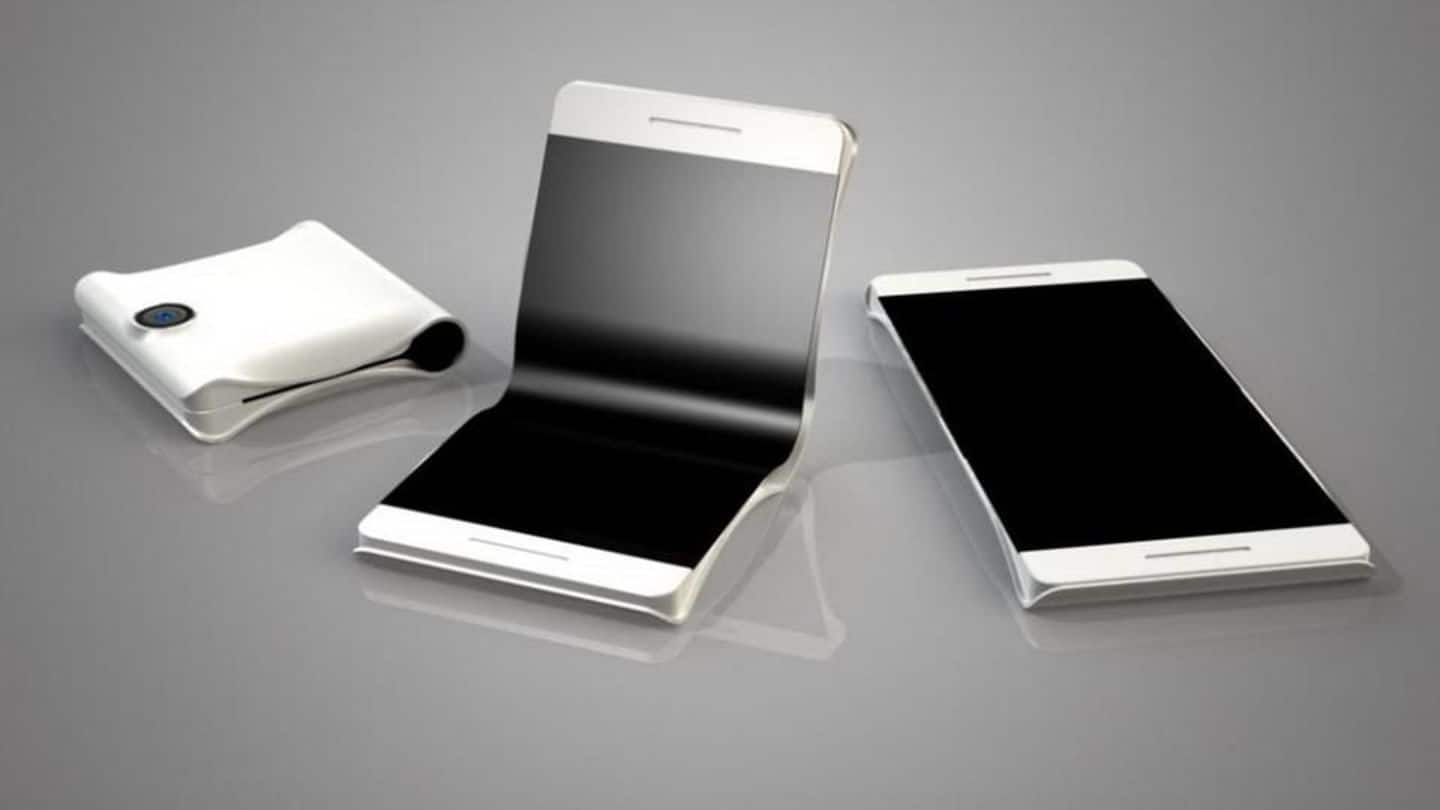 Foldable smartphones have been speculated as the next big thing for some years now. While Samsung is planning to unveil "bendable Galaxy X smartphone" next year, Apple reportedly started working on "foldable iPhone" for 2020 and teamed up with LG for its display. Rivalry with Samsung and concerns over specification leaks may have prompted Apple to choose LG over Samsung (producer of best OLED-displays).
LG could be making flexible screen, circuit-boards for foldable iPhone
According to Korean media outlet "The Investor", LG Display - LG's screen-making subsidiary working with Apple on the foldable iPhone - has recently set up a "task force" for developing bendable OLED display. The foldable iPhone screen production could reportedly start in 2020. Meanwhile, LG's parts-manufacturing arm LG Innotek has also created a team for developing "flexible circuit boards" for such a phone.
Other companies working on foldable phones
Smartphone makers have been quite keen on developing foldable devices. Samsung and Lenovo already demonstrated concept phones with foldable panels. Samsung's Galaxy X is likely to be unveiled at the CES consumer technology show in Jan'18. Several other phone manufacturers have also reportedly filed patents.
Samsung supplies panels for Apple's first OLED phone
LG has already completed the foldable OLED screen prototype and is now upgrading its durability and also the yield rate. LG Display started the OLED production for phones at its Gumi E5 factory in Korea's North Gyeongsang Province. Meanwhile, there are reports that Apple would invest in LG to speed up the production, even as Samsung is exclusively supplying OLED-panels for iPhone X.
Apple teamed up with LG on displays many times
Analysts say building such a foldable device at Apple's scale would be tough. Currently only two major players - Samsung and LG - manufacture AMOLED panels, the technology behind the bendable screens. So, Apple may have decided to go with LG for the display, just like it did on several occasions. Apple is, however, tight-lipped on this future iPhone plan, and so is LG.
Apple strengthening partnership with LG
The report says that the Cupertino tech giant has been strengthening its partnership with its long-time LCD partner LG Display "amid Samsung's near monopoly in mobile OLED production." UBI Research said Samsung would hold 89% of AMOLED (active matrix OLED) display panel market in 2017.
Apple to launch foldable phone two years after Samsung's
The Investor's report says that Apple could delay its foldable iPhone launch at least by two years compared to its arch rival Samsung's first such phone. Even last year, Piper Jaffray's senior analyst Gene Munster said, "If Samsung were to launch a foldable smartphone in 2017, we believe Apple would likely not follow suit until 2019 at the earliest."