Apple's WWDC 2018: Here are the major updates
Apple's WWDC 2018: Here are the major updates
Written by
Shiladitya Ray
Jun 05, 2018, 04:40 pm
3 min read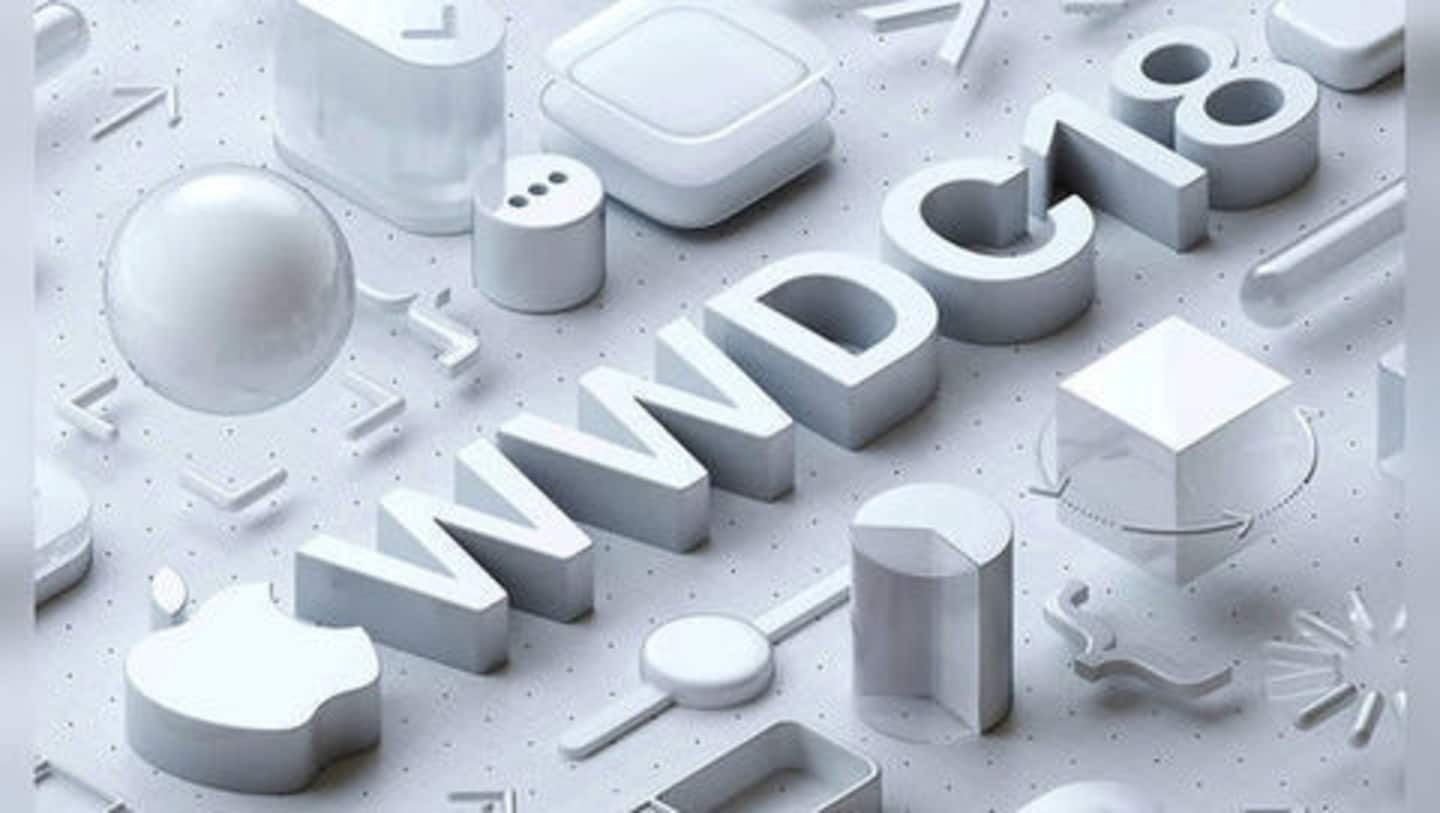 Apple's hugely-awaited Worldwide Developers Conference 2018 kicked off on Monday, and CEO Tim Cook took the stage to announce new software features for Apple's four operating systems - iOS, macOS, watchOS, and tvOS. While tvOS didn't see many changes and the macOS saw some, Apple announced the brand new iOS 12. Meanwhile, Apple's watchOS is being pushed towards a fitness and communication niche.
Apple's ambitious foray into augmented reality
A major new feature in the iOS 12 is Apple's foray into augmented reality (AR). Apple has announced a new AR file format, USDZ, backed by major creative-software companies like Adobe. It also announced a new AR-based app called Measure that, according to CNN, "turns your phone into an $800 ruler." Additionally, Apple announced a new version of its ARKit software developers tool.
Siri now has a "Shortcuts" functionality
As expected, Siri had her time in the spotlight. Apple's virtual assistant now has a "Shortcuts" developers tool wherein users will be able to command Siri to open apps using customized trigger words and/or phrases. Users can also create their own workflows - for example, a "Heading home" workflow can pull up GPS directions, set-up a smart home, inform others of your arrival etc.
Apple's Animoji feature gets an upgrade in iOS 12
Apple's Animoji feature also got an upgrade. Whereas earlier, Animojis could scan your face and map them on to the 3D emoji, the iOS 12's new Memoji feature will allow users to create cartoon versions of themselves using detailed customization features like skin color, freckles, head shape and myriad of other details. It will have a "tongue detection" feature too, which maps tongue movements.
FaceTime will now support 32-people group chats
Apple has improved its FaceTime feature in iOS 12. The video calling app will now support group chats of up to 32 people simultaneously (I can't imagine how chaotic that would be), and will have an integration with Messaging, making it very easy to launch group calls. Interestingly, tiles will grow and shrink depending on who's talking. Question is, what if everyone's talking?
iOS 12 will have a tech de-addiction tool
Apple is also adding a new feature in iOS 12 as a direct response to concerns raised by shareholders regarding phone addiction among users. Thus, iOS 12 will have a tech de-addiction tool which will track time spent on your mobile device, and provide a detailed breakdown of the same. Additionally, a feature called App Limits can be used to regulate your phone activity.
macOS: New Safari browser prevents tracking by companies like Facebook
Tim Cook announced the new macOS 10.14, named Mojave after the desert in California. Prominent features include a "dark mode" which turns your Mac dark (an impressive look indeed), file organizing tools, and several other tweaks. Notably, the Safari browser now blocks third-party tracking by default, thereby making it difficult for companies like Facebook and Google to track users and devices.
There might be some credence to iOS-macOS crossover rumors
Apple News, Stocks, Home, and Voice Memos, which were iOS exclusive apps so far, are making their way to macOS 10.14, and look strikingly similar to their iOS counterparts. These are test versions, which suggest that there might be some credence to iOS-macOS crossover rumors.
What Apple's watchOS 5 has to offer
The watchOS 5 was also announced, which allows users to challenge friends to fitness competitions. It now sports new features like push-to-talk 'Walkie Talkie' mode, and comes with a whole host of software upgrades which support Siri "Shortcuts" and other third-party content. Notifications have also been made interactive, and can be managed on the watch itself.