5 interesting things you can do with Amazon's Echo speakers
5 interesting things you can do with Amazon's Echo speakers
Written by
Shubham Sharma
Dec 02, 2018, 09:54 pm
3 min read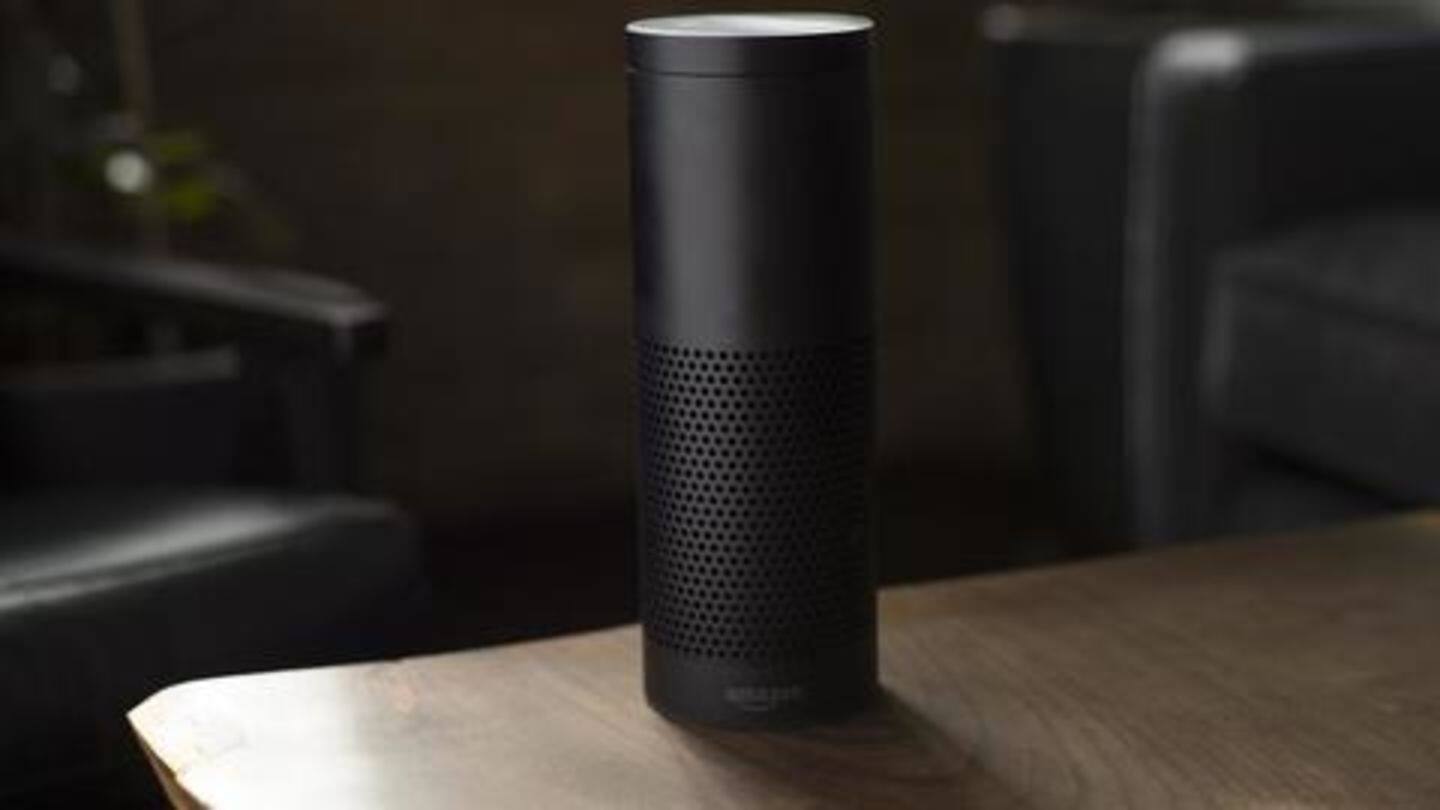 When it comes to smart assistants, there's no denying that Amazon's Alexa is neck-to-neck with Google Assistant. The entire range of Echo devices is powered by Alexa and is capable of handling tasks ranging from home routines to playing music. But, the interesting bit is Alexa's capabilities go way beyond and it can do some really cool stuff for you. Let's take a look.
Alexa makes cab booking easier than ever, but you'll first have to link your Ola/Uber accounts with the Alexa app. Once that's done, the assistant will confirm address, take your commands and book cabs from either of the two services. It also provides a cost estimate for the ride and the time it will take to arrive at the pick-up address.
"Alexa, order food from Zomato"
Alexa can also order food for you, but only via Zomato. To do this, link your Zomato account and call the assistant to order something from the service. It will use the default address from your account, ask cuisine preferences, list out open restaurants and available meals to finish placing your order. You can even get restaurant suggestions for dining-in somewhere.
"Alexa, call Mom on Skype"
You can also ask Alexa to make instant audio/video calls to your friends or family, via Skype. Just link the account, fire up Alexa and say the name of the contact you want to call. Within seconds, it will use your Skype account to call them on theirs. Notably, video calls would only work with display-equipped Alexa devices like Echo Spot and Echo Show.
"Alexa, buy JBL earphones from Amazon"
With Alexa, you can buy anything from Amazon, be it electronics or any other stuff. Just name the product and Alexa will scan your past purchases to see if something similar has been bought. If it finds something, that particular product will be suggested, but if there's nothing to match, Alexa will read out top two products for that query, letting you make the purchase.
"Alexa, play the song that goes"
It is easy to forget a song's title, you often end up remembering just a part of its lyrics. In such cases, Alexa can use lyrics to reverse-search a song. To do this, simply say "Alexa, play the song that goes" and add the line you remember. It is not absolutely perfect, but we are pretty sure that Alexa will play the right song 3 out of 5 times.