Jeff Bezos-backed company to launch humans into space in 18-months!
Jeff Bezos-backed company to launch humans into space in 18-months!
Written by
Ramya Patelkhana
Oct 07, 2017, 11:54 am
3 min read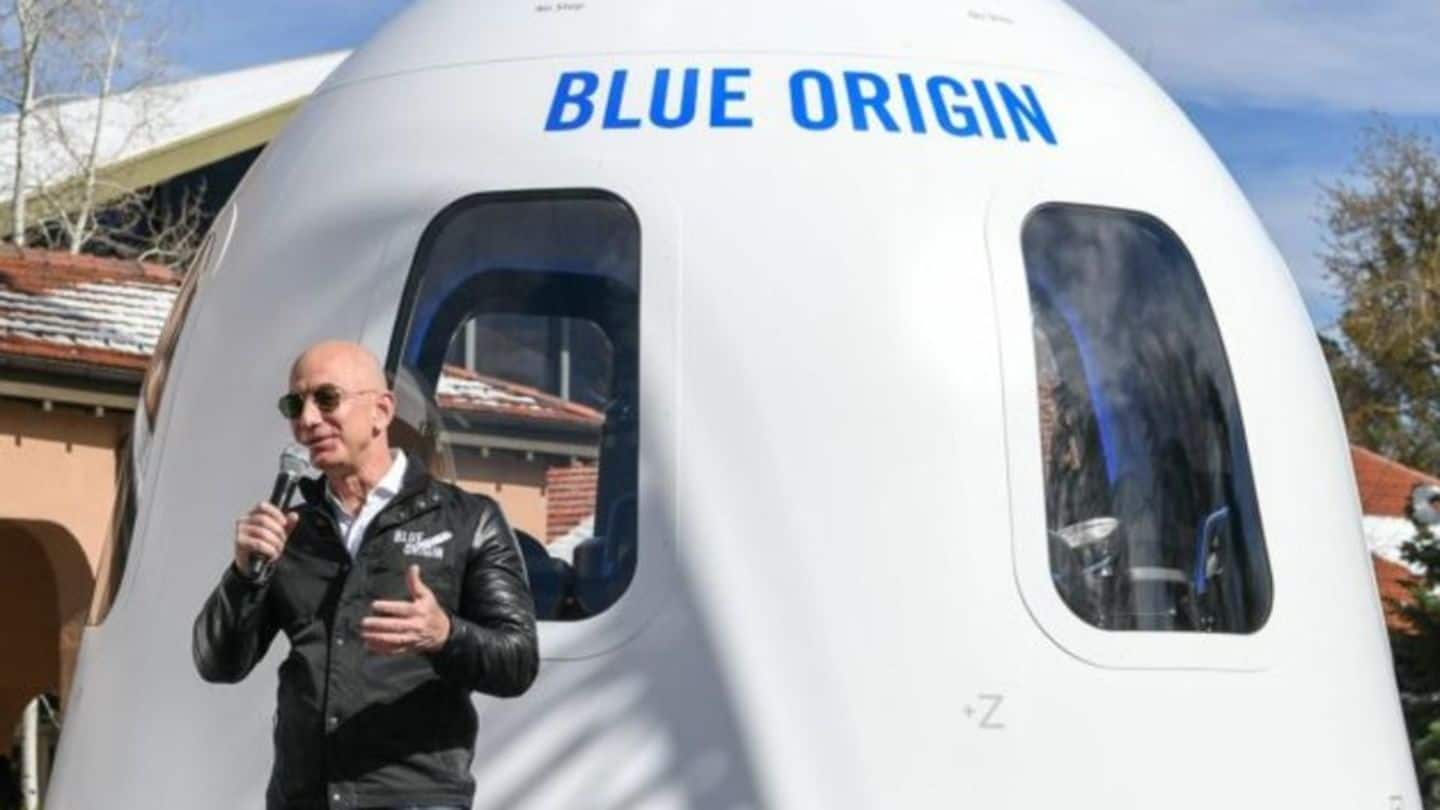 Amazon founder Jeff Bezos's space company, Blue Origin, would start taking tourists to space within the next 18 months i.e. by Apr'19. However, it's a little later than what the company estimated last year. It said the first launch with passengers would be in 2018. Its CEO, Bob Smith, revealed a new timeline during the revamped US National Space Council's first meeting. Know more!
Internal dates have not shifted: Blue Origin
Bob Smith stated: "Within the next 18 months we're going to be launching humans into space. These won't be astronauts; these will be everyday citizens." Blue Origin insisted internal dates haven't shifted, adding, "We will fly humans when we're ready, and not a moment sooner."
National Space Council re-established after two-decade hiatus
The US National Space Council was revived by President Donald Trump in Jun'17, "restoring America's proud legacy of leadership in space." It includes Vice-President Mike Pence and other government officials. It helps in the coordination of space exploration and national security efforts by public as well as private sectors. Bob Smith spoke to the Council about Blue Origin's plans to take tourists to space.
Blue Origin falls behind SpaceX in space tourism
A launch around Apr'19 means that Blue Origin would fall behind its competitor in the space business, Tesla's Elon Musk-backed SpaceX, by at least 4-6 months. SpaceX recently confirmed its plans to take two paying tourists on a "moon trip" in 2018-end. But Musk is notorious for setting "ambitious deadlines" and missing them. However, Blue Origin and SpaceX work on different space tourism strategies.
Wants to make spaceflights affordable for normal citizens
Blue Origin aims to make spaceflights relatively cheaper for an "Average Joe" to enjoy them. It would conduct frequent launches to the edge of space. Its early business strategy is based on sending paying tourists to space. The company wants to fund its future endeavors, like launching satellites, with revenue from space ticket sales. The prices of its tickets are yet to be confirmed.
SpaceX's trip costs about the same as ticket to ISS!
SpaceX's business strategy is opposite to that of Blue Origin. Unlike Blue Origin, SpaceX is already into the business of launching satellites and cargo delivery to the International Space Station. SpaceX's business efforts are aimed at funding its ultimate goal of colonizing Mars. SpaceX's is believed to have charged its two unnamed "wealthy moon trip passengers" over $35mn each, unlike Blue Origin's "low-cost spaceflights".
Blue Origin to build another powerful rocket by 2020
Blue Origin has so far conducted unmanned test-launches of its "New Shepherd" rocket for civilian space-trips. It wants to build another powerful rocket "New Glenn" to compete with SpaceX for satellite launches. New Glenn's manufacturing factory would be ready by 2017-end. Its first launch would be in 2020. Interestingly, Bezos sells his Amazon shares worth $1bn every year to "keep Blue Origin stocked with cash."