Envisioned the notch design before iPhone X came out: LG
Envisioned the notch design before iPhone X came out: LG
Written by
Bhavika Bhuwalka
May 05, 2018, 01:28 pm
2 min read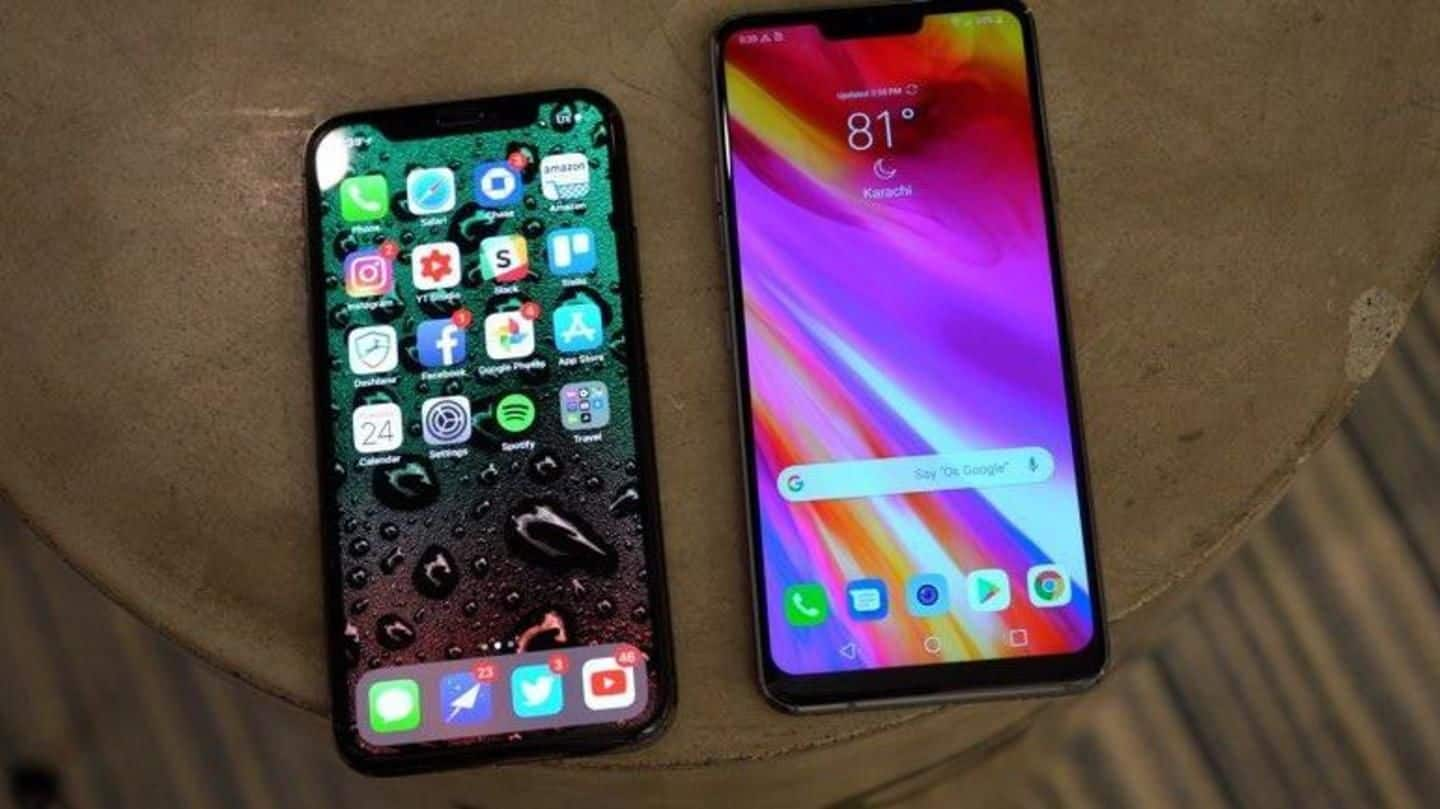 LG has unveiled its latest flagship G7 ThinkQ smartphone at an official showcase event in Seoul. The newly announced phone has an iPhone X-like notch, but LG denies having copied the notch design. LG's chief of mobile division Hwang Jeong-hwan said, "We planned the notch design before Apple." He also said that LG prefers to call the added screen space a "second display."
Even though the Essential Phone was the first smartphone to sport a notch, the design gained popularity with the launch of iPhone X in September 2017. Now, a lot of Android smartphones like the Huawei P20, ASUS ZenFone 5, and Oppo R15 have emulated the notch design. Notably, Samsung has still not caved and is retaining its uniform top and bottom bezels.
G7 should achieve better sales targets than G6: LG
Hwang said, "The display design may look similar to that of other smartphones, but boasts differentiated features." When asked why LG returned to LCD screens for the G7 ThinkQ instead of using OLED displays, Hwang said G phones will feature LCD screens while its V series will feature OLED displays. He also said features like Animoji can be added later to the G7 ThinQ.
The G7 ThinQ features a 6.1-inch screen with a 19:5:9 aspect ratio, which is the largest among LG smartphones. The screen is 30% more energy efficient than the G6 and has the highest brightness of 1,000 nits. The phone has a premium audio system called boombox, AI camera solutions with 19 modes, and voice command recognition that picks up commands from five meters away.
iPhone mania: Android P will be optimized for notches
Since Android smartphones are increasingly resembling the iPhone X, the upcoming Android P operating system will also be optimized for notches. The notches might cut into the top display area so the OS will put notifications right next to the clock for an uninterrupted flow.