China to tackle pollution with world's biggest air purifier
China to tackle pollution with world's biggest air purifier
Written by
Bhavika Bhuwalka
Jan 17, 2018, 01:24 pm
2 min read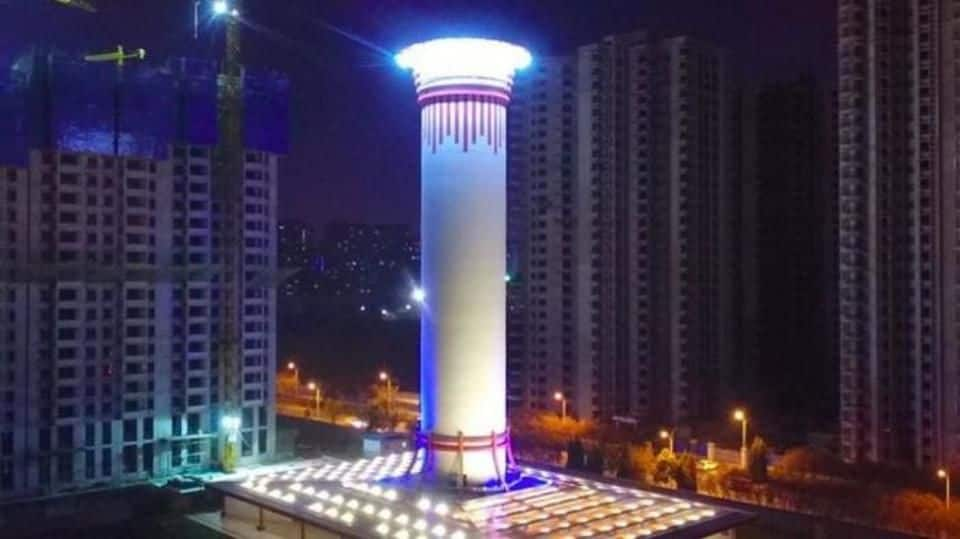 In a bid to tackle China's chronic smog problem, the country has reportedly built the largest air purifier in the world. According to project scientists, the preliminary run of the 328-feet-high (100 meters) tower, situated in the city of Xian, has already reduced smog levels over an area of 10 square kilometers while producing over 10 million cubic meters of clean air per day.
This is how the tower helps purify polluted air
A greenhouse, the size of half a football field, is situated at the base of the tower that sucks in the polluted air. The air is then heated up by solar energy which makes it rise through the tower, where it passes through multiple layers of purification and cleaning filters. Several pollution monitoring stations have been setup to gauge the impact of the tower.
This is not the first air purifier tower in China
Built before this, the country also has another tower to keep smog in check which is 23 feet tall. Situated in Beijing, it can produce about eight cubic meters of clean air per second. However, while it runs on electricity generated by coal-fired power plants, the tower in Xian can run well on solar power without much electricity input.
Coal burning, exhaust emissions among the main causes of pollution
Several cities in China rely on industrial coal burning which causes a lot of pollution. Other main sources of pollutants include dust storms and exhaust emissions, mainly from cities located in northern China. Further, around a third of Beijing's total emissions are caused by its over 5 million vehicles and their bumper-to-bumper traffic in the city.
China and its long-standing relationship with pollution
In 2015, according to an expansive report, air pollution killed about 1.8 million citizens in China. In 2016, Beijing was hit with a pollution red alert. By the end of the year, the warning had spread over to 23 cities. During that time, smog had reportedly covered 3.9 million square miles of China, which is roughly the entire area of the US.