Now, China is inducting robots into its traffic police force
Now, China is inducting robots into its traffic police force
Written by
Shubham Sharma
Aug 12, 2019, 05:51 pm
2 min read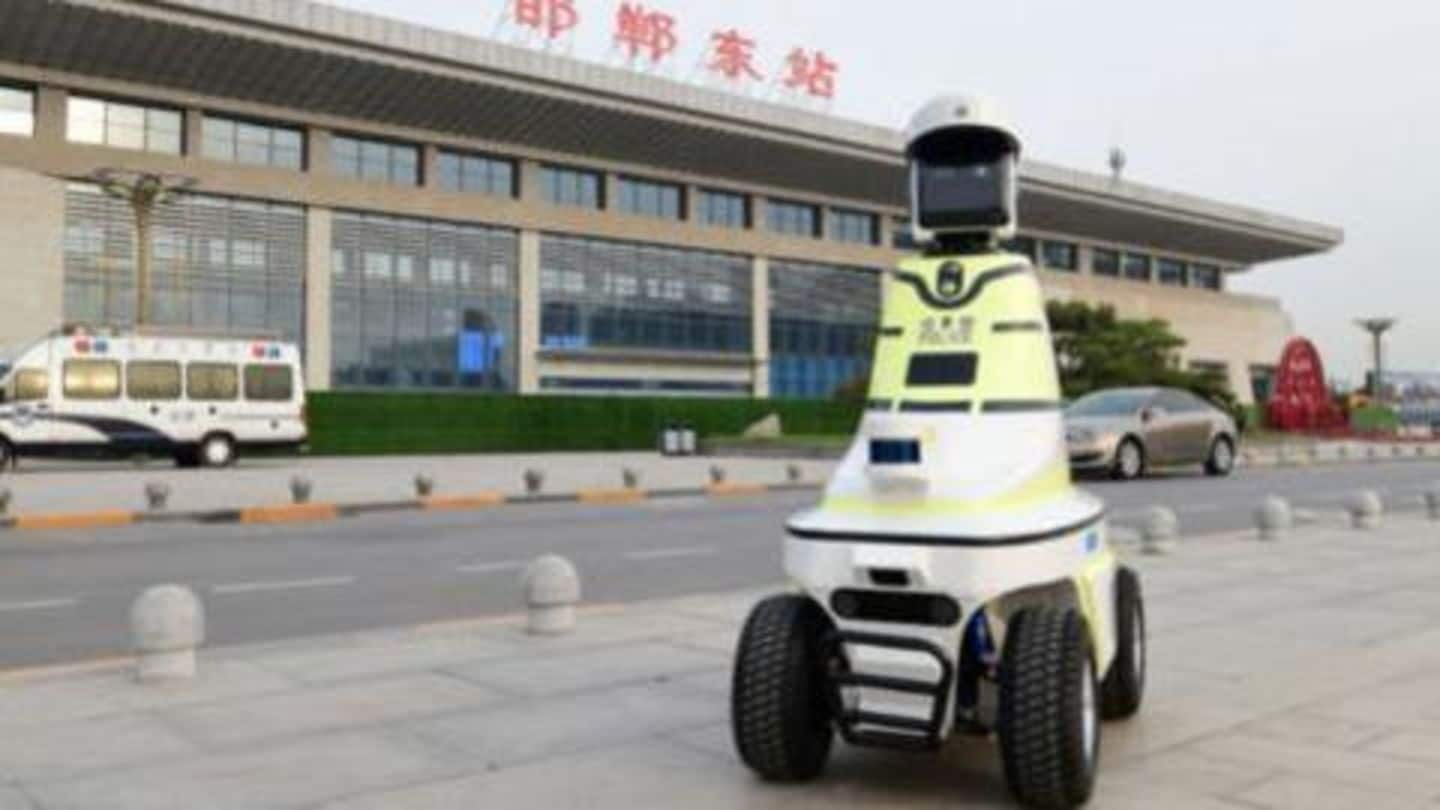 After deploying cops with hi-tech facial recognition glasses, China has started inducting robots to monitor and police citizens. Yes, as weird as it may sound, the authorities in the country have started using bots as part of an effort to assist human traffic policemen posted at various regions. They have deployed three kinds of machines for this first-of-its-kind project. Here's all about them.
Patrol robots to catch traffic offenders
According to a report in Xinhua, the Handan Public Security Bureau in Northern China has deployed three different robots to assist their traffic police officers. They all look different from one another and handle different tasks. One bot, for instance, goes by the name of "road patrol robot" and strolls on the road to spot and record illegal driver behavior.
'Advice traffic' and 'accident warning robots' for driver assistance
The second robot, dubbed 'Advice traffic' robot, will be deployed at vehicle management stations. It will handle resident queries, tell them where they have to go as well as spot and report potential suspects or security risks to the police. Notably, there will also be a third 'accident warning robot' to let people in passing vehicles know about an accident up ahead.
They will work 24*7 to help human traffic policemen
Speaking with the Global Times, Li Huai, a Handan Public Security Bureau official, claimed that the bots will work 24*7. However, he didn't specifically say if that would be the case for all three types or just two of the group. It also remains unclear how of these bots would be positioned to make the jobs of traffic police officials a tad easier.
Robots being used in a range of fields
The deployment of traffic bots comes just as airports, hospitals, hotels, and restaurants around the world have begun switching to robots for a range of tasks. In some cases, the machines help and guide the customers, passengers, while in others they provide useful information or keep them entertained. Restaurant bots even serve food on the table of customers, making a unique attraction.