Meet Xin Xiaomeng, China's revolutionary AI-powered female news anchor
Meet Xin Xiaomeng, China's revolutionary AI-powered female news anchor
Written by
Shubham Sharma
Feb 20, 2019, 06:49 pm
2 min read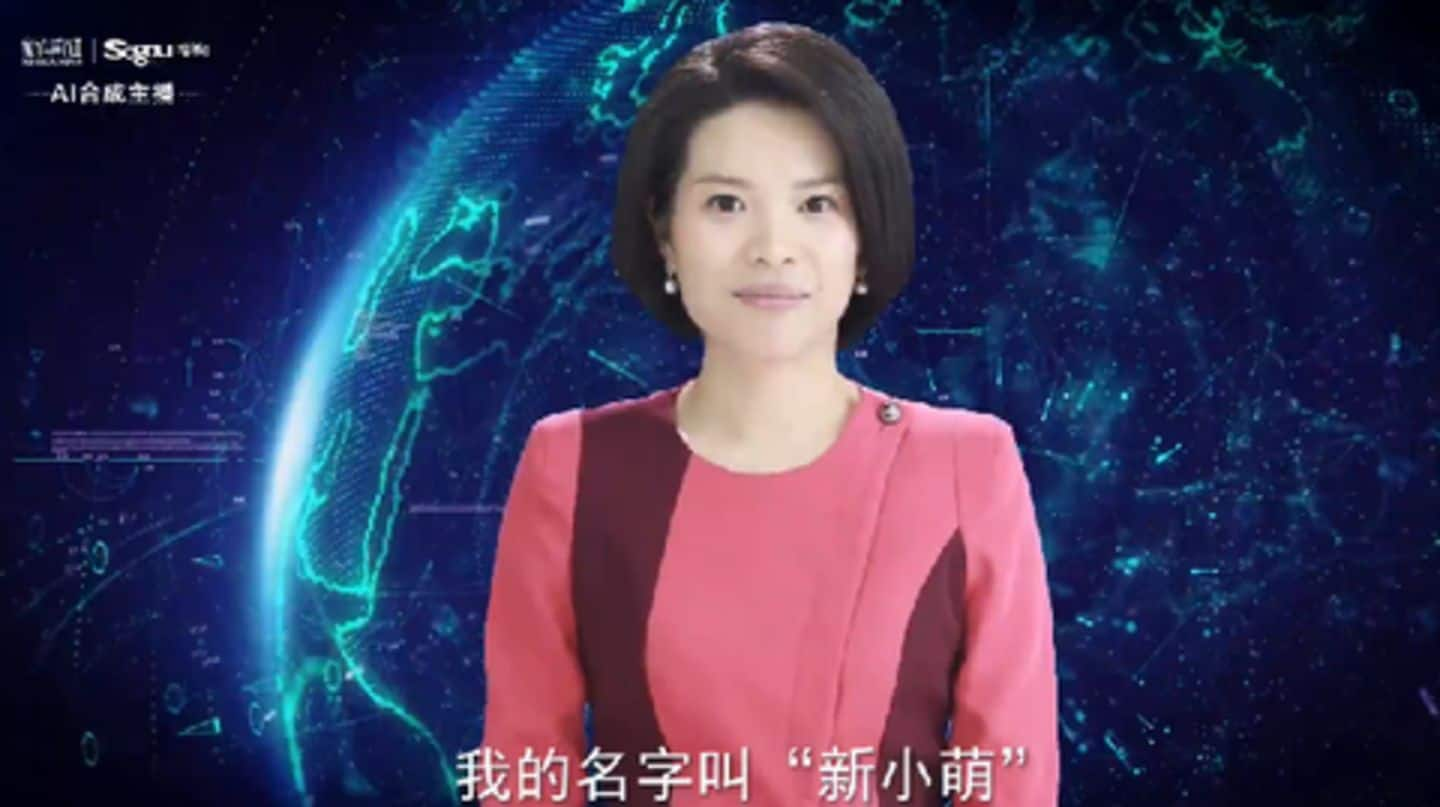 If you think journalists or news presenters cannot be replaced by machines, think again! Chinese news outlet Xinhua has unveiled what it touts as the world's first AI-powered female news anchor. The anchor looks just like any other human being and will be making its on-air debut as 'Xin Xiaomeng' pretty soon. Here's all about it.
Eerily realistic AI news anchor unveiled
Xinhua, which is a state-backed news agency, announced about Xiaomeng's development on February 19 in Beijing. The outlet has partnered with search engine Sogou to integrate AI and news editing capabilities into the anchor. Notably, Xinhua has been working on AI-driven reporting for quite a while; it had even launched the world's first AI news anchor, Qiu Hao, in November 2018.
Novel technologies employed to deliver lifelike expression and voice
The new anchor is said to be built on the capabilities of Qiu Hao, and uses waveform modeling technology to generate audio with a touch of emotion, expressiveness, and realism. Plus, they have even used model optimization and multi-styling techniques to deliver realistic facial expression, a more natural lip effect, and proper matching of body movements and semantics.
The anchor will make its debut in March
Having said that, it is important to note that the news anchor has just been unveiled and is yet to make its official debut. This is slated to happen in the month of March when Xin Xiaomeng will cover the upcoming Two Sessions meetings of the country's national legislature and top political advisory body. Then, we'll be able to see how it really works.
What to expect in the official debut
The official debut is days away, but we expect the new female anchor will follow its predecessor and deliver news just like a real, living reporter. It is also said that Xiaomeng won't just be sitting and broadcasting news but will also stand up with gestures and replicate other physical movements of a real anchor to broadcast news.
And, the male anchor is already doing its job immaculately
Interestingly, the male anchor that launched in November is already doing its job perfectly. It has published 3,400 reports with a total time of 10,000 minutes over a period of three months.