NASA, SpaceX Crew-2 astronauts successfully embark on journey to ISS
NASA, SpaceX Crew-2 astronauts successfully embark on journey to ISS
Written by
Chandraveer Mathur
Apr 24, 2021, 01:51 am
3 min read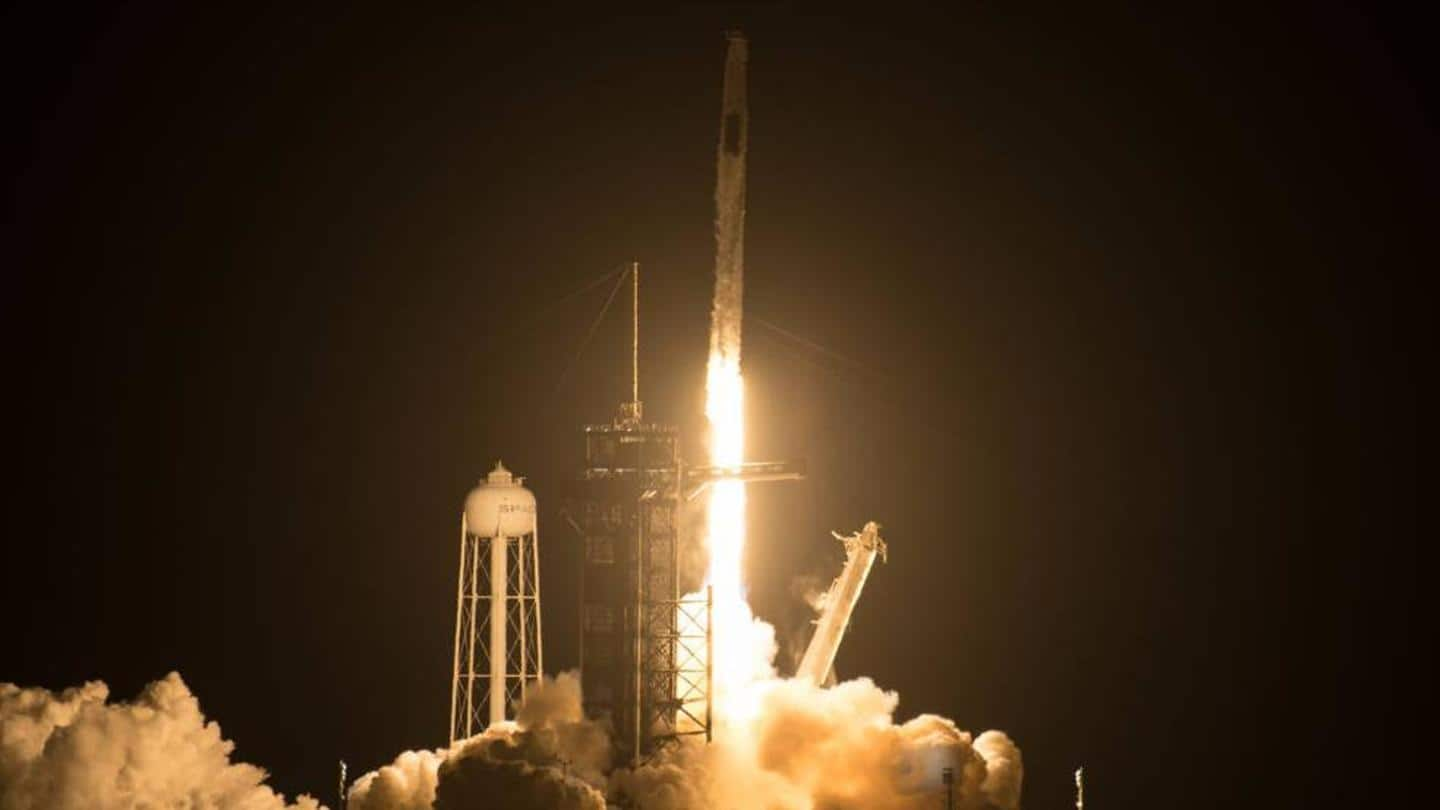 On April 23, NASA launched a crew of four astronauts on a flight to the International Space Station (ISS) without incident. The Crew-2 mission utilized SpaceX's reusable Falcon 9 rocket and the Crew Dragon capsule named Endeavour, developed under the NASA Commercial Crew Program. The Crew-2 mission blasted off at 3:19 PM IST and will reach the ISS in around 24 hours.
The Crew-2 mission took flight from NASA's Kennedy Space Center at Cape Canaveral in Florida. The event was live-streamed on NASA's YouTube channel as well. NASA astronauts Shane Kimbrough and Megan McArthur, JAXA's (Japan Aerospace Exploration Agency) Akihiko Hoshide, and ESA's (European Space Agency) Thomas Pesquet are aboard Endeavour. They will make the trip to the ISS in around 24 hours.
SpaceX will coordinate Endeavour flight, NASA maintains contact with ISS
During the Crew Dragon's flight, SpaceX will reportedly command the spacecraft from its mission control center in Hawthorne, California. Meanwhile, NASA will coordinate with the ISS throughout the flight from its Mission Control Center at Johnson Space Center in Houston. NASA said that it will also live stream Endeavour's autonomous docking to the forward port of the ISS' Harmony module, which was recently vacated.
Crew-1 mission members will return few days after Crew-2 arrives
The Endeavour crew will join the Expedition 65 mission crew aboard the ISS. Once they reach, there will be 11 astronauts aboard the orbiting laboratory until four Crew-1 astronauts return a few days later. The Crew-2 mission is the second of six such flights that NASA has planned in collaboration with SpaceX as a part of the Commercial Crew Program.
Crew-2 marks a list of historic firsts for space exploration
Crew-2 is the second Commercial Crew mission to fly a JAXA astronaut and the first to fly an ESA astronaut. It also marks the first time two Commercial Crew spacecraft (Crew-1 and Crew-2) will be docked at the ISS at the same time. Interestingly, it's also the first instance where two JAXA astronauts would be aboard the ISS at the same time.
Crew-2 astronauts will perform important scientific and maintenance activities
The Crew-2 members will carry out science and maintenance work during their six-month-long stay aboard the space station, returning no earlier than October 31, NASA said. The team will continue investigations and technology demonstrations preparing for Artemis mission to the moon. Additionally, Crew-2 members will undertake spacewalks, one of which will focus on installing the station's first pair of six new roll-out solar arrays.