Dell Concept UFO: A portable Nintendo Switch-like windows gaming PC
Dell Concept UFO: A portable Nintendo Switch-like windows gaming PC
Jan 07, 2020, 01:18 pm
2 min read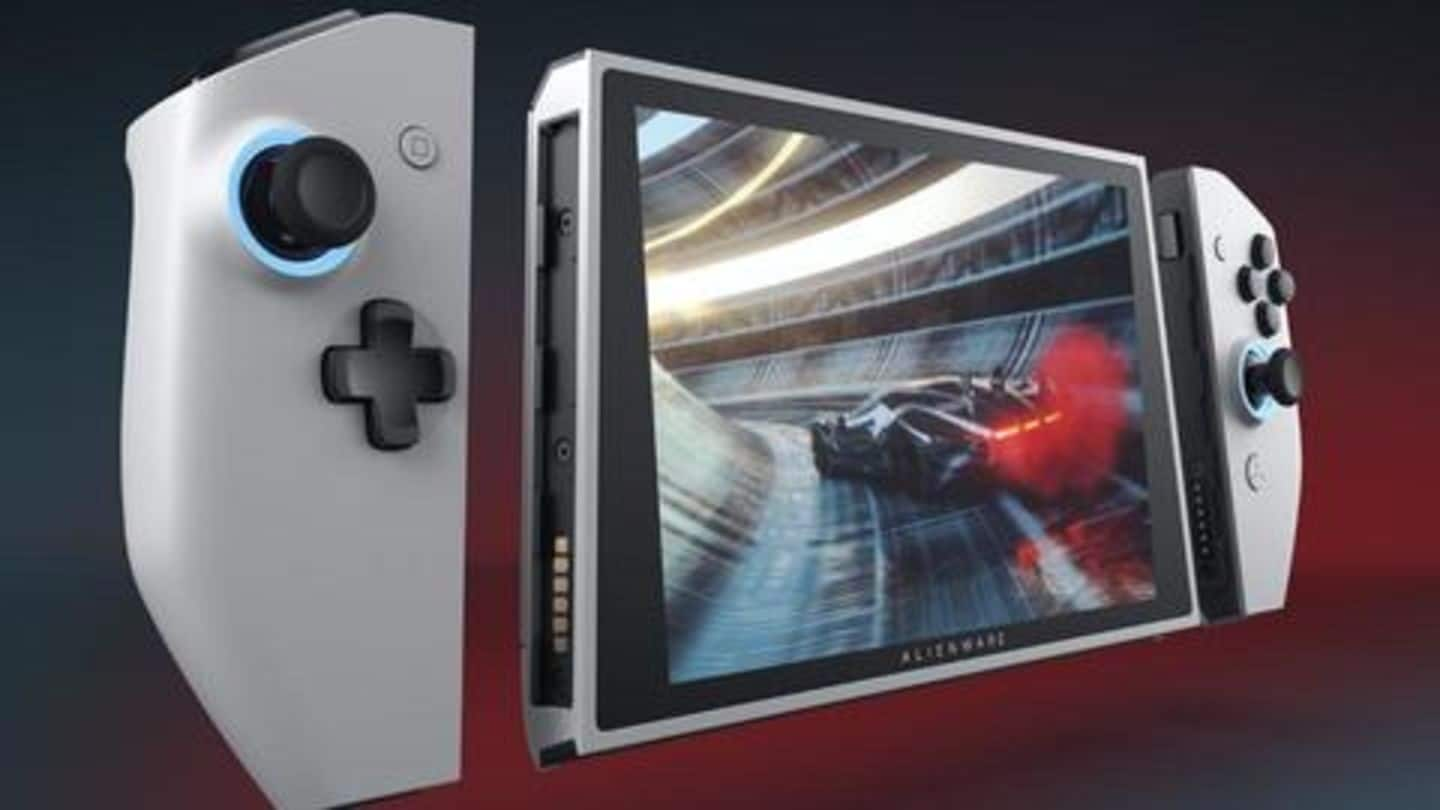 Consumer Electronics Show (CES) is not just about new upcoming technology, but it's also a great place for companies to showcase interesting concepts/ideas that may not release anytime soon. Dell-owned Alienware has done just that by unveiling Concept UFO - an 8-inch portable gaming PC inspired by the popular Nintendo Switch. Here's all about it.
Dell Alienware Concept UFO: At a glance
The Alienware Concept UFO offers an 8-inch 1200p screen along with left and right controllers that attach to the display, magnetically. Surely, the set-up is larger and heavier than the Switch which has a 6.2 HD screen and comparatively less chunky controllers. You can also use the Concept UFO as a handheld device or dock it to a TV for a more holistic experience.
The device runs on Windows 10
The Alienware Concept UFO is powered by Windows 10 and the company has built a custom app for simpler navigation. However, if the app or any of the game crashes, you will have to go through the traditional Windows interface to reboot the app.
At present, Alienware has not shared a lot of details about the internals. However, the device will reportedly be powered by a 10th generation Intel processor and it will support Wi-Fi as well as Bluetooth. For connectivity, it will have a Thunderbolt port, two USB Type-C ports, and can be controlled via a keyboard and mouse just like a regular PC.
Since it is a concept design, the Concept UFO neither has a price tag nor a release date. However, given the success of Nintendo Switch and the fast-evolving mobile hardware power, a handheld Windows gaming PC doesn't look like a distant dream.