Xbox One S All Digital: Price, features, launch date revealed
Xbox One S All Digital: Price, features, launch date revealed
Written by
Shubham Sharma
Apr 14, 2019, 08:46 pm
2 min read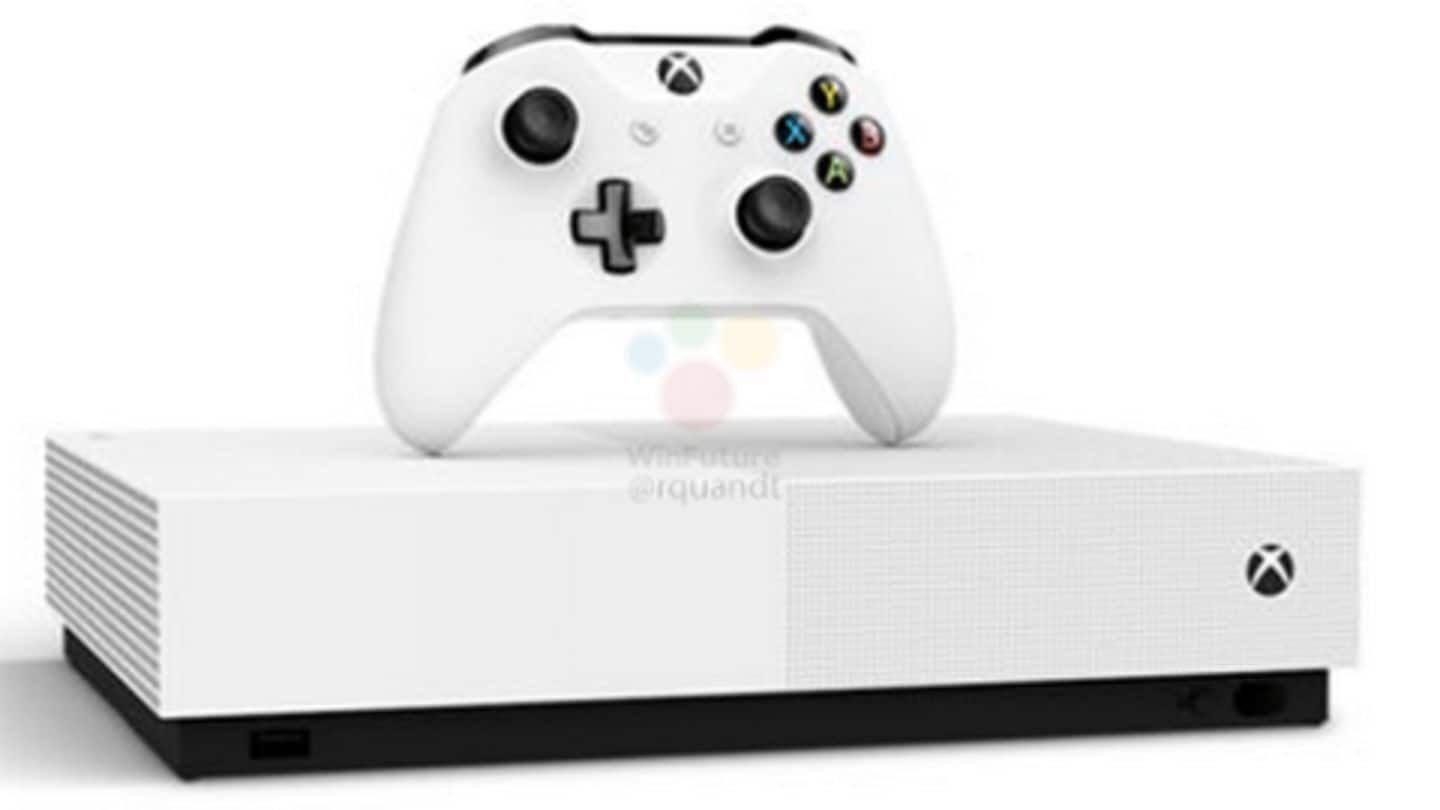 Thanks to German Windows website WinFuture.de, the 'All Digital' avatar of Xbox One S has finally been spotted. The console, which has long been said to be in works, looks just like current Xbox One S but won't have a Blu-ray drive. And, interestingly, it could go official in a matter of days. Here are the details.
Xbox One S All Digital: Design
WinFuture obtained certain images showing the new console as well as its packaging, complete with all the details. The unit appears just like Xbox One S, but there is no optical drive or a slot for the insertion of optical media. The entire front cover of the console simply runs through, giving a decent-looking package for disc-free gaming.
You get three pre-installed games, 1TB storage
As it won't have an optical drive, you'd have to download games manually from the Microsoft Store. It will be the only source of games for the console, but do note that you will have 1TB of storage and three pre-installed titles at the start. The three games, as per WinFuture, would be Forza Horizon 3, Minecraft and Sea of Thieves.
The website claimed Xbox One S All Digital would be priced at 230 euros, which translates into Rs. 18,000 in India. Now, we can't say if Microsoft would follow the same pricing strategy for India but the recent discounts on Xbox One S sure indicate the upcoming console could ship around Rs. 20,000. WinFuture also says the system could be unveiled on April 16.
The website notes that Xbox One S All Digital will start hitting the shelves in Europe on May 7. If this turns out to be true, we can expect the India release just around the same time.
Current Xbox One S already selling at tempting prices
To note, the optical drive equipped version of Xbox One S is already available at prices as low as Rs. 19,990. Gadgets360 reports that Microsoft has been promoting Flipkart-hosted links of Xbox One S, allowing users to grab the console at the tempting price. Notably, it is also bundling three months of Xbox Live Gold and Xbox Game Pass with the same package.