Neuralink will be ready for human trials within 6 months
Neuralink will be ready for human trials within 6 months
Dec 01, 2022, 01:51 pm
4 min read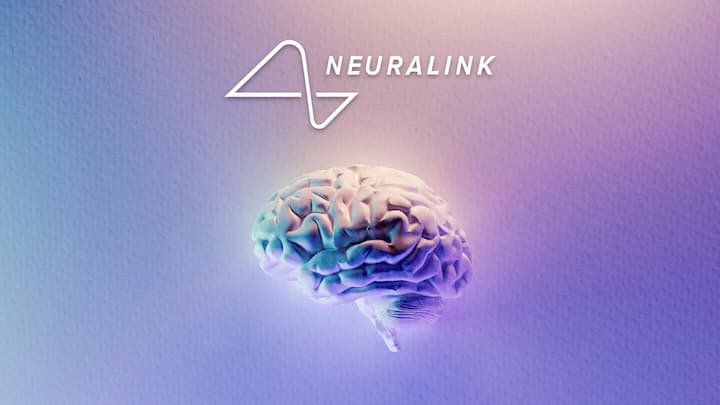 Just over 19 months after it implanted a brain-computer interface (BCI) chip inside a monkey's brain, Neuralink has announced that its first human trial may not be far off. At its latest 'Show and Tell' event, CEO Elon Musk said that the company's first human trial could happen in "about six months." This was Neuralink's third such event since it started.
Why does this story matter?
Musk's entry into the brain-machine interface technology has changed the field for good. There has been a spur of investors and start-ups in the field.
Musk's Neuralink has been without much improvement except for some demonstrations with pigs and monkeys. But the announcement that it is close to human trials is a big one.
It needs to be seen how it works in humans.
Neuralink is working to get FDA approval for human trials
Neuralink aims to create a device that can be implanted in the brain to control a computer with brain activity. At the event, Musk said that its coin-sized brain implant should be ready for human trials within six months. Musk added that the company is working to get the Food and Drug Administration (FDA) approval for human clinical trials.
The device translates neuronal spikes into computer-interpretable data
Musk had once called Neuralink's device "a Fitbit in your skull." The device uses as many as 1,024, 5-micron diameter threads sewn into the brain's gray matter to form connections with surrounding neurons. The device translates neuronal spikes into data that can be interpreted by a computer. The company also has a robot that carves out a piece of skull and implants the chip.
The company has tested the device on pigs and primates
Neuralink has stuck its chip in the head of pigs and monkeys. It has been testing the device on primates to prove that the surgery is safe and that the implant can stay in the brain for a long time. It demonstrated a monkey playing ping pong last year. This year, a monkey telepathically typed "Welcome to Show and Tell" using the implant.
Main goal is to help people communicate with thoughts
The primary goal of BCI is to help people with debilitating conditions such as amyotrophic lateral sclerosis (ALS) or after-effects of a stroke communicate using their thoughts. The 'telepathic' monkey in this year's presentation was a demonstration of that. In typical Musk fashion, however, the company is already thinking about implanting the device in other parts of the body.
Neuralink is working on spinal cord and ocular implants
At the event, Musk talked about two new products of Neuralink apart from the BCI. One is an implant that can go into the spinal cord and potentially help someone with paralysis move. The other is an implant for the eyes. This ocular implant could help people with vision impairment improve or restore their vision.
Musk believes that human beings need some computer augmentation
Musk has always been of the opinion that for human beings to have a chance against artificial intelligence, we need some sort of computer augmentation. At the event, he said, "You are so used to being a de-facto cyborg." "But if you're interacting with your phone, you're limited," he added. "A computer can communicate at, you know, gigabits, terabits per second," he noted.
Critics have accused Musk of over-hyping Neuralink
The critics have accused Musk of over-hyping and over-promising what the technology is capable of. The monkey 'telepathically' typing is nothing new. The company's 'thought to data' technology is already in the market. Synchron Inc. has helped people who can't move or speak communicate wirelessly through computers, while Onward Inc. has done some breakthrough work with those with spinal cord injuries.