Galaxy S20 Ultra v/s Huawei P40 Pro+: Which is better?
Galaxy S20 Ultra v/s Huawei P40 Pro+: Which is better?
Mar 29, 2020, 01:29 am
3 min read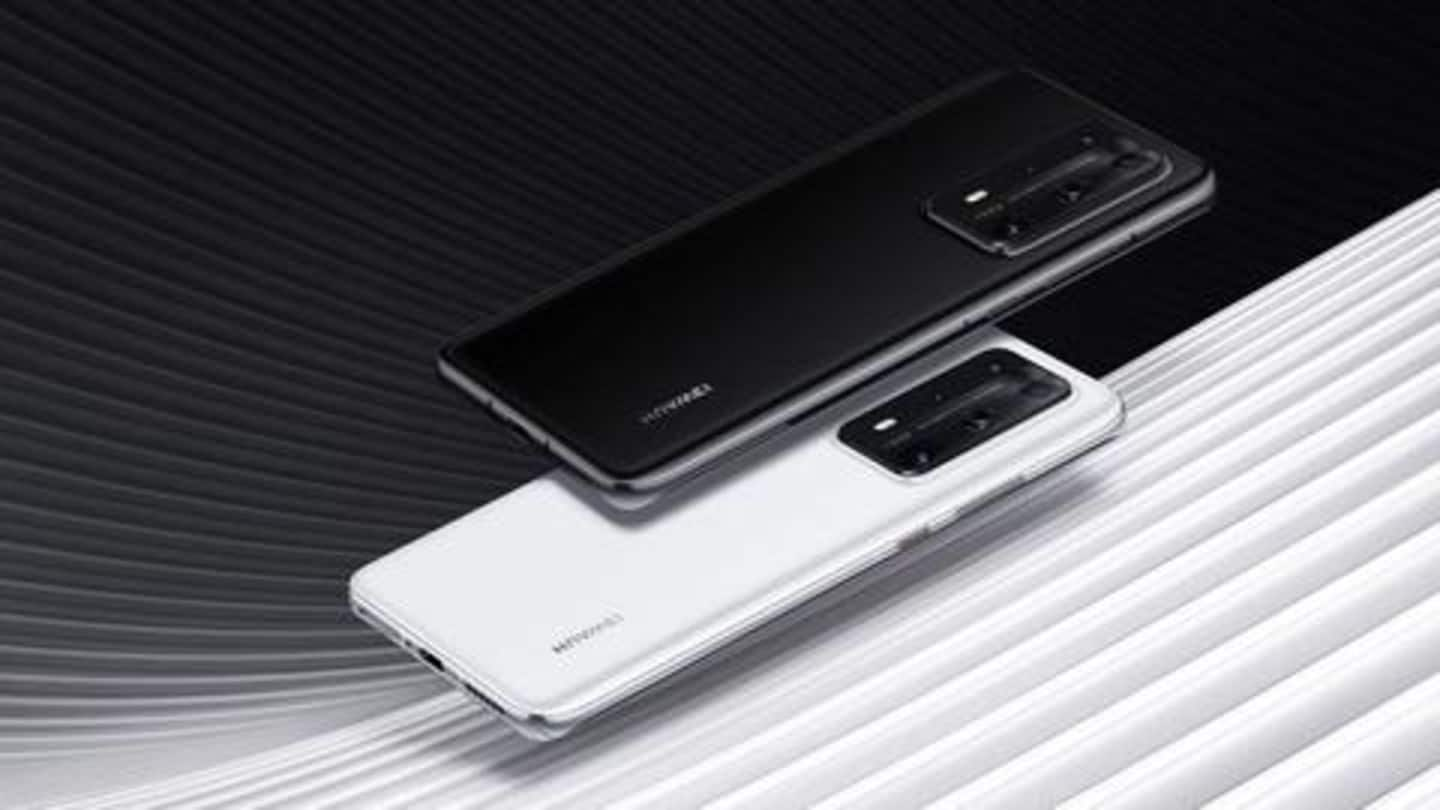 Huawei has launched its camera-centric P40 line-up including the top-of-the-line P40 Pro+ model that takes on Samsung's headline-grabber S20 Ultra. Both the handsets come with a modern design, multiple cameras with high megapixel sensors, buttery smooth displays, and the best flagship-grade hardware you can expect on a smartphone. However, considering both the devices demand top dollars, which one is better for you?
S20 Ultra v/s P40 Pro+: Design
As high-end flagship phones, both the handsets offer a punch-hole design with a premium construction and IP68-rating. The S20 Ultra gets a small, center-aligned display hole with slightly curved screen edges and a metal-glass body. In comparison, the P40 Pro+ sports a significantly bigger pill-shaped cut-out with a quad-curved screen and a premium ceramic back. Winner: S20 Ultra for its simpler design aesthetics.
The Galaxy S20 Ultra sports a gigantic 6.9-inch AMOLED display with a QHD+ (1440x3200 pixels) resolution, HDR10+ certification, and a high refresh rate of 120Hz for smooth scrolling and fluidic animations. On the other hand, the P40 Pro+ offers a smaller 6.58-inch OLED display with a Full-HD+ (1200x2640 pixels) resolution and a 90Hz refresh rate. Winner: S20 Ultra for its superior screen.
The S20 Ultra sports a quad rear camera setup comprising a 108MP main sensor, 12MP ultra-wide-angle camera, 48MP telephoto shooter with 100x digital zoom, and a DepthVision sensor. The Huawei flagship, in comparison, gets a penta-lens unit including a 50MP main sensor, 40MP ultra-wide-angle lens, 8MP SuperZoom Camera (10X optical and 100x digital zoom), 8MP telephoto sensor, and a ToF sensor. Winner: You decide.
On the front, the S20 Ultra gets a high-quality 40MP camera for selfies, video calling, and optical face unlock. On the other hand, the P40 Pro+ has a 32MP lens, a depth camera, and an IR sensor for enabling face unlock even in dark environments.
The S20 Ultra is powered by the 5G-enabled Snapdragon 865/Exynos 990 chipset, paired with 12GB/16GB RAM and 128GB/512GB of expandable storage while the P40 Pro+ is backed by a Kirin 990 5G processor, 8GB of RAM, and 512GB of storage. Both the handsets run on their own forked versions of Android 10 but the Huawei flagship lacks support for Google services. Winner: S20 Ultra.
From battery to biometrics
The S20 Ultra packs a 5,000mAh battery and supports 45W wired fast-charging, 15W wireless charging, and 9W reverse wireless charging. In comparison, the P40 Pro+ has a 4,200mAh battery that supports 40W wired as well as wireless charging. Further, the Samsung flagship offers an ultrasonic in-display fingerprint sensor while the Huawei rival gets an optical in-screen fingerprint reader and IR-based face unlock system.
The Samsung Galaxy S20 Ultra comes at a starting price of Rs. 92,999 while the P40 Pro+ is priced at a hefty €1,399 (approximately Rs. 1,50,000).
So, which one should you opt for?
The Huawei P40 Pro+ offers an impressive camera setup, industry-leading 40W wireless charging, and a premium ceramic built quality. However, the lack of Google services is a big bummer. Meanwhile, the S20 Ultra is not only more affordable but also leads with a stunning 120Hz screen, high-quality photography, snappy performance, and support for Google products and services. Our choice is S20 Ultra.