Now, get coronavirus information from WHO on WhatsApp: Here's how
Last updated on
Mar 21, 2020, 04:28 pm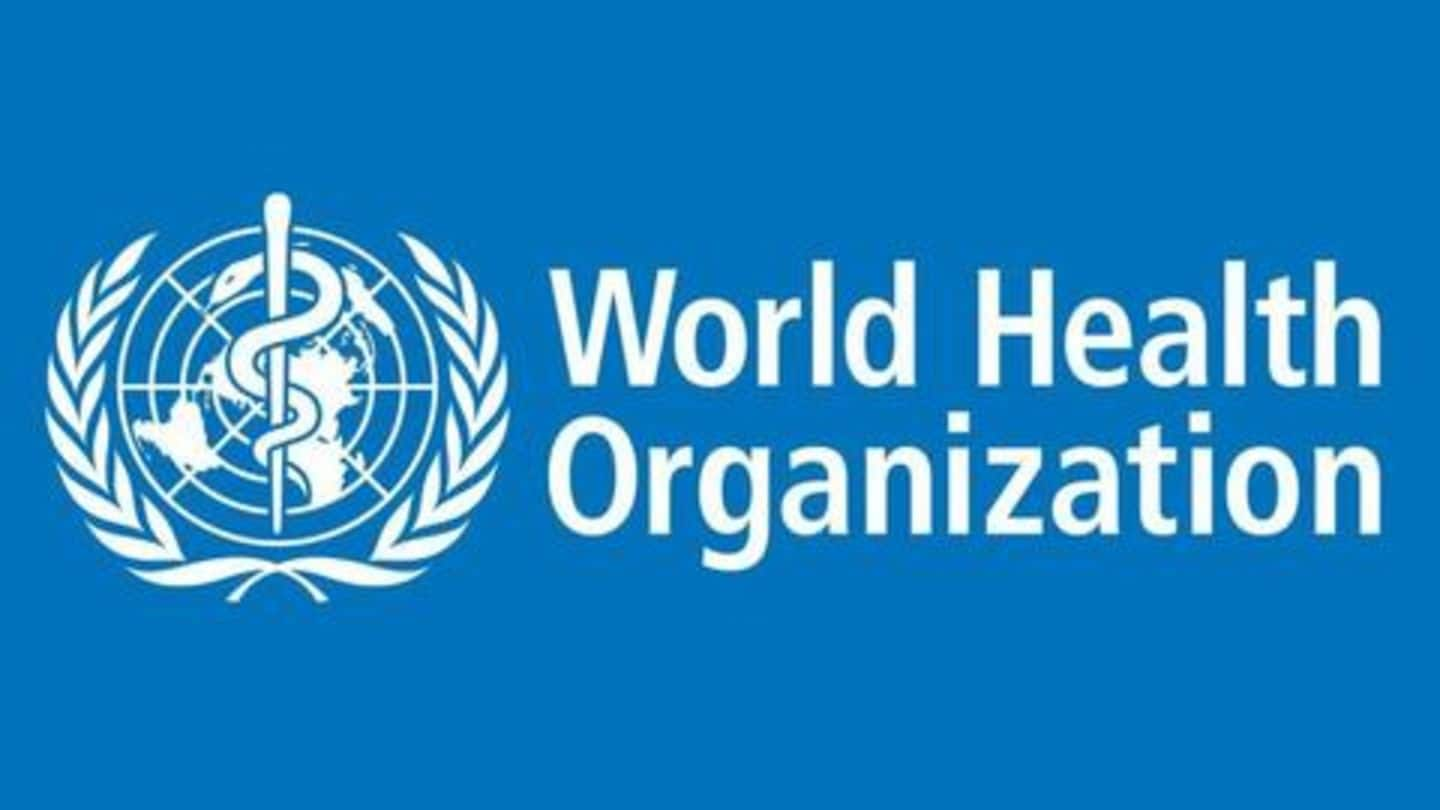 The spread of coronavirus has triggered a wave of misinformation on the internet. People are being misled into believing hoaxes related to the disease, which is putting them (and others) at harm's way. Now, to tackle this problem, WhatsApp is offering a way to connect with the World Health Organization and seek complete information related to the pandemic. Here's how to do that.
WHO's dedicated account on WhatsApp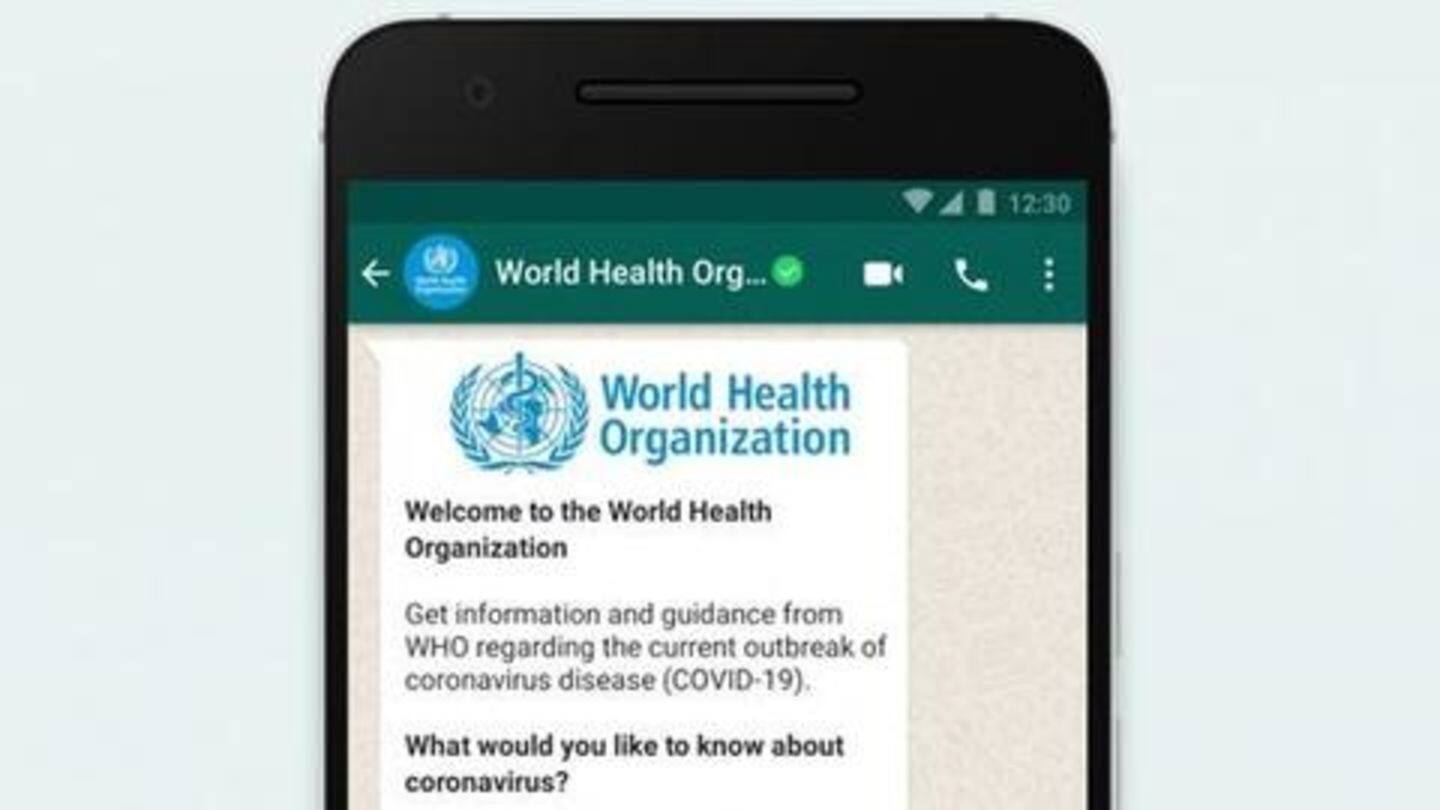 In a recent release, WhatsApp announced WHO's official business account. The company claimed that the chatbot-backed service can be used by any WhatsApp user to access up-to-date and verified information on the novel coronavirus disease. It covers a variety of topics related to the spread of the potentially deadly infection, allowing the public to be fully informed and prevent the situation from getting worse.
How to use WHO's WhatsApp service?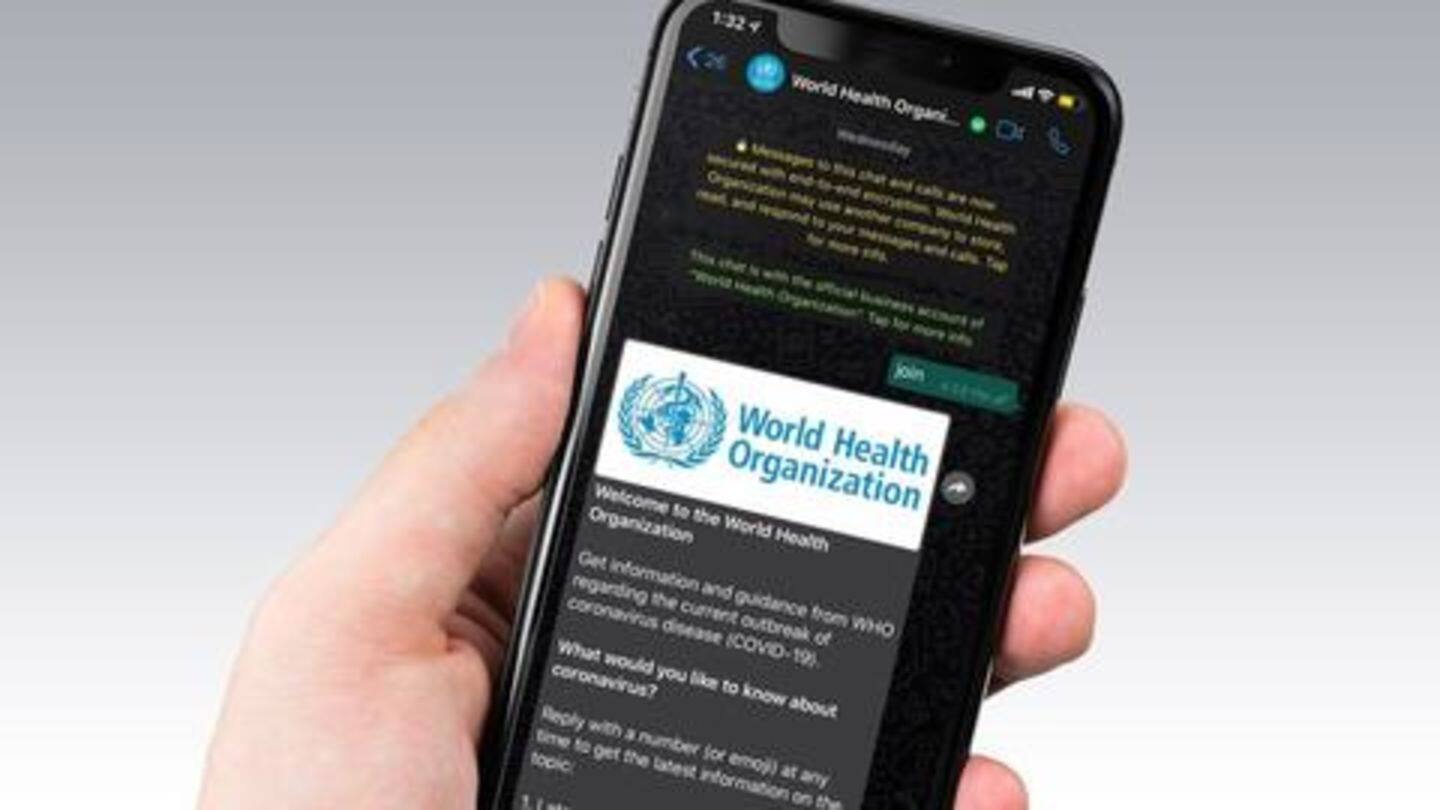 To use the service, first click on this link: http://bit.ly/who-covid-19-whatsapp. Then, send 'Hi' to the contact. This would trigger the WHO bot and generate an automated response with a series of topics related to coronavirus. Now, reply back with a number between 1 and 8 to select a topic and get details on it.
Options will help you learn everything about coronavirus
By simply replying back with correct numbers, you can get plenty of information about coronavirus and its outbreak from WHO. It will bust viral myths about the disease, provide guidance on how to protect yourself from contracting it and answer questions you may have in connection to it, like how many people have been infected/killed in your region or other parts of the world.
However, only English language supported at this stage
The new service will be available round the clock, without any charges or fees. However, as of now, it is only being provided in English, which means a large number of Indians, especially those in rural areas, might not be able to access it. WhatsApp has promised to expand language support but those are UN languages, not Indic ones.
WhatsApp trying to beat fake news on coronavirus
The WHO-backed service comes just a few days after WhatsApp launched an information hub and donated $1 million to fight coronavirus rumors. Its parent company, Facebook, is also taking aggressive steps to prevent misinformation related to the disease from surfacing.