Now, Google, Facebook are tracking you even on porn sites
Now, Google, Facebook are tracking you even on porn sites
Written by
Shubham Sharma
Jul 19, 2019, 12:27 pm
3 min read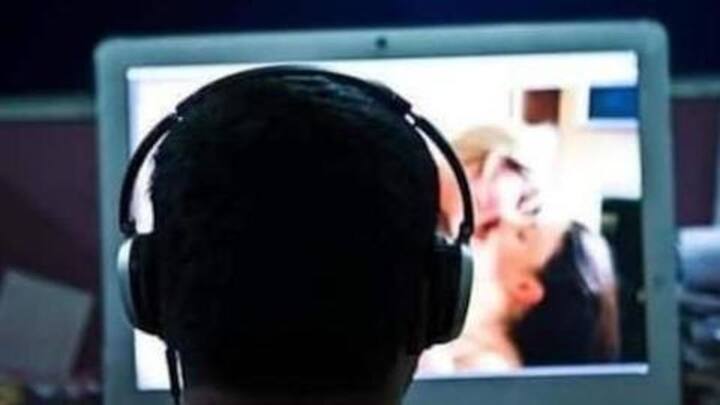 US giants have put web trackers across thousands of porn sites. A group of researchers analyzed more than 20,000 adult content websites and found that most of them feature web trackers owned by Google and Facebook. These tools are widely used on the internet and can divulge your activity on a porn site, potentially your sexual preferences too. Here are the details.
93% of nearly 22,500 sites found leaking data
The researchers conducted a study of 22,484 porn sites, including the popular ones, and found 93% of them leak data to third parties via web trackers. 74% of the sites in question had trackers made by Google and its subsidiaries, while 10% had those made by Facebook, which shows how big tech companies are getting data on your porn habits.
Web trackers can be used for various purposes
While some web trackers are used for banal purposes like remembering your login details or understanding traffic, there can also be cases where these tools are used for remembering your 'interests' for serving personalized content and ads. This is exactly what e-commerce sites do.
However, Google, Facebook denied using this data for advertising
However, when the New York Times contacted Google and Facebook with the results of this study, they both denied collecting information for advertising on the basis of sexual interests of internet users. The companies didn't delve into what information is collected and how it is used but a Google spokesperson said, "Tags for our ad services are never allowed to transmit personally identifiable information."
Still, being tracked on porn sites is scary in itself
Even if companies are not using this data for advertising, it would be hard for many to digest that their activity is being tracked on porn sites. Web trackers work in the background, which means you wouldn't even know when or what they're fetching. Not to mention, the information collected may divulge people's sexual preferences in countries where porn consumption or homosexuality is illegal.
Here's what study authors say about tracking
"Everyone is at risk when such data is accessible without users' consent, and thus can potentially be leveraged against them," study authors said. "These risks are heightened for vulnerable populations whose porn usage might be classified as non-normative or contrary to their public life."
Not all web trackers reveal identifiable information
While the study is scary, it must be noted that not all trackers fetch personally identifiable information, like your IP address or mobile identification number, to link it with your web activity or profile. Further, you can a) switch to a dedicated web browser, like DuckDuckGo or Mozilla Firefox, b) use tools to disable trackers or find out when a site is tracking you.