Google is killing the Inbox app by March 2019
Google is killing the Inbox app by March 2019
Written by
Shiladitya Ray
Sep 15, 2018, 08:58 pm
2 min read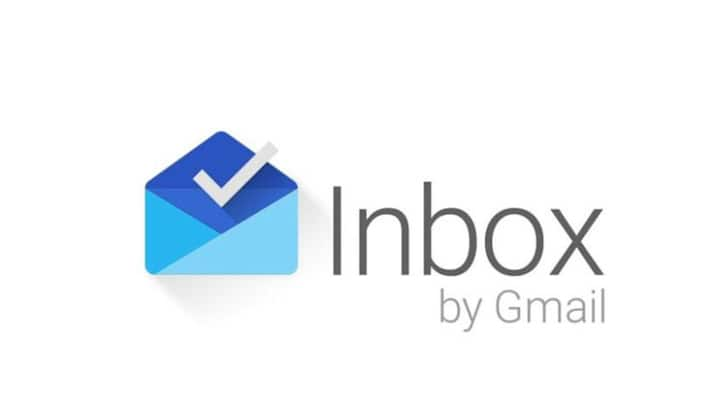 After four years of glorious service, working as a testing ground for to-be-announced Gmail features, Google is pulling the plug on its Inbox app. The app will be killed in March 2019. Launched in 2014, the Inbox app lived alongside the Gmail app, and brought a ton of new ideas as to how an email app could work on a smartphone. Here's more.
How the Inbox app lived alongside, and complemented Gmail's development
On the back end, Inbox worked in a similar way to the Gmail app, using your Gmail address. However, in terms of user experience, the app offered several features way before they were integrated into Gmail, including options for snoozing, connected task lists, reminders linked to emails etc. Inbox also served as a testing ground for Gmail's recent Smart Reply feature.
Google bids farewell to Inbox in a touching tweet
Over the past 4 years you've helped us make email better. We've brought popular Inbox features to @Gmail helping 1B+ people get more done. Thank you.

We'll be focusing on Gmail saying bye to Inbox at the end of March 2019. Here's a transition guide → https://t.co/6dOxgExpbm

— Inbox by Gmail (@inboxbygmail) September 12, 2018
Inbox's legacy will live on in the Gmail app
Yet, certain features like "bundling" similar emails into a single block to avoid an email overload are yet to come to Gmail. With Gmail's redesign and new features recently launched, we probably should have foreseen the demise of Inbox, especially considering the fact that the app rarely received updates. However, Inbox's legacy will continue to live on in the Gmail features of today.
It's not a bad move from Google's perspective
From Google's standpoint, however, it's probably a good thing that the tech giant is focusing on one email app. Additionally, as The Verge notes, no employees will be laid off as a result of the app being killed - they'll be absorbed into the Gmail team. Thus, overall, it's not a bad move by Google, although Inbox loyalists might be really saddened by it. This writer is one of them.