Now, Google Gboard lets you mix and create your emojis
Now, Google Gboard lets you mix and create your emojis
Written by
Shubham Sharma
Feb 13, 2020, 07:22 pm
2 min read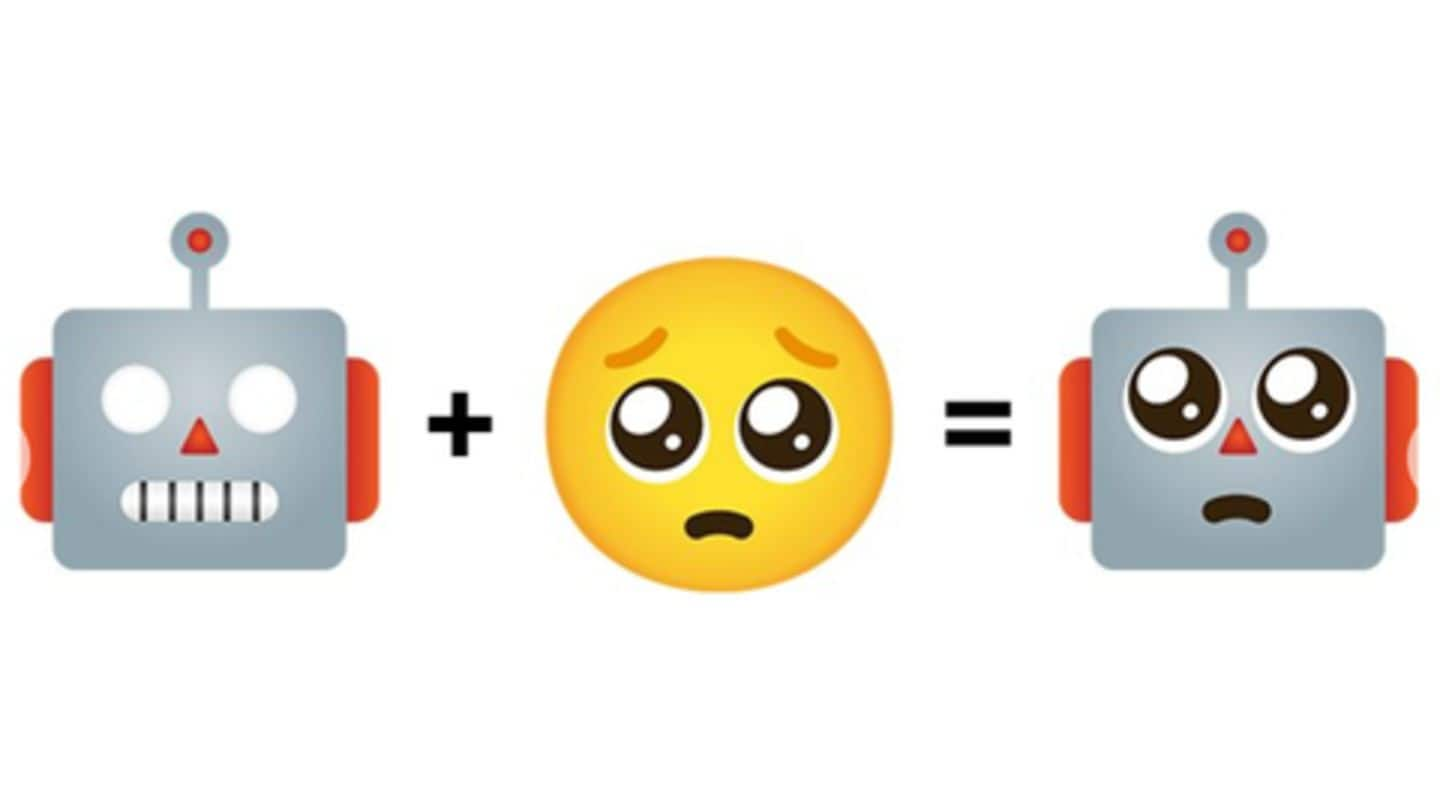 Even though smartphones offer plenty of emojis to play with, Google is striving to create more options for its users. The company has launched a new 'Emoji Kitchen' for Gboard keyboard - a platform that lets you create a mashup of different emojis, offering a completely new line of characters expressing a myriad of emotions. Here's all you need to know about it.
Tool to mix emojis to create new ones
The Emoji Kitchen, available as part of the Gboard app, automatically creates new versions of different emojis - by combining them with others. This, according to Google, can be used to create faces expressing more emotions, say, like a sad robot, crying joker, or an angry face expressing love. Even a monkey cactus or cowboy ghost could be a thing with this feature.
You don't have to do anything to use 'Emoji Kitchen'
Using Emoji Kitchen is also pretty easy: you just have to tap on an emoji while using Gboard and the keyboard will automatically show its alternate, mixed-up versions as suggestions. From there, you can simply tap on a suggestion and send it as a sticker on any messaging service, including WhatsApp, Facebook Messenger, Telegram, Snapchat, Gmail, and Messages by Google.
Google designers created these mashed-up emojis
Google says that the mashed up emojis appearing through Emoji Kitchen have been specifically created by its designers. This explains why the feature automatically suggests mashups for a particular emoji, instead of letting you manually mix it with another one on the keyboard - something that bots have been doing for a long while on the internet.
When Emoji Kitchen will show up on your phone?
The new Emoji Kitchen has started rolling out for Gboard for Android and should be available on your phone by the end of this week. However, if you want to try the capability right away, join Google's beta program for Gboard. It may bring some bugs but will give you access to many new features in the pipeline for Gboard, including this one.