Google's 17th birthday
Google's 17th birthday
Sep 27, 2015, 03:03 pm
3 min read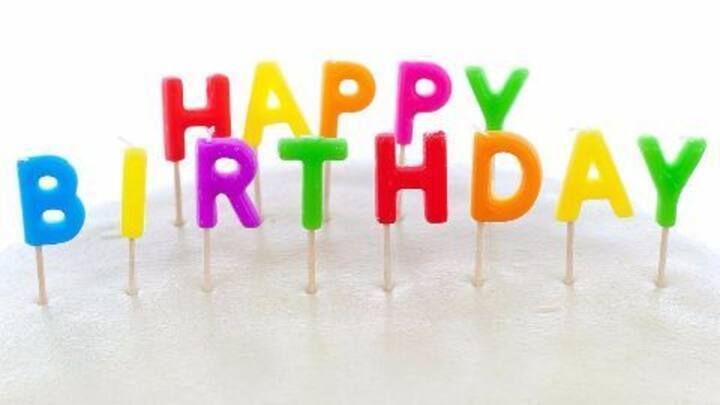 Incorporated in 1998, Google Inc. celebrates its 17th birthday today. Google's birthday is subject to confusion, with the company admitting it had celebrated its birthday on four different dates previously. This is set to change in 2016, as a new parent company, Alphabet is being set up. Google will be Alphabet's biggest subsidiary, while its life sciences and research divisions will be incorporated separately.
"Google" is a word play on the word "googol", a term used to denote a number which starts with 1 and is followed by 100 zeros. It reflects Google's objective of providing an infinite amount of information.
Google founders, Larry Page and Sergey Brin met in Stanford University in 1995. The search engine, initially called BackRub, was a research project undertaken by them in 1996. Google.com was registered as a domain on 15 September 1997. On 4 September 1998, Google filed for incorporation in California, funded by Sun co-founder Andy Bechtolsheim's $100,000 check. Craig Silverstein became Google's first employee in 1998.
Google hired their first chef in November 1999. The chef, Charlie Ayers, was famous for catering for the huge 1960s band, The Grateful Dead. Charlie Ayers now owns a cafe in Palo Alto, the hometown of the band.
Google expands its network
Google's received $25 million in equity funding from Sequoia Capital and Kleiner Perkins in 1999. The first international doodle, launched in July 2000, celebrated Bastille Day in France. By September 2000, Google offered services in 15 languages. Google Images was launched in July 2001, offering access to 250 million images. Google's first international office was opened in Tokyo, Japan in August 2001.
Google launches Gmail and Orkut
In January 2004, Google launched Orkut, which became the most important social network in several countries during its time. Gmail was launched on 1 April 2004. Although it started off on an invite-only basis, it has acquired 425 million users over the years. Google's Initial Public Offering of 19,605,052 shares at $85/share took place in August 2004, with its market-value pegged at $23 billion.
Youtube, Android, Chrome and more
Google Maps was launched in 2005. Google acquired YouTube in October 2006. Today, over 6 billion hours of videos are viewed on YouTube per month. In November 2007, Google announced the launch of Android OS, the first open platform for mobile devices, and the first Android phone was launched in 2008. Google Chrome was launched in September 2008, and acquired 750 million users soon.
Google's employee benefit scheme
When a Google employee dies, their spouses receive half their salaries from Google for 10 years, and the employees' children, if any, receive $1,000 dollars per month till they turn 19 years old.
Clean Energy, Google Fiber, Art Project and more
The Nexus line of mobile devices was launched in 2010 to explore the Android OS' capabilities. Google Fiber, an ultra-high-speed internet connection was announced in 2010, and launched in 2012. Google committed to a $200million investment in a Texas wind farm, bringing their clean-energy commitment to $1 billion, generating over 2 Gigawatts of power. Android OS crossed 1 billion device activations in September 2013.
As per the 2014 Interbrand Best Global Brands report, Google is valued at $107.4 billion, second only to Apple which is valued at $118.9 billion. As of 2014, these are the only two brands past the $100 billion mark.