Samsung's Galaxy S10 can wirelessly charge other devices: Here's how
Samsung's Galaxy S10 can wirelessly charge other devices: Here's how
Written by
Shubham Sharma
Feb 21, 2019, 12:30 pm
3 min read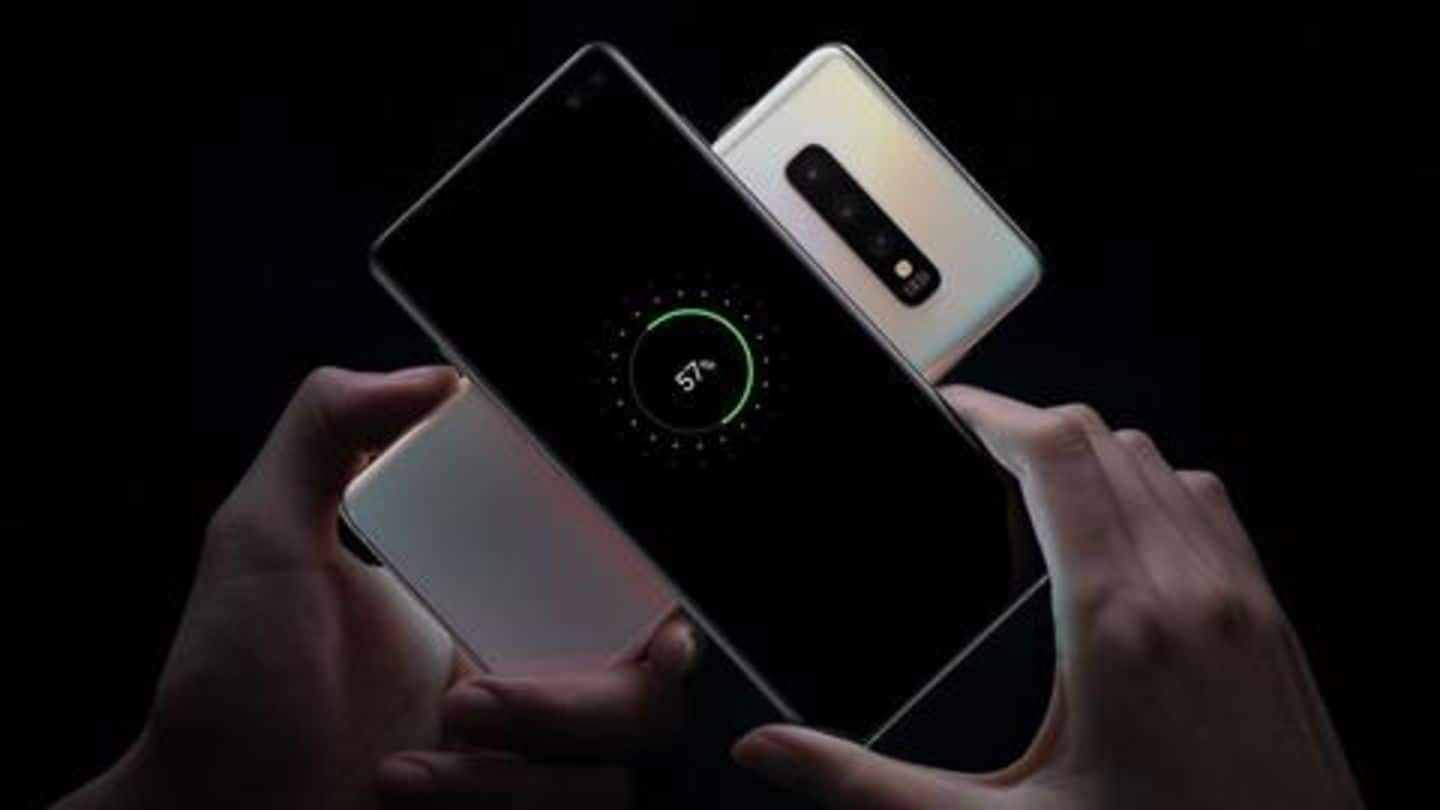 A few hours ago, Samsung celebrated the 10th anniversary of Galaxy devices with the launch of Galaxy S10, S10+, and S10e. The new beauties boast premium specs and capabilities like insanely fast ultrasonic fingerprint sensing (on S10, S10+) and at least two rear cameras. However, what particularly intrigued us at the launch was their ability to charge other devices, wirelessly. Here's how it works.
Reverse wireless charging: How it works
The feature, which Samsung touts as 'Wireless PowerShare', turns Galaxy S10 series into a real-world wireless charging pad. This way, it offers reverse wireless charging capabilities with its own battery, letting you charge any other device supporting wireless charging on-the-go. Notably, even Huawei had launched a pretty similar feature with Mate 20 Pro.
How can one use this feature?
In order to use this feature, you will have to pull down the notification center of your S10 and turn the 'Wireless PowerShare' feature on. Once that's done, you need to place the center of your phone back to back with another device to charge it. This means one of the two devices will have to face down for the wireless charging to begin.
Most devices supporting wireless charging should work
The feature turns S10 series into a Qi charging pad, meaning any device supporting the wireless charging standard should be able to get a power top-up from the flagship. This would include the latest flagships like iPhone Xs, Pixel 3, LG G7 ThinQ as well as the new Galaxy accessories like AirPods competitor Galaxy Buds or the Galaxy Watch Active.
Performance still remains to be seen
Having said that, it still remains to be seen how Wireless PowerShare performs in the real world. We expect it will be tad bit slower at charging than regular Qi charging pads or wired chargers. Still, the option to have a wireless charger right in your pocket makes the whole deal insanely lucrative; you could literally save your friend's dying phone during a holiday.
Galaxy S10 series features
What else you get with the new Galaxy S10 lineup?
Along with reverse charging, S10 lineup features Dynamic AMOLED displays with Infinity O notches. The S10+ and S10 sport 6.4-inch and 6.1-inch QHD+ displays and pack three rear cameras with a 12MP main camera, 16MP ultrawide and 12MP telephoto sensor. Meanwhile, S10e comes with a 5.8-inch fullHD+ panel and sports a dual camera setup with same optics of elder siblings but no telephoto sensor.
Battery on the S10 series and Galaxy Fold!
Galaxy S10e, S10, and S10+ run Android Pie-based One UI and pack 3,100mAh, 3,400mAh, and 4,100mAh batteries, respectively. Notably, Samsung also unveiled its highly-anticipated Galaxy Fold foldable phone with 12 GB of RAM and a price tag of $1,980.