SIM swap fraud: How spammers are cloning SIMs, stealing money
SIM swap fraud: How spammers are cloning SIMs, stealing money
Written by
Shubham Sharma
Nov 22, 2018, 07:17 pm
3 min read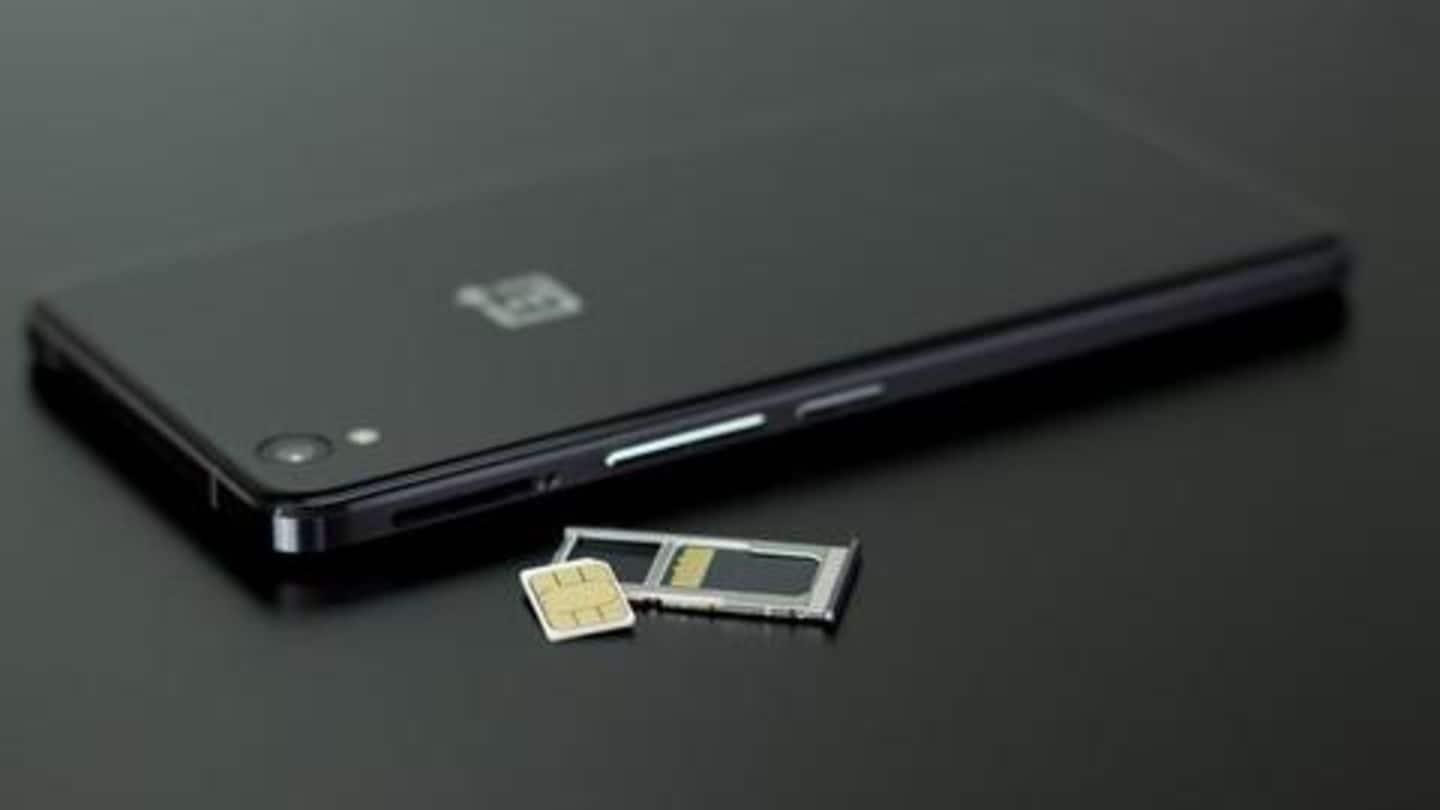 In the last one year, fraudsters in India have turned to a new mobile scam - SIM swap. They fool unsuspecting telecom customers to hand over their details and use that information to clone their SIMs - for stealing money. The operation started around five years ago in Europe but is now expanding rapidly in India. Here's what you should know about it.
Several users duped by SIM swaps
A number of cases related to SIM swap frauds have been registered in different parts of the country, including cities like Delhi, Bengaluru, and Kolkata. To note, just a few days back, a man reported losing Rs. 93.5 lakh in a similar attack.
How these fraudsters clone SIM cards?
First of all, they target you with phishing emails and acquire credentials of your net banking account. Then, all they need is access to your mobile number, which is critical for transferring money to another account or for shopping. For this, they call you by posing as an executive from their telecom company, say Airtel, and get the details required for SIM swapping.
After calling, scammers offer SIM upgrades for better internet speed or even more data. When you'd express interest in the said benefit, they ask for 'basic details' like Aadhaar number and a unique 20-digit SIM card number. Then, after a few minutes, they inform that you would get a text, which has to be replied with '1' to activate the offer.
On call, the SIM swap request is processed
While tricking you, the scammer would place an official SIM swap request for the same number. Airtel, Vodafone Idea, and Jio allow customers to swap their SIMs in case they have lost their phone or want to switch from a big to nano-SIM. The attacker would use the details provided to place the request, which will be confirmed with your final input.
Following this, the SIM is copied
After confirmation, the operator takes three to four hours and activates the targeted number on the new SIM of the scammer, giving him effective access to all OTPs, including those of bank accounts. Then, he can use it to transfer funds, shop online, or compromise your social media accounts. Note that once the duplicate SIM is activated, the original one will be deactivated.
However, there are ways to avoid such scams
Such mobile fraudsters can call any day, but you can simply avoid them by not providing your details. Mobile companies never ask for confidential information, be it your Aadhaar number or your unique SIM number. Also, if someone forces you to provide these details by saying your number will be deactivated, we recommend taking your concerns directly to the operator's outlet.
Also, keep a track of your banking activity
In addition, it is also recommended to keep a tab on your banking activity (transfers and all) and change passwords from time to time. It is better to be careful, going an extra mile can't hurt.