Windows 7 bug preventing shutdown: How to fix it
Windows 7 bug preventing shutdown: How to fix it
Written by
Shubham Sharma
Feb 10, 2020, 12:58 pm
2 min read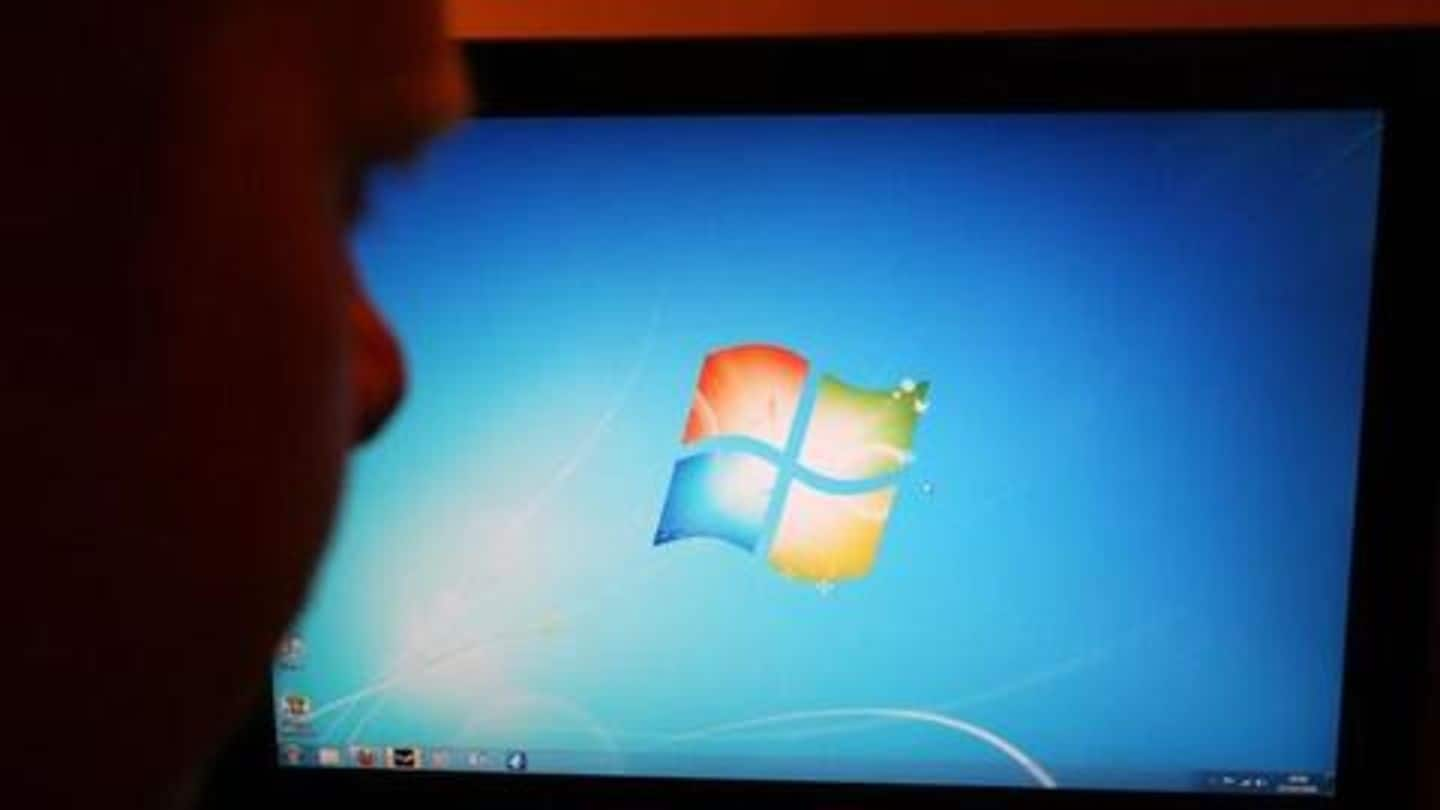 Within a month of losing official Microsoft support, Windows 7 has started creating major problems for its users. According to the latest reports, the OS has been marred by a serious bug, which is preventing it from shutting down or rebooting properly. Microsoft says it is investigating the flaw, but if you need an immediate solution, there is a workaround. Here's all about it.
Error message keeping users from shutting down Windows 7 machines
Over the last few days, a number of Windows 7 users have taken to Microsoft forums, Reddit, and other platforms to report the glitch. They say that whenever a shutdown/reboot is attempted on their machine, an error message saying "You don't have permission to shut down this computer" pops up on the screen, leaving them no option but to force shut down the system.
Exact cause of the problem remains unknown
So far, nobody knows what exactly is causing Windows 7 machines to go haywire. It could be a bug or a problem stemming from third-party software but there is no way to be sure at this stage. Notably, a Microsoft spokesperson has commented on the matter, asserting that they are aware of the problem and are 'actively investigating' it.
Temporary workaround to help you shutdown
As there is no official fix for the issue, users are struggling to shut down their PCs. However, just recently, Quick Heal reported that there is a workaround that is long but could enable a way to turn off your machine properly. The method requires you to launch the Group Policy Editor and manually force account control permissions following these steps: https://bit.ly/2SrWD6g.
No word on the official fix yet
When Microsoft determines the cause of this issue, it would have to release a fix for it. This would be the second major fix from the company after ending support for Windows 7 in mid-January and requesting users to upgrade to Windows 10. The first one came when it had to plug a wallpaper-related loophole in the dated OS.